8 Organization Items You Need in Your Storage Unit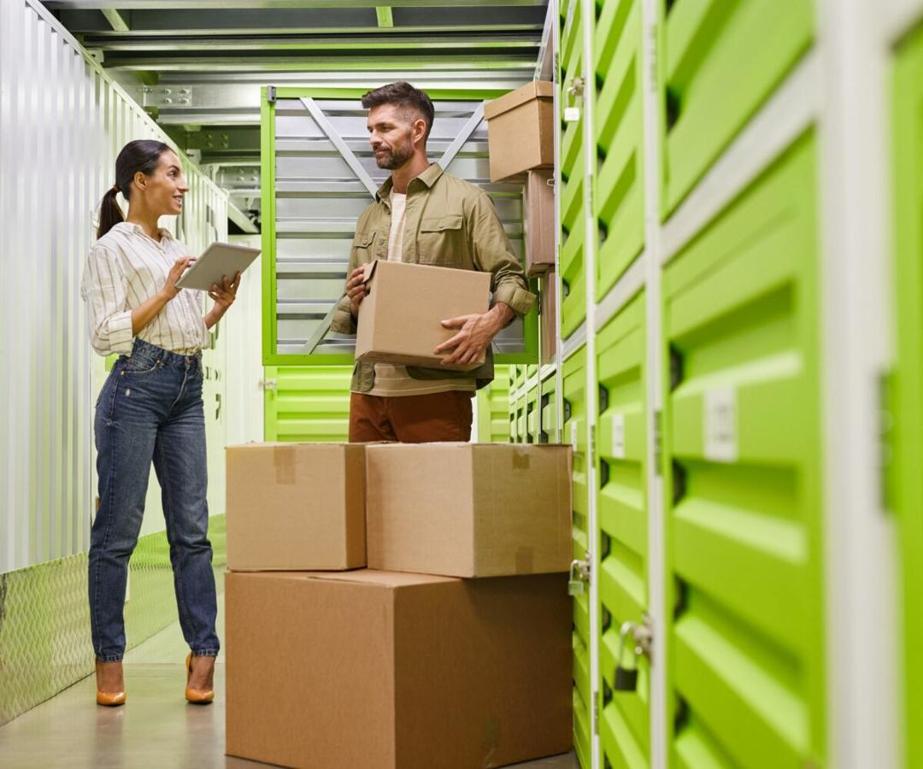 If you lack space in your home, start looking for a storage unit. You can keep all the things you don't use daily there, making sure they are safe but not taking away space in your home. They are perfect for seasonal clothes, hobby items, sports equipment, old furniture, etc. However, if you don't keep it tidy and organized, it can be hard to find those items after a while, and they can get damaged in that mess. That's why we want to help you keep your unit as neat as a pin for maximum accessibility. Here are the top 8 organization items you need in your storage unit to achieve that.
1. The inventory list
A simple yet powerful item to keep your unit organized is the inventory list. When you store items in your unit, make sure you add them to the list. This will help you in the long run, as we tend to forget if we have something after some time. Also, knowing where something is can be pretty helpful. That's why we recommend you make a simple map of your unit. List all the boxes and roughly describe where they are. This will help you find something in a second, even after a long time.
2. Labeling supplies
To organize and map your boxes and containers, you'll have to label them. For labeling, you can use a marker or some stickers. Be sure to write what's inside each box, but also assign a number to each box. This will help you make your inventory list, too. After you list an item, write the number of the box you put it in. This organizational tip will help you locate an article fast. But in case you send out someone to find something for you, you'll be able to give instructions without any problems. Also, labeling will come in handy when planning your local move in Virginia. Just be sure you hire experts you can rely on, so they can transport labeled boxes safely and place them in the right place according to your labels.
3. Stackable boxes
Very often, people put their items into cardboard boxes, plastic bags, etc. However, this is not so practical and safe for your items. Cardboard can bend easily, so you can't place too many boxes on top of each other. Also, this material is not too resistant to moisture, so your items can potentially get damaged. One of the organizational items you need in your storage unit is surely a set of stackable plastic containers. If possible, get some that are see-through. This will help store the items safer, but also maximize the space in your unit. You'll be able to stack these containers and use more vertical space.
4. Additional shelves or racks
To use more of the vertical space, get some additional shelves for your unit. These organization items you need in your storage unit will help you elevate some more fragile items that shouldn't be on the floor. Also, it will make it easier for you to reach certain things after you store everything. Shelves are great for smaller pieces, and they will keep your unit more organized. Also, if you use storage for your business, you can use these shelves for all the documents you don't need at the office. Finally, as you move more items from the floor, you will clear out the way and make the space a lot safer.
5. Palettes
If you use cardboard boxes in your unit, we recommend first adding palettes on the floor. They are affordable and easy to get and will make your unit a much safer place for your items. If you elevate the boxes from the floor, you minimize the risk of water damage, but also mold and mildew. Finally, moving bulkier items can be easier if they are placed on a palette.
6. Extra packing supplies
Sometimes you'll have to repack some of the boxes or place some of the items elsewhere. Make sure you've got a box with extra packing supplies in case you need something. Include a pair of scissors, some heavy-duty tape, plastic bags, and packing paper. You'll have everything at the unit without having to remember to bring it from home every time. Also, you can keep the leftovers of the packing supplies from the last time you were moving here.
These can come in handy if you need to deal with a last-minute move. You won't have to go to stores and get everything you need – just visit your storage unit and grab the supplies to pack quickly and efficiently. Last-minute relocations can be quite stressful, but if your home and your storage unit are decluttered and organized, you'll be able to pack in no time.
7. Hooks
An excellent organization method is hanging items on a wall. Install some additional hooks for all the things you need to reach easily, or they are safer hung on the wall. Hooks help you organize better and save more space. Finally, you'll clear the floor and have it ready for bigger items and easier access.
8. Baskets
One of the basic yet very practical organization items you need in your storage unit are baskets of all sizes. Storing all those small pieces of bigger furniture and other small items is much easier if you have plenty of them. Place them on shelves and make your unit as organized as possible. A tidy storage unit is an excellent investment of effort in the long run, as you'll have easily accessible items that are safe at all times.
More From Space Shop Self Storage