Self Storage for Businesses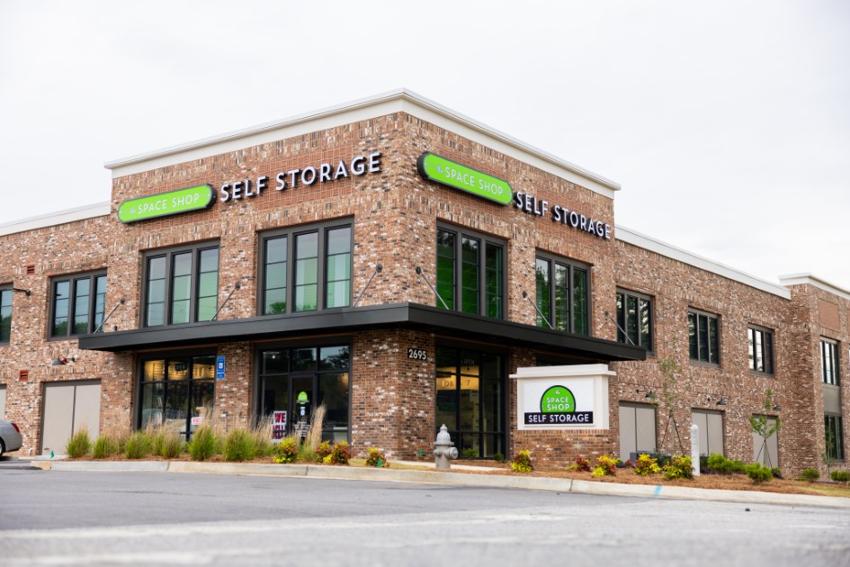 Storage units are an ideal solution for storage needs both large and small, short-term and long-term. They're great for residents and students as they navigate life events, moves, and decluttering.
However, self storage is also a fantastic option for businesses. When businesses in Ohio, South Carolina, North Carolina, and Georgia need additional storage space to store their inventory or equipment, or when they need to expand their office space's capabilities, they turn to Space Shop.
How Self Storage Can Help Business Customers
Warehouses and office space are expensive and inflexible, and while they are useful tools for certain businesses, they aren't a one-size-fits-all solution. Storage units come in multiple sizes, allowing you to store just a few marketing signs or a large amount of equipment—whatever you need to store, Space Shop has a unit ready.
Storage units are particularly useful for inventory. Whether your inventory is piling up due to a downturn in your business, your inventory is expanding in preparation for your business's busy time, or anywhere in between, you'll be able to put what you need in a storage unit. In addition, climate-controlled storage can help keep your inventory pristine for longer periods of time.
Convenient Storage Amenities for Businesses
Space Shop offers storage features and amenities at all our locations, many of which are particularly well-suited to assisting business owners and operators as they use our storage facilities. The following amenities are some of the most useful for our business customers.
24 Hour Security Surveillance
Your business is your livelihood. It's important to you that your inventory and other business items are as safe as they can be while in storage. Space Shop provides an array of security features for our customers. These features include well-lit facilities, personalized access codes, and 24-hour video surveillance to provide peace of mind.
7-Day Access
We understand that your operating hours are an important part of the success of your business. That's why we offer extended access hours seven days a week so that you can store and retrieve items whenever it's most convenient for you.
Conference Room
At select facilities, we offer a conference room for meetings and workshops. In addition, this room can also be rented on a monthly basis to provide you with convenient, flexible, and easily accessible office space.
Month-to-Month Leasing
We know that storage needs can quickly change, but with Space Shop you don't have to be caught off guard. In addition to our wide variety of storage unit sizes and types, we offer flexible month-to-month leases that allow you to easily rent additional units or change unit sizes when your needs change.
Package Acceptance
Why have a package delivered to your business only for you to bring it to your storage unit when there's an alternative? With our package acceptance program, you can deliver items directly to your storage facility. We'll sign for it and put it inside your unit.
Free Wi-Fi
Sometimes we all have to do a little work in places we may not expect to. Our Wi-Fi is freely available throughout our facility, letting you work on that important email or project while you're on a trip to your storage unit.
Space Shop is Your Business Storage Solution
Space Shop offers premium storage units, friendly service, and plenty of convenience for your business storage needs, all at an affordable price. Contact the closest Space Shop storage facility near you today to get started.