Moving Supplies Available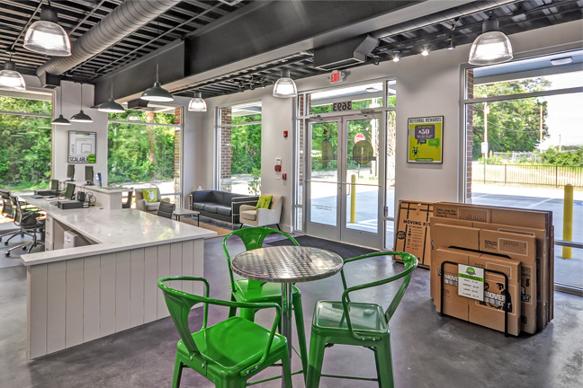 It happens to the best of us: We forget to grab extra tape in the midst of moving madness or realize those dishes you tried to protect while packing weren't so protected after all. That's why all of our Space Shop Self Storage locations feature one-stop-shopping for a wide variety of moving boxes and packing supplies. Our supplies vary from location to location.
Moving and packing supplies typically include:
Book boxes
Dish-pack boxes
Mirror boxes
Lamp boxes
Wardrobe boxes
Packing Peanuts
Labels
Moving pads
Moisture absorbers
Mattress covers
Bubble wrap
Disc locks
Tape
Tissue
Stretch wrap
In case you have any questions, our knowledgeable storage consultants are on hand to give you pointers on packing and storing your items. You can find these storage consultants in your location's front office/business center.
Forget a box or want to label your belongings before they sit in storage for a few months? Find your nearest Space Shop Self Storage location today to find out what supplies they have available to purchase.