6 Clever Ways to Use Your Self Storage Unit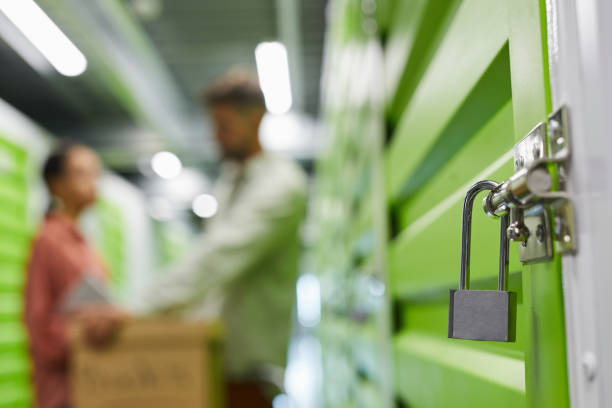 A storage unit has many purposes. If you know how to utilize it, you can enjoy the benefits of extra space. With that in mind, here are 6 clever ways to use your self-storage unit!
1. Running a business
Office space is costly. If you wish to start a business with a low budget, renting a self-storage unit and using it as an office is worth considering. It is way cheaper than commercial real estate property, and you still get your private space. Besides being affordable, there are many other benefits of self-storage for small businesses.
If you are missing an idea, some of the businesses you can run from a storage unit include:
a writing agency;
storage for your eCommerce website;
a business revolving around arts and craft;
an office for video editing;
renting costumes to theatres;
running a charity organization;
a photo studio;
fashion designer;
organizing events;
The list goes on and on. Whatever idea for a business you have, you will find that having a self-storage unit only works to your advantage.
2. Create a personal gym
Who does not want the luxury of working out in your own personal space? Going to the gym requires time, especially if it is not close to your home. Furthermore, you need to pay for it.
If you know how to create an exercise schedule, you can rent a self-storage unit, add some mats and mirrors, purchase weights and essential equipment for a home gym. If you are a trainer, you can even run your own gym for personal training.
3. Declutter your home when moving
One of the most common reasons people rent a self-storage unit is to declutter their home when moving. Packing for a relocation is tedious, and you never know when you will need extra space. One of the situations is that you don't want to move all the furniture, but you don't know what to do with it at the moment.
If you don't have time for a yard sale or need to move quickly, use a self-storage unit to mindfully declutter your home before moving.
4. Create some space at home
Another reason you would want to declutter your home is to create some space to live more comfortably. This usually happens when people decide to sell a few pieces of furniture or an old sofa. You can use a self-storage unit to move all of those items until someone buys them.
5. Use storage during renovations
It often happens that people need to renovate their homes. Painting walls, adding walls, and implementing various changes require the place to be empty. That's when you want to use a self-storage unit. In case you need it temporarily, you can rent a short-term storage unit. Once the remodel is done, you can move all of the stuff back to your home.
6. Use a self-storage unit as an extra room
Are you thinking about what to do with the extra books that are starting to pile up? Build a library in your storage unit. Don't have a place to keep all of your tools? Use storage to set up a little garage or a tool shed. Need more space for your clothes, but don't have enough room for another wardrobe? Build a walk-in closet. You have always wanted to collect expensive wines but don't know where to keep the bottles? Create a wine cellar in your self-storage unit.
The list can go on, and the possibilities are endless. A self-storage unit is just another room you can use in many different ways. The only limit is your creativity.
How to maintain your self-storage unit
No matter what you decide to use the storage for, it is crucial to perform maintenance from time to time. Consider the storage as a part of your home.
Before you start storing any of your belongings, make sure to clean them thoroughly. You don't want to put dirty stuff inside. Furthermore, remember to visit the storage unit from time to time and wipe the dust. You need to clean it just like you would clean a room in your home. The best way to protect any larger items from a layer of dust is to use cover sheets when storing them. For storing smaller items, it is best to use plastic containers or bins. You can close them and put labels, which only makes everything more organized. Whatever you do, do not put any perishables inside the storage. That is just a bad idea. If something goes bad, it will start to smell, and you will probably have to aerate the entire unit.
Another essential thing to do is to secure your storage from pests:
Check if the storage company has pest control.
Try not to leave things on the ground unless necessary. Use shelves for boxes and smaller stuff.
Visit the unit often. No matter how good pest control is, sometimes those little bugs and rodents show up out of nowhere. If you are often visiting, you may notice them on time.
It is never a bad idea to insure your items. You never know what can happen. Insuring your belongings is a small price to pay compared to how much you would have to spend to buy new stuff.
Final thoughts on 6 clever ways to use your self-storage unit
As we said before, the only thing that limits how you can use your unit is your creativity. These 6 clever ways to use your self-storage unit are our ideas, but we are sure you can think of more! A good piece of advice is to put all of the ideas on paper and carefully think about the best way to use this extra space.
Meta description: Everyone needs extra space at their home, and renting storage is a solution! Here are 6 clever ways to use your self-storage unit.
More From Space Shop Self Storage