5 Ways to Clear the Clutter and Get Organized for the School Year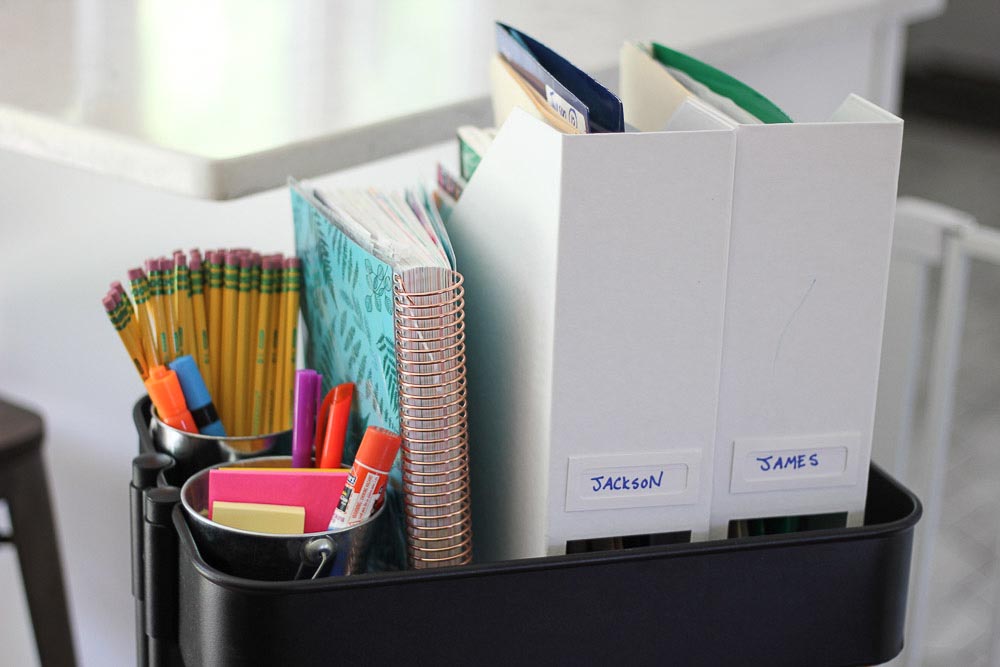 Living in a cluttered home lowers productivity rates, negatively impacts your mood, and can leave you feeling stressed. Unfortunately, most people don't realize the effects that clutter can cause until they eliminate it and start feeling much better about having more space to move around with ease. If you're tired of the lack of organization around the home and would like to get everything organized in time for the new school year, consider trying five simple tips that can make such a significant difference.
Get Rid of the Items You No Longer Need
One of the easiest and most efficient ways to clear clutter is to start going through your belongings and getting rid of the items you don't need. When you have items stacked on top of each other and stuffed in closets throughout the home, it's easy to forget what you have. Take an hour or so to go through one area of the house at a time to make slow yet steady progress with decluttering. When you find items you're no longer using and don't want to keep at home, think about what you can do with them. There is no good reason to keep them inside your home to collect dust and take up too much space. If others can't use the items, toss them in the trash. However, if they're still usable, you can donate them to local thrift stores or homeless shelters. It will feel good to get rid of some of the clutter while doing something nice for less fortunate people who need specific items.
Use a Self Storage Unit for Some of Your Belongings
Be sure to make use of convenient self-storage units. You have several options to choose from that would depend primarily on what you need to store. The standard units come equipped with a lockable door and offer enough space for various items. Climate-controlled options provide an extra layer of protection against the elements. You can even find convenient drive-up units that allow you to load and unload your belongings with ease! Self-storage units are available at affordable prices and are perfect for storing the many items that you're not currently using but don't want to get rid of for good, such as a dining table set, an old sofa, or even a computer table.
You may want to save these items for family members and friends instead of parting with them due to their excellent condition or the sentimental value they hold. If so, using a self-storage unit is your best bet! It allows you to keep your items secure and safe while having easy access to them without taking up all the space inside your home.
Have a Breakfast Station Ready to Use
Once you start removing the clutter from the kitchen area, focus on using convenient storage containers for different foods and ingredients, such as cereal, pancake mix, granola bars, and fruit. Not only can these containers keep food fresher for longer periods, but they'll also look better in the kitchen as you get rid of the bulky boxes that many of these products come in when you buy them from the store.
You may even want to set up a convenient breakfast station for your children to grab what they want in the morning with ease. For example, you can pour cereal into cereal dispensers and use small food storage baskets for other breakfast items, including granola bars, fruit cups, applesauce cups, and fresh fruit. Having a breakfast station will keep your kitchen looking neat and organized while allowing your children to have a greater sense of independence as they learn to serve themselves something to eat in the morning.
Use Storage Drawer Organizers and Wall Hooks to Keep School Stuff Organized
Make mornings less stressful by using two essential components—storage drawer organizers and wall hooks. You can find affordable plastic storage drawer organizers with wheels attached to them, labeling each drawer with a day of the week and adding the school clothes for each day into the drawer. It's a great way to help your children get their clothes ready for school without making a mess each morning. Along with using the plastic organizers, you can hang hooks on the walls and use them for bookbags. Be sure to include each child's name above each hook so that they know where their book bag goes when they get home from school at the end of the day.
You can set this station up anywhere in the home. Some people like to use these organizers and wall hooks in the living room, while others do it in the garage/mudroom. It all depends on where you have the space to put these items. The goal is to have everything laid out in a way that keeps things organized and stress-free on busy school mornings when you're trying to get the kids to eat breakfast and head out the door to get to school on time.
Start Planning Your Nightly Meals in Advance
Don't forget about planning your nightly meals. Once you've started to get your home organized and looking its best, it's time to focus on other tasks that will help you save time and frustration on busy school nights. Sit down with the kids and create a menu for the week. Hang the menu on the wall so that the children can get excited about what you're serving for dinner. It's the perfect way to avoid the guessing game of trying to figure out what to prepare for dinner when you've already had such a hectic day.
If you'd like to clear clutter and get organized for the school year, these are some of the best ways to do it. After you've eliminated the clutter from your home, you can think clearly and feel more productive while setting things up inside the house to make everything more convenient for you and your children throughout the school year! In addition, the changes you decide to make can keep you from dealing with more clutter in the future.
More From Space Shop Self Storage