5 Benefits of Self Storage for Your Small Business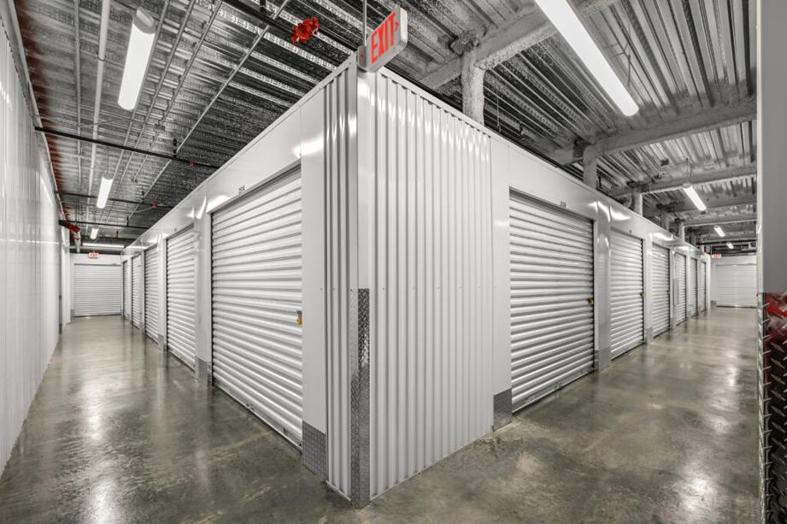 Today's world is changing fast, and businesses are evolving as well. New types of companies are established every day, and they all compete to stay on the market as long as they can. However, to keep up with the fierce competition, you need to be resourceful. There are plenty of new strategies and innovations that can help you sustain your business, and if you want to stay on top of your game, you have to embrace them. So, if you want to learn more about the benefits of self-storage for your small business, make sure to keep on reading.
Now, most of us are well aware of how self-storage works. But, when we hear the phrase, we mostly think of it as for personal use. However, it can help your business grow in many ways. Yes, you'll have an additional cost, but that's nothing compared with what you can get from it.
Still aren't convinced? Let's dive in and see why you should consider getting one yourself.
1. It's Convenient and Flexible
These two are the first on the list for a reason. No matter how big or small your business is, it can benefit from convenience and flexibility.
First off, the convenience. There are many services that you'll be able to take advantage of when you rent a self-storage unit. So, your mundane tasks of storing and moving items will be a lot easier. For instance, your storage provider can help you with the transport of the goods you need to put in the unit.
And when it comes to flexibility, most often, you have a month-to-month basis of payment, and contracts are easy to terminate. This allows you to rent storage for as long as you need it. You can store whatever you want in it, as long as you keep the space tidy and don't cause damage to the facility. Of course, things will be easier for you as well if you maintain the place clean, so that's something we surely advise.
You'll be able to change how much space you use and the way you use it as many times as you want.
2. It Makes Business Expansion Easy
It's always nice to see your business growing. It means that you're doing things right and that people trust you. However, worrying about expansions isn't always that exciting. Finding more suitable office space can be challenging, and it comes up as an added cost.
Luckily, there's another way you can go. It's a much better idea to rent self-storage space and store all the files and cabinets you don't need in it. This will free space in your current office so that you can put up additional workstations for your growing staff.
It goes without saying that renting a self-storage unit is much cheaper than finding a warehouse or commercial property. It will be easier to get your hands on one, and you'll also save money by doing it this way. It's a win-win if you ask us.
3. You Don't Have to Worry about Security and Safety
Want to put some of your important items in the storage unit? No problem. Added safety is one of the most significant benefits of self-storage for your small business. In fact, they might be even more secure than your office space.
To retain their customers, storage facilities need to do everything they can to keep their belongings safe, so they don't cut any corners when it comes to security measures. The things you can expect to see are:
CCTV and alarm systems
Gates and security fences
Security personnel looking after the facility 24/7
Therefore, if you plan to store business documents here, you can do it. And if you want even more protection from the elements, you can always go for a climate-controlled unit. With these, all the potential hazards are taken out of the equation.
One of the benefits of self-storage for your small business is the added safety these provide.
4. Self-Storage is Great for Temporary Storage during Business Transitions
When you have an office space, change is inevitable. You can't run away from renovations, relocations, or remodeling jobs. And besides these, there are many more transitions a business may have to go through. In situations like these, having a self-storage unit can be a lifesaver.
We already talked about how flexible these are, so if you suddenly need more space, that won't be a problem. You can easily upgrade to a larger unit that will accommodate your new needs. Never again will you have to put off upgrading your premises because you have nowhere to place your things.
5. It's a Handy Warehouse Space
If you're a home office or small business owner, using self-storage can make your life much easier. For instance, if you're running an online business, you can keep your inventory in it while doing all the office work from home. Therefore, if you're into online retail, this is an ideal solution for your problems.
Now, if you're going to use it this way, you should figure out what size of storage unit you need. On the link we shared, you can check a few boxes, and our system will suggest the ideal size for your needs. It's a reliable way to determine the amount of space you'll need, but you should consider all the possible future changes.
On the other hand, you might not be comfortable with the computer telling you what you want. And in that case, it's better to reach out and talk to our representative. After you explain your situation to them, they'll be able to tell you what are the best moves you can make.
If shipping is part of your business, having a cheap warehouse option is always handy.
Conclusion
By now, it should be evident that there are plenty of benefits of self-storage for your small business. No matter how you use it, it will improve your operations. You won't have to worry about the safety of your belongings, and your business will be able to grow swimmingly. What more could you ask for?
Meta description: Find out about the 5 biggest benefits of self-storage for your small business. If you know how to use it, it can be a real lifesaver.
More From Space Shop Self Storage