How to Keep Your Storage Unit Smelling Fresh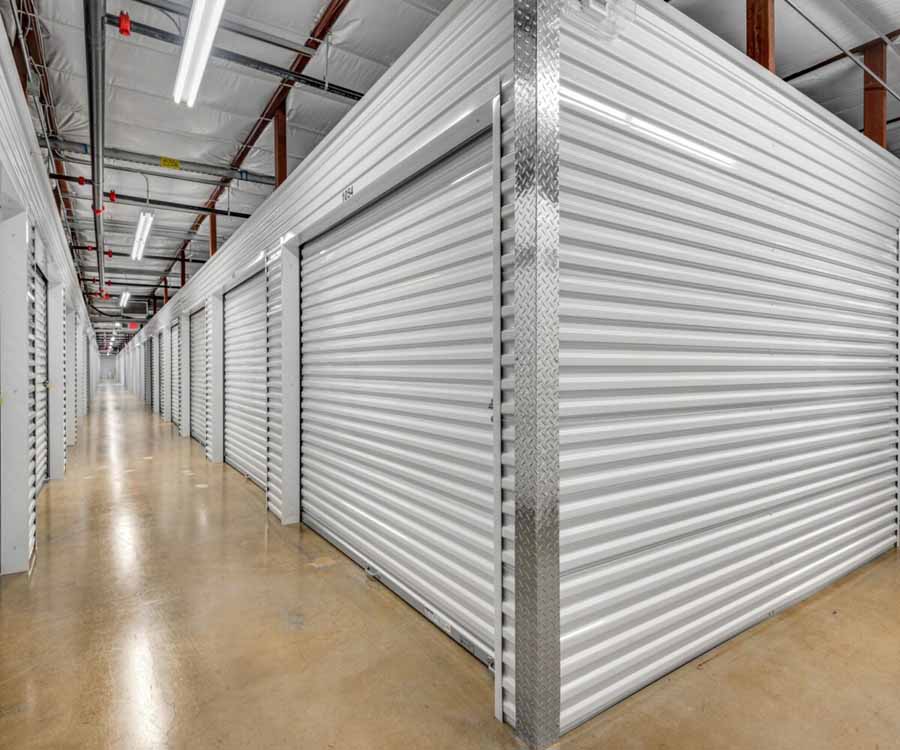 Renting a storage unit is not a luxury. People rent it when moving, remodeling, or simply when they lack space in their homes. Thus, if you too are in need of a storage unit, just do some research. There are probably many available storage facilities near you. However, storing your items is not as easy as it seems. Besides knowing how to pack and stack everything, you will also have to know how to keep your storage unit smelling fresh.
If you have ever used storage before, you know what we are talking about. That strange, musty, and almost moldy odor your belongings can get while in a storage unit is anything but pleasant. But, there is nothing to worry about; experts have figured out a way to prevent items from developing that smell, and we are here to share it with you. So, if you want to know how to keep your storage unit (and everything inside it) smelling fresh, keep reading.
Always Go for Climate-Controlled Storage Units
Without a doubt, one of the best ways to keep your storage unit smelling fresh is to rent a climate-controlled unit. Now, you are probably wondering – why climate-controlled storage, right? Well, for a couple of good reasons. Firstly, your items can never develop mold in a storage unit of this kind. Secondly, this storage comes with the possibility to control the airflow inside it. When these two things are combined, you will never have to worry about your items smelling 'funny'.
Climate-controlled storage units are also an excellent solution for protecting valuable items sensitive to too high or too low temperatures, such as artwork, antiques, etc. Of course, these units cost a little bit more than regular ones – but, hey, that is the price you have to pay for keeping everything safe and fresh.
Clean the Storage Unit before Using It
Once you have selected the storage unit you will use for storing your belongings (preferably a climate-controlled one), it is time to clean it. It is simple – if a storage unit smells bad, everything inside will also end up smelling bad. Thus, do what has to be done. If you are working with a typically-sized, empty storage unit, cleaning it will be easy-peasy. Just get some all-purpose cleaning solution and wipe all surfaces inside. This means floors, walls, ceiling, as well as all shelves and racks. Cleaning your storage is far from spring cleaning your home – it will take you just half an hour and just a couple of cleaning solutions.
And, Clean Your Belongings before Storing Them
Of course, even if you have the cleanest and the best-smelling storage unit in the world, it will still smell bad if the items you put inside are dirty. Thus, just as previously mentioned – clean them! Clean every knick-knack you plan on storing. But, pay special attention to your furniture. If you want your furniture to smell fresh and keep it safe from damage while in long-term storage, you need to know how to clean it properly. Not all cleaning solutions work with wood, ceramic, plastic, etc. So, ask around and get specialized cleaning solutions for each of them!
Moreover, after cleaning your belongings, be sure to let them dry completely. Then, pack them by using proper packing materials – good quality cardboard boxes and plastic containers, packing paper, plastic wrap, etc. Also, be sure to know how to pack everything. If you are having difficulties with all of this, feel free to ask your local movers for some tips and tricks.
Pay Special Attention to Fabrics (All of Them)
As mentioned above, you should pay special attention to your furniture. Its upholstered parts should be your primary concern! Trust us; even one stinky chair can compromise the smell of your entire storage unit. So, clean every fabric you have on and around your furniture. Consider renting a steam cleaning vacuum for this one!
Also, do not neglect your clothes, shoes, as well as things such as linen, blankets, pillows, and everything fabric-related. Do your best to wash and dry everything you plan on storing. And a bonus tip – if you wash everything with a good-quality fabric softener, its long-lasting scent will not only keep your fabrics smelling fresh but also your entire storage unit.
There are many storage tips for clothes online, so do some research. You would be surprised at the things you could find. For instance, some sites will tell you to keep your clothes in air-tight containers, others will teach you to use a dryers sheet or even baking soda in your box full of clothes, etc.
Do Not Store What is Not Supposed to Be Stored
This one goes without saying, but still, many people do it. Storing items that can go bad or are hazardous will not only make everything smell horrible, but it also might compromise your health. It is true, when foods, plants, chemicals, etc., go bad, all you can do with the items in your storage is throw them away. You will not be able to stand the smell of those things ever again. Thus, do not store what is not supposed to be stored:
firearms
foods
fur clothing
hazardous materials (acid, gasoline, paint, fireworks, narcotics, etc.)
living and dead things (animals, plants, ashes)
tires
It would be best to ask the company from whom you are renting a particular storage unit to provide you with the list of items that can't be stored. This will make packing and organizing your storage unit a lot easier, and of course, this will save you from all those bad smells.
Bottom Line
As you have seen, there are many things you can do to keep your storage unit smelling fresh. However, if you want this freshness to be long-lasting, it is necessary to do the majority of things mentioned above. Just think about it – how can your items smell fresh if the storage unit doesn't, and vice versa? So, save yourself from smelly troubles, buy those cleaning supplies, and clean everything! That is the best way to ensure a clean and fragrant storage unit.
More From Space Shop Self Storage