Clothes Storage Tips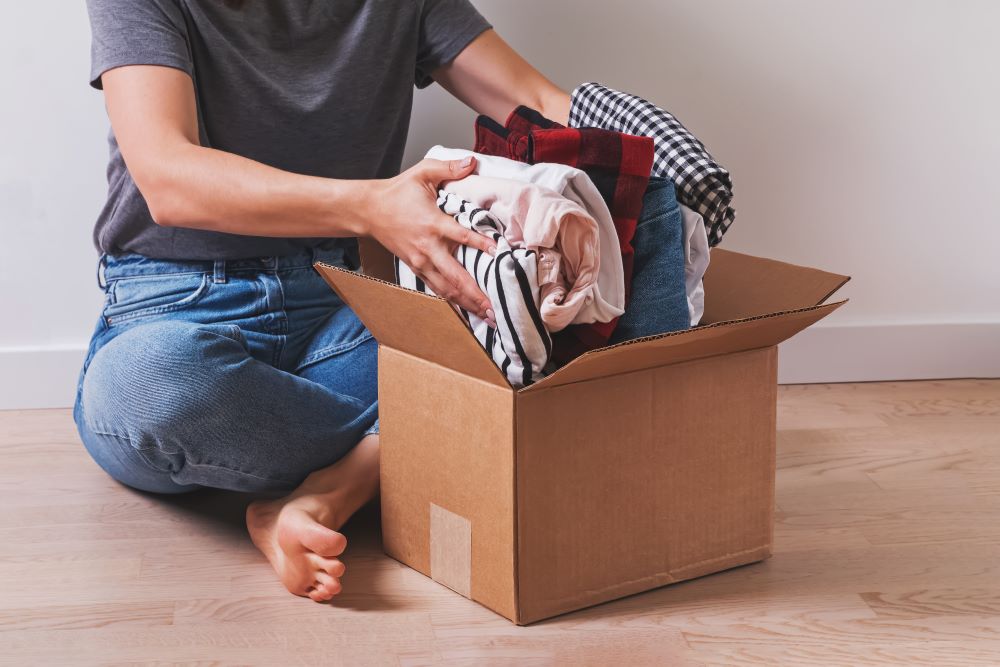 Now is the time that you may find yourself storing winter clothes to make room for spring and summer clothes. But how do you store all of those clothes? See below for our top clothes storage tips.
Where to store your clothes
Consider storing your clothes in your attic, another room, underneath your bed, or in a storage unit. Use plastic containers and/or vacuum-sealed packages in order to keep your clothes safe when you're not wearing them.
How to prepare your clothes for storage
Wherever you decide to store your clothes, be sure to prepare them properly beforehand. Always wash and completely dry your clothes before putting them in storage. You don't have to iron clothes before storing them, but it can help protect from wrinkles.
Storage tips
Once you've prepped your clothes for storage, follow these steps:
Label, label, label! Take inventory of the items you're storing and label your containers to make it easy to find items later.
Make sure labels are visible from the way you're storing your containers. For example, if you're stacking your containers, you'll want your labels to be on the sides or front of your containers. If you're not stacking them, you can label the very top.
Store larger items first and smaller, lighter items on the top.
Alternative clothes storage options
If you don't want to go with containers, you have plenty of other options when it comes to clothes storage.
Repurpose an old trunk to match the decor in your room, and store your clothes inside.
Use a storage rack for shoes.
Install shelves in your closet to store off-season clothes.
Use a bookshelf for clothes – as long as you can store them in a way that they look good exposed.
Repurpose an armoire to store items inside.
If you're looking for more organization and storage tips, check out our blog. And when you need some extra space that you just can't find inside your home, check out our storage units across Georgia, North Carolina, Ohio, and South Carolina.
More From Space Shop Self Storage