How Self-Storage Can Help With Your Spring Cleaning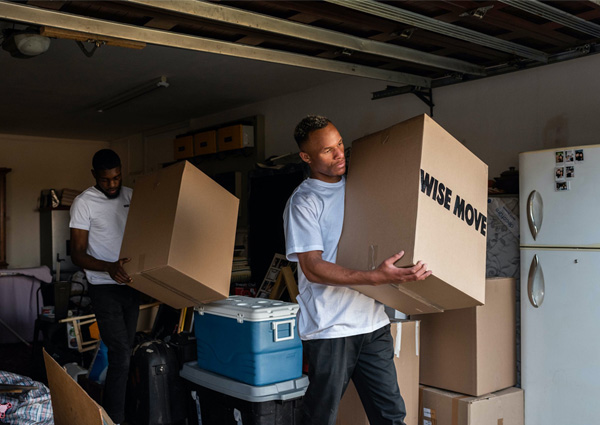 Spring is a time for fresh beginnings. As well as one of the most common ways to celebrate is to start a spring cleaning project. Spring cleaning is thoroughly cleaning your home, removing clutter, and rearranging your items to create room for the new season. But, it might be challenging to complete all of the activities associated with spring cleaning, especially if you have many items to clear and store.
Self-storage is an ideal choice for spring cleaning. Self-storage offers a safe and convenient location to keep your items. Whether you need them for a short or extended period, they are an excellent solution.
Storing seasonal items is the first step in spring cleaning
Seasonal goods are one of the most popular reasons individuals utilize self-storage. Seasonal things may take up essential rooms in your house, leaving you feeling cluttered and confused. Self-storage is an ideal alternative for these goods because it allows you to free up space in your home while keeping your seasonal possessions safe and conveniently accessible.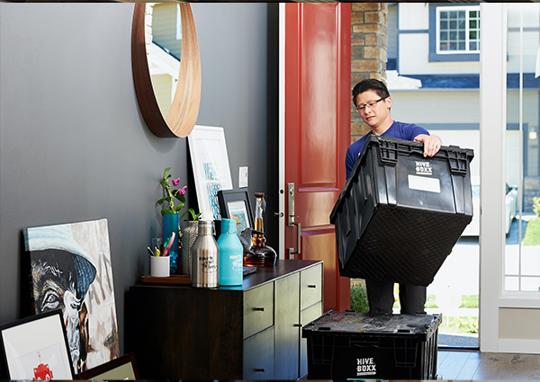 Moreover, self-storage might benefit small businesses dealing with seasonal goods. For example, a small retail shop that offers seasonal items may require more storage space during the off-season. Rather than acquiring a larger retail location, the company may keep extra merchandise in a self-storage facility. In this way, they will free up precious retail space and lower overhead expenses.
Store extra furniture
Self-storage is generally also used to store excess furniture. Whether moving to a new house or remodeling your present one, you may need to pack up your home room by room. Throughout these transitions, self-storage may provide a safe and secure place to store your furniture.
Spring cleaning may be easier by keeping excess furniture in a self-storage facility. If you have limited space in your home but don't want to part with your prized possessions, self-storage can help you reduce clutter and free up space without having to give up items with sentimental or practical value.
Those looking to decrease their living space may find that storing furniture in a self-storage facility is an ideal alternative. If you're downsizing from a larger house to a smaller one, you might be unable to fit all your furnishings into your new home. Self-storage facilities may provide a safe and handy location to store extra furniture until you're ready to use it again.
Stowing sentimental items is crucial during spring cleaning
Many individuals find it challenging to remove emotional artifacts when decluttering their houses. For example, family heirlooms, pictures, and mementos can take up a lot of room and cause clutter in your house. Self-storage may be a safe and handy place to save adored things that you don't want to get rid of but don't need to put on display.
Students who need to keep their possessions throughout the school year also benefit from self-storage. If you live on campus during the academic year, you may require storage for your items during the summer. Self-storage is a versatile and cost-effective alternative for storing your stuff. It provides peace of mind that your goods are safe and secure while you're gone.
Experts from Apollo Moving advise that storing sentimental objects or possessions in self-storage throughout the school year can be an intelligent move when moving. By using self-storage, you can free up space in your house or dorm room and minimize clutter. And the best thing is, at the same time, it keeps your treasured items safe and secure.
Store documents and files
Keeping significant documents and files can be difficult, especially if your home or workplace has limited storage capacity. Paper documents may quickly amass and consume important storage space. And this makes it challenging to keep organized and find what you need. Self-storage may be a safe and handy way to store essential pieces and files.
Your papers and data may be protected from degradation and damage with self-storage facilities because these companies provide a variety of unit sizes and services, such as climate control. Climate control may assist in regulating temperature and humidity levels in the unit. That is crucial for protecting sensitive data such as images or legal papers because these documents can be destroyed by moisture or severe temperatures.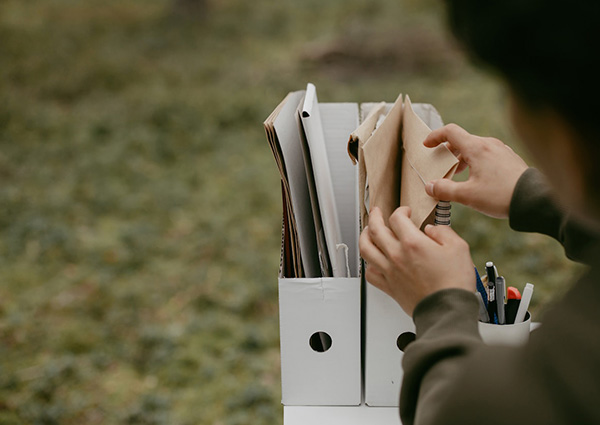 They also benefit organizations that must keep crucial papers and data without the necessary space or resources. Therefore, these establishments provide various renting options. Besides that, they can be a cost-effective alternative for the long-term storage of papers and information.
Store sports equipment
Another frequent item that can take up a lot of room in your house and add to storage clutter is sporting equipment. Keeping sporting equipment may be challenging, mainly if you have limited space. Self-storage is a sensible alternative for safely and efficiently keeping athletic equipment.
Storing your athletic equipment in self-storage may free up precious space in your home, garage, or shed. Furthermore, self-storage facilities frequently have units in a variety of sizes. In this way, they let you select the ideal size to store your items.
Simplify your spring cleaning with self-storage
Spring cleaning may be daunting, but self-storage allows you to simplify and manage the process. Self-storage is a practical and cost-effective option.
It can benefit small businesses, students, and individuals seeking short-term or long-term storage. Companies may utilize self-storage to free up office space and store excess items or equipment, while students can store their belongings during the school year or the summer.
Self-storage is an excellent option for simplifying your spring cleaning and easing the stress of cleaning and organizing your home or business. With its flexible rental choices, climate-controlled spaces, and enhanced security features, self-storage may provide the relaxed mind and convenience you need to get the most out of your spring cleaning.
More From Space Shop Self Storage