Effective Ways to Deal with Clutter in Your Storage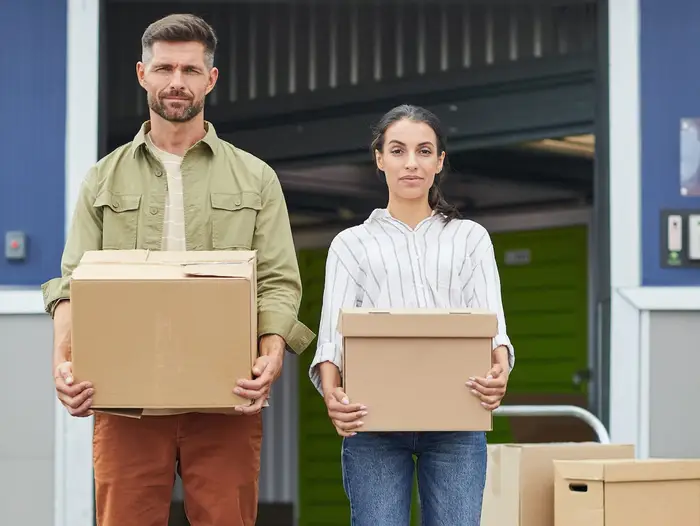 Whether it's time to move or reorganize your home space, you need storage. There you can put all those things that you may not need at that moment but will need someday. You can also store items for a long time in storage. No one likes a mess in the house, storage, or around them. In that case, knowing effective ways to deal with clutter in your storage is good. In that situation, it is advisable to plan and start methodically. Then take action so that the result can be both pleasant and useful. You can arrange and separate things to the category they belong to, and you will also feel relieved afterward.
Make a plan
Decluttering your home is a highly demanding task. However, the house is not the only place that needs to be decluttered from time to time. The storage, where you put away and continue to put away unnecessary things, also needs to get some attention. It is less demanding and tiring than decluttering the house, but committing is important. You would be surprised to know that many things don't belong in long-term storage. To simplify this, you first need to make a plan. A plan that you can roughly divide into several aspects, for example:
determining the day of arrangement
checking whether you have all the packing supplies you need
determining how much time you will spend
In principle, you can set yourself the task of cleaning your storage once a month, for example. With this, in addition to improving hygiene, you get rid of the mess in the storage little by little. One time you will arrange one corner of storage or one category of items, another time another, and so on. In this way, along with the cleaning process, it will naturally occur to you to reorganize things in storage, if necessary. You can also clean at the turn of the season. Just when you're changing your seasonal clothes, you can use the opportunity to clean and organize your storage a bit.
Provide yourself with enough packing supplies and markers
You will always need packing supplies and a marker to label the boxes. When you see that things are scattered on the storage floor, it is easiest to sort them out first. Then, put them in the appropriate packing supplies. Labeling the boxes will significantly help when you return to storage to get what you need. After all, who will remember which box contains what. That is why it is better to immediately prevent potential clutter by marking boxes, which may arise when looking for necessary storage items.
Renting a storage unit
Storage units represent handy space. In situations like moving, downsizing, or reorganizing space in the house, renting a storage unit is of great help. You will inevitably need extra space to store the spare items at some point. Side items can include, for example, furniture, extra clothes, holiday decorations, and other usable items.
Regarding that, you may consider hiring moving professionals, as Royal Moving Company experts advise, who provide you with many helpful options in the abovementioned situations. Whether you are planning a short or long-distance relocation, packing items, or need storage services, the professional help you can get is something you can rely on.
Placing additional shelves is one of the effective ways to deal with clutter in your storage
Installing extra shelves in the storage unit increases the space where you can store items. It is practical, and if several of them are placed in a vertical position, they do not take up too much space in the storage. Items such as, for example, numerous books, breakable dishes, or breakable decorations can cause a mess in storage. By arranging them on the shelves, you will reduce the possibility of them breaking and prevent the creation of a mess. With this, you also achieve orderliness and transparency of the shelves. It would help if you forgot you have something because it will be in front of your nose as soon as you enter the storage. Therefore, shelves are even more helpful.
Do not forget about the existence of baskets
Using baskets is one of the most common and effective ways to deal with clutter in your storage. In the baskets, you can store old photos, frames, and toys of your children who have grown up, for example. Baskets serve you to organize and store sentimental items and many other types of belongings. You can use a metal, plastic, or wicker basket. In addition to being exceptional space savers and preventing clutter in storage, they have another advantage. You can find baskets in various forms, patterns, sizes, and colors. That could contribute to the aesthetics and appearance of any space in which they are located, including storage. You can put books or documents you don't need in plastic baskets and put them neatly in storage. You can use baskets in households, garages, and storage. Therefore they are a must-have.
Use of transparent storage boxes
In addition to baskets that you can find in different colors, it is also wise to have transparent bins to store things. They can be helpful if you go into storage and don't know where your items are. So if you are wondering how to keep your storage unit neater for longer, getting clear storage bins can be the answer. You can easily see what is inside them without opening them. You don't have to take out everything and rummage to find what you need, thus making a mess. Plus, in this case, you don't even have to mark them because their interior is visible to the naked eye.
Hang the hooks on the walls
Hanging hooks on the wall is one of the great methods for reducing mess. You can hang winter coats, autumn coats, and other extra clothes on the hooks. Hats, jackets, and fur coats can find their place there. They are surprisingly easy to install, and you can get them at an acceptable price and find them in different sizes.
Ask someone to help you
Handling mess, especially storage mess, is challenging and exhausting, especially if you don't know where to start arranging and separating items. In addition to all the tricks to save space and reduce the chances of clutter in storage, you may need help. That is why choosing the right person to help you deal with clutter in your storage is essential. They can assist with organization and help you determine what is reasonable to maintain. You might keep some irreparable, useless items in storage for a long time, and it's time to let them go. Even in this situation, you will feel more liberated and free up space in the closet for storing other, more important, and useful things.
Donate or recycle what you can
In all that mess, you will find something you never use but someone else might find helpful. Therefore, donating items has many advantages. In addition to the targeted thing, which is dealing with clutter in your storage, you will feel excellent. Invite a friend and give him something that he would like and you don't use. Or, recycle what you can, always. And, of course, always donate to charity. Donating is undoubtedly a good idea when you know you can help someone else by giving them something useful. That way, you are doing a good thing because these things are nothing more than part of the clutter in your storage that you want to sort out.
To sum up
Finding effective ways to deal with clutter in your storage can seem demanding. But in its very essence, it is not. Make it easy and plan how often you clean and reorganize your storage. Go one step at a time in the company of the right person who will help you and provide enough necessary packing supplies. Wise use of storage space and finding a way to minimize the mess as much as possible is the most important thing.
On the other hand, rational decision-making about what you need to keep stored and what not will save you both time and nerves. So, make a strategy, stick to your decisions and enjoy making your storage space come alive.
More From Space Shop Self Storage