Smart Holiday Decoration Storage Tips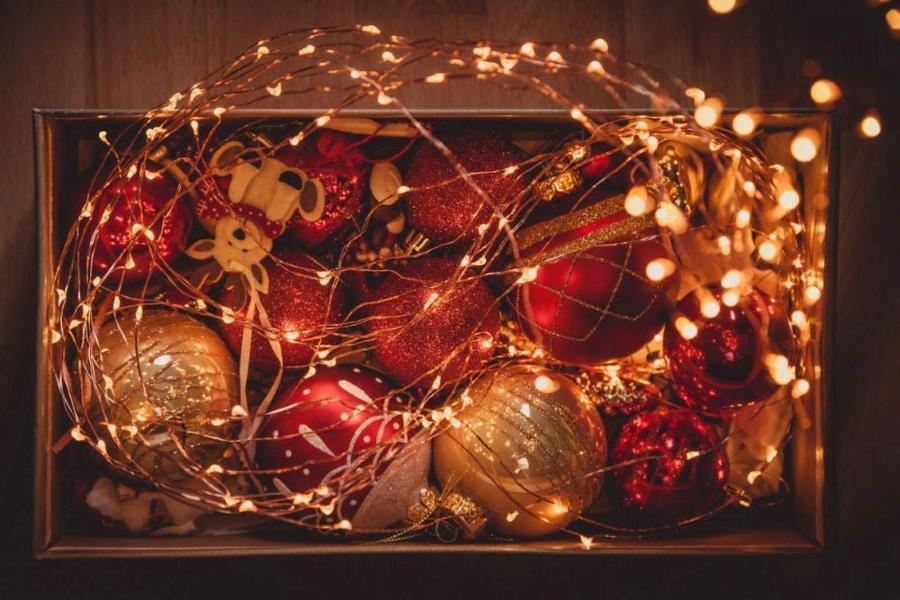 Decorating a home with seasonal decor can be very fun for everyone. But, at the end of each season, it's time to figure out how to store decor away in the most efficient way possible. There are many things to consider, such as choosing the right packing supplies and storing boxes in the best way possible. With our holiday decoration storage tips, this will be very easy to do. In the end, it all comes down to organizing your storage and using the correct, high-quality packing supplies.
Use good packing supplies
Holiday decor can last a lifetime when it's taken care of correctly. Carefully packing and storing your holiday decor will ensure you can reuse it year after year. Without good storage boxes and padding, this can be difficult to do. You can always reuse old newspapers and boxes to help you store holiday decor. Besides paper, you can purchase bubble wrap and packing peanuts to safely store away ornaments. As for the boxes, you can use either cardboard or plastic as the most affordable option. Experts from Professional Movers Ottawa suggest you use supplies like these when moving as well. Plastic boxes will last you longer, but cardboard ones are a more environmentally-friendly option. Boxes can be sealed with packing tape so that dust doesn't fall in.
Label every box
Labeling and making a list are keys to having an organized holiday decor collection. Nowadays, labels can be found in any print and style you want. Labeling storage boxes can be fun when you use them as an opportunity to get creative. You can make custom labels by using colorful markers and stickers. On the other hand, you can purchase labels in neutral colors that will match the style of your home. When you put in just a little effort, the storage area in your home will look as beautiful as any other room in your home.
Reuse what you have
You'd be surprised how many excellent holiday decoration storage solutions can be upcycled. Besides reusing any boxes, you already have, here are a couple of other things you can easily reuse for storage solutions. Egg cartons are a great way to pack those fragile, small ornaments you don't want to break. Old jars are great for storing small items. These transparent storage solutions will add personality to your storage space. You can use file organizers to store seasonal wrapping paper and gift bags. If you love wrapping presents nicely, you can reuse a paper towel holder to store ribbons. These ideas will work fabulously and will save you money as well.
Distribute the weight evenly
All the effort of packing holiday décor for storage can go to waste when not taking weight into account. When packing things into storage boxes, put the heaviest items inside first. Make sure you don't put too many heavy things into a single box so that it doesn't break. It's a great idea to combine heavy and light items in boxes. This way, they won't be difficult to carry. You will minimize the risk of injury that comes with lifting. When you use this tip, your back and knees will be less strained.
Packing and storing glass decor
Decor items made from glass can make any space look more beautiful. However, they can be tricky to pack and store safely at the end of the season. Whenever you prepare glassware for storage, use enough padding to make sure your glass decor doesn't get damaged. You can use different materials depending on the type of glassware you are packing. Whichever material you use, make sure you cover every surface of the glassware so that it doesn't chip or break when handling the boxes. It's best to use separate boxes if you can, just to be extra safe. When putting glassware into boxes, make sure that the items are secured and not moving around inside the box when you move it.
How to store holiday lights
Holiday lights are amazing, but they can take a bit more time to be prepared for storage. However, you can store string lights or other decorative lighting safely and efficiently with just a little planning. To prevent string lights from tangling, put each string light into a separate bag. You can roll them around a piece of cardboard to prevent further tangling. Bubble wrap is ideal for protecting more oversized decorative lighting items, such as lanterns, from damage. You can use a box for each lantern if they are too heavy to be placed one over another inside a storage box. Make sure any outdoor lighting you are packing isn't wet from rain and snow so that it doesn't cause mold inside the storage box.
Organize your holiday decoration storage
Once all the packing is done, store your holiday décor on the shelves in the most efficient way possible. It's best to keep all your storage boxes in one place since you can most likely find space in your home, such as the attic or the garage. If you don't want holiday decorations to take up space in your home throughout the year, you can rent a storage unit to give you more space. Wherever you choose to store your holiday décor, one thing is sure. The largest and heaviest items should always go on the bottom shelves. Fragile items should have their place, without anything lying on them. Organizing your holiday decor like this will prevent damage even more. You can separate decor into categories to make it easier to find items next year. This will make decorating your home much faster as well.
To sum up
With these smart holiday decoration storage tips, you can safely and efficiently pack and store your entire holiday décor collection. No longer will you have to untangle string lights or ask yourself where everything is. Decorating your home next year will be less hassle with everything properly organized and stored correctly. Best of all, these storage tips and solutions will work next year, too!
More From Space Shop Self Storage