Best Ways to Pack Books for Storage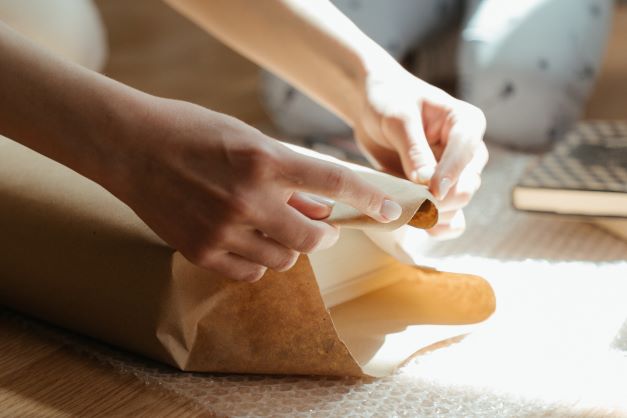 If you're a book lover, you've probably collected a substantial library over the years. However, all the books you have gathered, from childhood favorites to modern thrillers, may take up a lot of room in your house. And if you ever need to move or store them to make your home more spacious, dealing with piles of heavy books may be stressful. We know that giving up on your books is out of the question. We also recognize the pain of bent covers, torn pages, or squished book jackets. So, how can you make relocating your books easier and safer? We've designed this guide to help you find the best ways to pack books for storage, guaranteeing you get to preserve all your precious hardcovers and first editions intact!
Why keep books in a storage unit?
Unless you live in a big house with many rooms and lots of space, you probably can't keep all your books on display. Therefore, instead of stuffing them in closets, drawers, or under the bed, you could have them put nicely on display in a storage unit. However, not every storage unit is adequate for storing books, especially if they will be there for a long time. You'll need a place free of moisture and temperature fluctuations, as these might cause mold and mildew and facilitate the deterioration of the paper. As a result, your best option is to use a climate-controlled storage unit where you can keep the temperature at a constant level. That way, your books will have a long life free of irreversible damage. And once you find the perfect storage unit, it's time to prepare and pack your books for storage.
Sort your book collection
Before you pack books for storage, browse through your collection and sort your books by priority. That means you'll have fewer books to pack and move, making the transfer easier. To do this, divide your books into two piles: one to keep and one to store. You might also make a separate pile for donations. Thrift and charity stores, churches, schools, libraries, and supermarkets often collect donated books. Even if it's hard to let go of certain books, it's better to gift them, especially if you know you'll never open them again.
When you have your pile of books for storing ready, sort your books again by author, genre, or however you find it convenient. To make packing simple, you could group them by size and weight. To prepare them for packing, clean them and check them for any notes or keepsakes. At the same time, once you sort your library and see how many books you will need to store, you can also plan your storage budget and know how much to spend on the storage unit you will need to rent. Get a storage unit that is big enough for all your books to fit, and also think of how long you will need it. When you finish this step, it's time to pick the packing materials and other items you might need for the storage unit.
Get the best packing materials.
Books are fragile but also heavy. As a result, if you wish to pack your books for storage in the best possible way, you will need sturdy packaging materials. First, you will need cardboard boxes of the same size so you can stack them easily. Also, choose them to be about 1.5 cubic feet and ensure they can hold the weight (some boxes have ratings for weight). Then, you will need some sturdy packing tape to seal the boxes, bubble wrap, packing paper or blank newsprint, and card pieces. In addition, you can get a marker to label your boxes. For your storage unit, you could get some organization items. For example, if you plan to store your books in the boxes you packed them in, you should do so on pallets. If not, you will need some shelves.
Packing hardcover books
Using packing paper and bubble wrap for extra protection is one of the top recommendations for how to pack books. You may add a layer of bubble wrap to the bottom of your box and place the books on top. Start with the heavier books and work your way up to the smaller and lighter ones. To protect the covers, wrap them individually in packing paper and put them in the box standing upright, spine against the box's side, as though they were on a shelf. Place a piece of card inside the cover of any valuable or first edition book to ensure the spines remain straight. Fill the holes in the box with bubble wrap or rolled-up packing paper to keep the books from tumbling. Also, never overfill the boxes as they can burst open.
Packing paperback books
Paperbacks, unlike hardbacks, you can stack on top of each other. However, make sure to place the spine next to the side of the box for extra protection. You can even combine paperbacks and hardcovers and pack them together if you like. Fill up any gaps with packing paper, carefully close the boxes, seal them, and label them.
Prepare for transportation
If you are fortunate enough to have a van, place your boxes of books on the floor. Stack the boxes only if they can be tightly secured and will not move or fall over. If you don't have a van or large car to transport your books to the storage unit, don't worry. You can follow the advice of experts at bestcrosscountrymovers.com and search for the best moving company in your region. With the help of professional movers, you can be sure that your books will travel safely to their new home.
Final words
One of the significant issues that book lovers face is the lack of space. However, because every problem has a solution, we offer the ideal one for our bookish friends: storage units. If you are a book collector, you can store your beloved books in climate-controlled storage units, where they can stay for years. Also, by using our guide on the best ways to pack books for storage, you will keep your precious books intact and safe from harm.
More From Space Shop Self Storage