When Should You Start Packing to Move?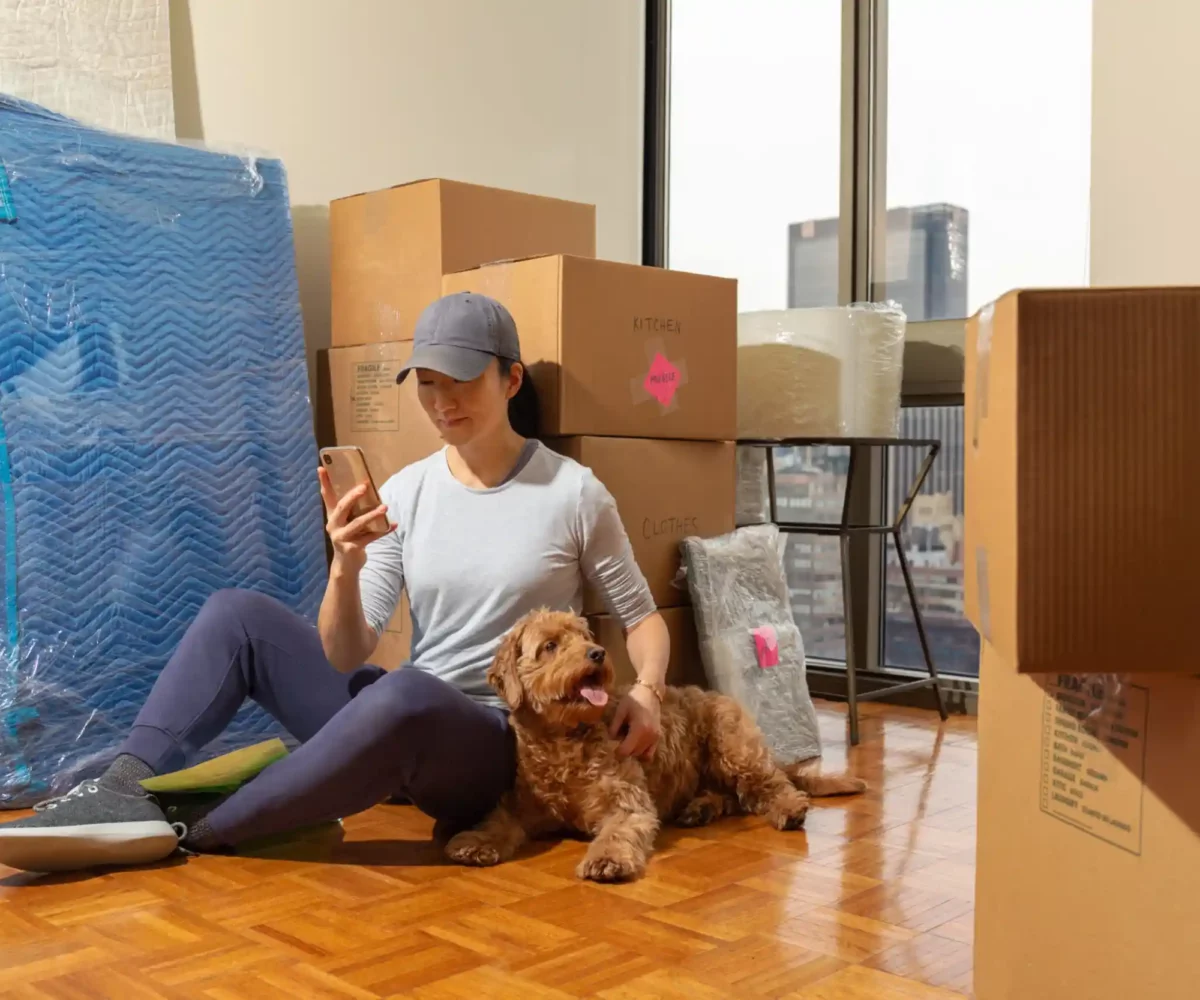 Whether you're someone who likes to start the packing process well in advance ("just in case") or you prefer to get as close to your deadline as possible, follow these tips to help you plan out your move.
When should you start packing to move?
You should start the process of planning your move about two months out from your move-in date, begin packing about 2-3 weeks before you move in, and be finished a few days to a week before.
Follow this timeline for a full breakdown of when you should pack and move:
2 months out
Begin taking inventory of every room.
Plan out what larger items you'll be taking with you to the new home.
Are you downsizing? Then you may need to decide which items or even full rooms you'll want to sell or donate (you can find a list of downsizing tips here).
1 month out

Have a garage sale, donate some items, or sell items online in order to begin downsizing.
Declutter and clean so you're in a good spot to start packing soon.
Make sure you nail down how you'll be moving:
Will you be hiring a moving company or doing it all yourself?
Are you renting a van or truck, or using your own transportation?
Will you need some help from friends?
Go ahead and lock in these details about a month in advance so you can use the rest of your time to pack and prep! Especially if you're moving out of state, this can be a huge weight lifted off your shoulders to help you focus on the rest of the process.
Nail down storage needs:
Will you be putting anything in storage? Storage units are extremely helpful when you're downsizing or if you'll find yourself in between moves.
Staying at a temporary home for a little while? Store your belongings with us!
Need a spot to put out-of-season items so you can focus on what you need now? We've got you covered.
Need some space for items you weren't able to sell? Come on in!
At Space Shop, you can even reserve a storage unit for when you're ready to move so you don't have to wait to know that you're covered.
2-3 weeks out
Start packing! If you have a lot of items or know you'll be busy, you may want to begin even sooner.
Pick up some packing materials such as boxes, tape, and bubble wrap to make things easier on you. We have all of these items in stock, so visit your Space Shop location to make things easier on you!
Begin packing room by room, starting with non-essential items (the items you won't be needing in the next few weeks).
Label, label, label to make moving in a breeze.
A few days to one week out:
Pack up the remaining items. Consider a box or two for essentials and even a "moving kit" full of things you'll need as soon as you get to your new home, such as cleaning supplies, a change of clothes, and some snacks.
Time to clean! Once you've gotten everything out of your home, it's time to clean. It's not a bad idea to call in the professionals here; just make sure you schedule them a few days out so you know you're covered.
The day-of:
Time to move! It can be a long process, but it doesn't have to be miserable. Enjoy the process, have fun, reminisce on your old home, and get excited about your new home!

If you'd like some more tips on moving and packing, check out our blog. If you need some storage help, find your location here.
More From Space Shop Self Storage