Tips for Selling Items Online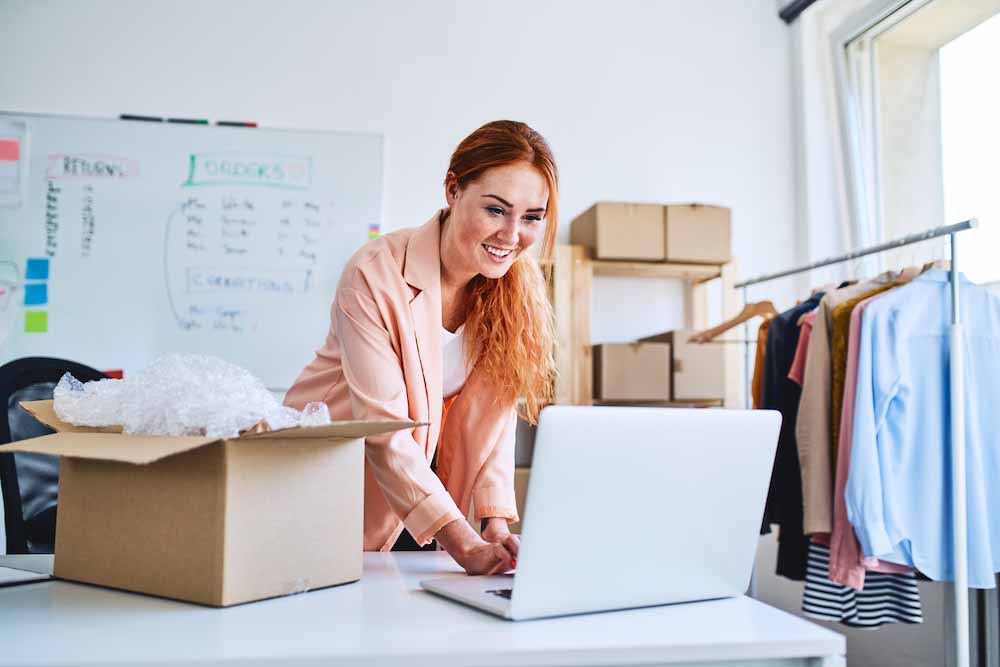 If you've been cleaning and making seasonal transitions recently, you've probably come across plenty of items you no longer use. What if you could make room in your home AND make some money off of them? Especially in the wake of a pandemic, selling your items online is a relatively quick, easy, and safe process that can ultimately make your life a little easier. But if you've never done it before, you may not know where to start. Below are our tips for selling items online.
Make sure your items are worth a sale.
To make sure your items are sellable:
Check for stains, rips, and tears on clothing items
Check for blemishes on furniture
Check that your items are not too outdated
Consider whether you would buy this item
It's tough enough to part with your items, but it can be even tougher to admit that some don't pass the test to be worth a sale. That's okay! You can donate some of your items instead – you'll still clear out some space and you'll even feel good about it.
Choose your platform(s).
If you're willing to ship, then you have more options, including eBay or Etsy. But if you want to keep it local, consider Facebook Marketplace, Craigslist, or even Instagram. If you have more vintage or handmade items, consider Etsy.
Determine the right price.
This may require some research to see what others are charging for similar items. Also take into consideration your item's condition, your location, whether you'll be shipping or offering pick-up, and the fact that people will likely try to negotiate.
Prep the item(s).
Make sure it's in great condition. That means cleaning, repairing, touching up, and sanitizing. At the end of the day, you want to make sure it looks like something you'd want to buy.
Take good photos.
Some tips:
Use a simple backdrop such as a plain wall or a sheet to ensure you're not drawing attention away from the item as it should be the focal point.
Clear away clutter or dirt around the item so potential buyers only notice the item.
Make sure there's good lighting and that all colors show up correctly.
Write a good description.
Be concise and clear rather than punchy. Explain details such as the price, item description, location, shipping/pick-up requirements, and any blemishes or imperfections.
Be professional as you communicate with potential buyers.
Be very clear about your requirements upfront so there's no confusion, and respond quickly to inquiries.
Stay safe.
If you're meeting up with the buyer, consider meeting in a public place to avoid sharing your home address and to keep you both safe.
Selling items online is a great way to make some money and clear out some space. If you need some more space, check out our locations for self storage.
More From Space Shop Self Storage