How to Pack and Move on Short Notice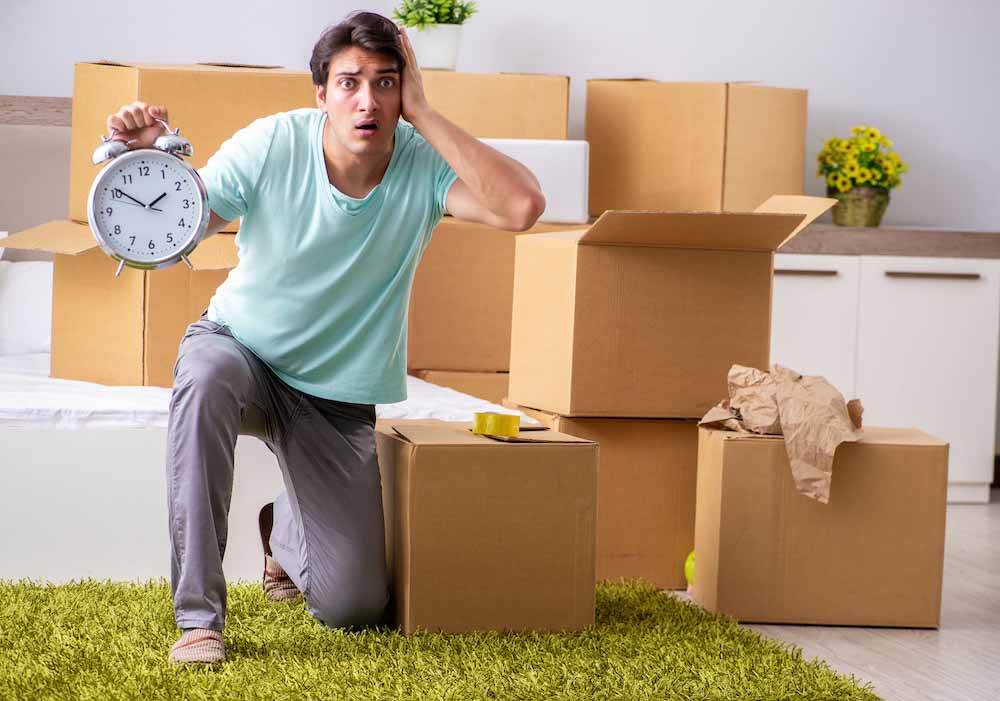 Moving on short notice? Don't worry! No matter what has come up to cause you to need to pack in a pinch, we promise it's possible. Take some time to read through this list of tips then get started!
Tips to pack and move on short notice:
No procrastinating – get started!
It's much easier to plan for a move when you have a few weeks or a month, but if you're moving in a pinch, the best thing you can do is just get started! The earlier you start, the less stress you'll feel. Start by packing up non-essentials into boxes and bags organized by room. Leave the items you'll need for the next few days and wait until it gets closer to pack those.
Make a timeline
A good timeline can help, even if you don't have much time to work with. Start by planning out when you'll need everything packed by, when you'll need your moving helpers to arrive (see below for more on moving helpers), and any other key dates.
Call in for backup
Whether you plan to move on your own, with some friends, or with the help of a moving company, you'll want to plan out the details with at least a few days notice. If you decide to go with a moving company, check out these tips for hiring quality movers.
Label well
It can be tempting to rush through the packing process, but taking a little bit of time to label and organize your items as you pack will save you plenty of time and headaches later. It's best to organize your boxes by room and to list out all the items inside of each box.
Get rid of things you don't need
Now is a great time to purge! Especially with less time to think about your items, you'll be more likely to make quick decisions and get rid of items you haven't worn or used in a while. Take advantage of this time and make your moving load a little lighter.
Hire more help
Sure, you can hire movers for the heavy lifting on the day of your move, but it's also not a bad idea to hire some help for other parts of the move. Consider hiring professional cleaners to clean your current place when you move out to give you some more time, and even consider professional packers to really help you focus on other aspects of moving. Take as much help as you can get.
Stay focused
It can feel overwhelming, especially with little time to pack and move, but with a little planning and a lot of focus, you'll be well on your way to a successful quick move.
If you need any supplies, tips, or even storage space to help you as you move, that's what we're here for. Check out more tips here and browse our storage space locations here.
More From Space Shop Self Storage