Tips for Hiring Quality Movers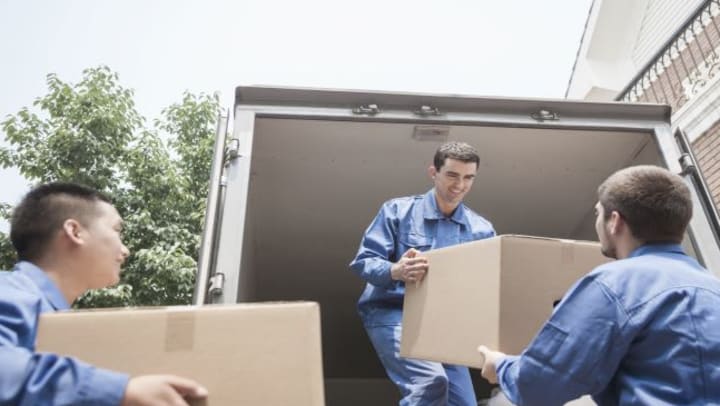 If you're moving any time soon, you're undoubtedly considering using movers. Especially if you have a lot of belongings that you're moving, moving on your own can get tiring and difficult. It's possible, but it's not always ideal.
But how do you know which movers to trust?
Here Are Some Tips To Hire Quality Movers:
1. They're thorough
A reputable moving company will conduct a thorough walk-through of your home to determine what will be moved, the weight of items, and what will be left behind. If they're not asking you thorough questions to get to know your items, you probably don't want to go with them.
2. They don't require a large deposit
Typically, you shouldn't have to pay until your items are delivered. This gives you more control and confidence in the safety of your belongings. If they ask for payment upfront or a large deposit, consider going elsewhere.
3. They have good references
Reach out to friends and family first to see if they have any companies they'd recommend. Always look at online reviews of companies you're considering, and don't hesitate to ask potential companies for their references.
4. They have proof of credibility 
Look for a membership or approved seal from a trade association like the American Moving and Storage Association. If you're moving out of state, look for a U.S. Department of Transportation Federal Motor Carrier Safety Administration number. You can verify their number through the FMCSA's protectyourmove.gov site.
5. They'll let you know about any potential extra fees
Make sure your moving company knows the ins and outs of how they'll be moving your stuff, where they'll be moving it to, and if any circumstances would make moving difficult. Things like lack of stairs, narrow hallways, or even living in apartment buildings can accrue extra fees, so make sure you know exactly how much you'll be paying beforehand.
Need some more help as you're moving? Our locations have moving supplies such as boxes and tape, and we're here to answer any questions you may have about moving. Need some extra storage for items during your move? We've got you covered there as well! Reach out to us or learn more here.
More From Space Shop Self Storage