How to Deal With the Stress of Moving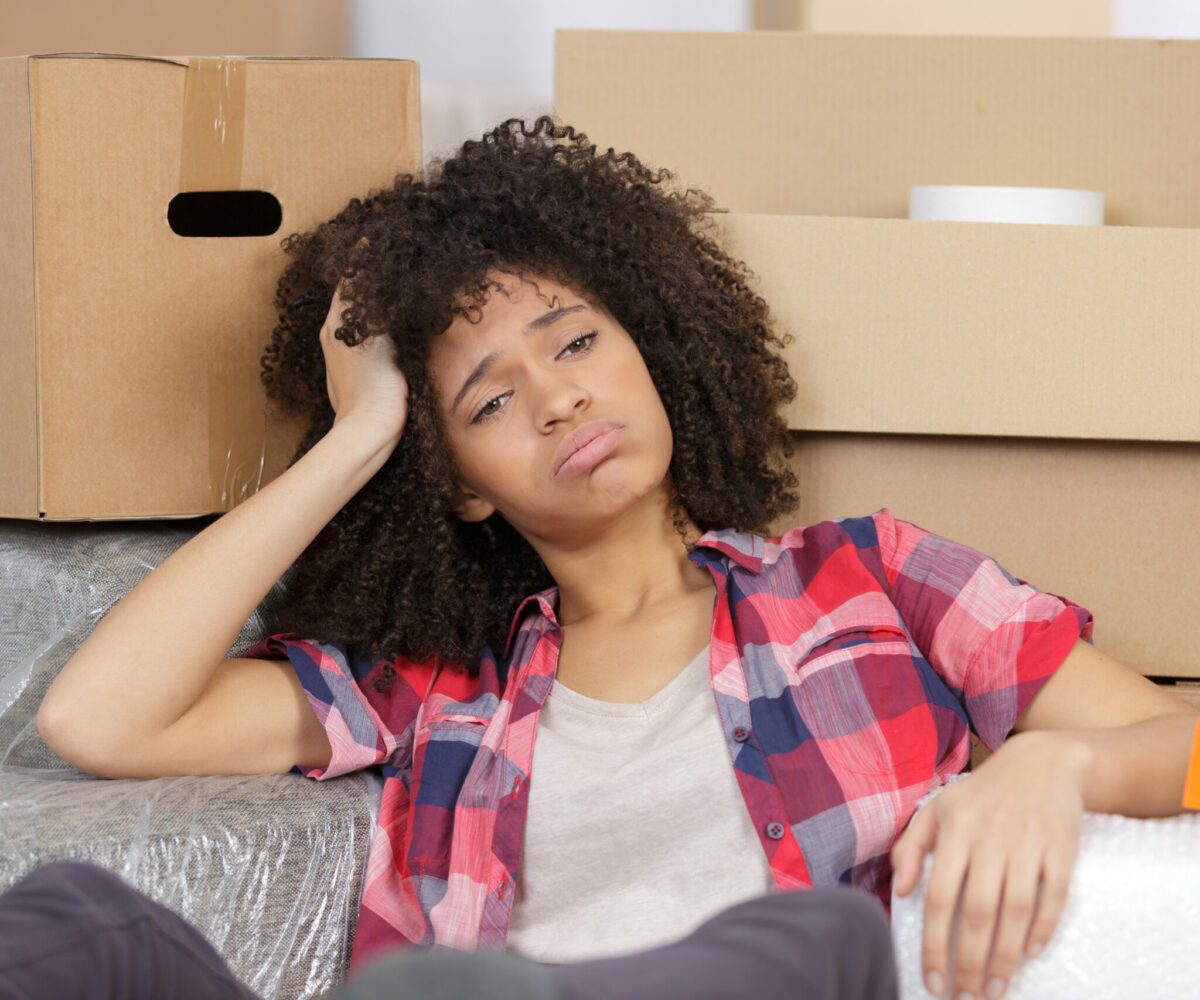 Moving at any time can be stressful, but add on the uncertainties and changes that have come with 2020, and you may be experiencing even more. Before we dive into how to deal with the stress of moving, it's important to talk about the reasons you may feel stress. Identifying these reasons can help you figure out how to manage them more effectively.
Reasons you may feel stress while moving:
Change.
Any type of change can be stressful, but moving to a new home, a new town, or even a new state can bring all new emotions. Even positive changes can be stressful, but some stress is positive. Allow yourself to feel excited about these upcoming changes!
Time.
Perhaps you're feeling overwhelmed by the amount of work you have left to do before your big move. That's okay! Check out this timeline to help you plan and feel more at ease.
Money.
Money can almost always be a source of stress in any situation, but it can be on the forefront of your mind when preparing to move. Taking a long look at your finances, budgeting well, and planning ahead can help with that! Plus, if you need a price-conscious storage solution, we've got you covered. Many of our locations offer deals for the first month or two to help keep you on your feet during your transition. Click here to browse our locations.
How to deal with the stress of moving:
Make a plan!
Create a custom timeline and plan of attack to help yourself feel more in control of everything left to do. You can start with our timeline here and add in items specific to your situation. Identify what still needs to be done before you move, then plan out when to complete each item.
Focus on the positives
Instead of focusing on what's left to do or the unknowns of moving, focus on the exciting aspects! You're about to have the opportunity to explore a new town and make it your home. You'll get to decorate, meet new people, and have a reason to declutter and reorganize.
Start now
Whether you're a few months out or just a few days, start now! Sometimes, just getting started can help alleviate a lot of stress. Take one step today that can help you feel accomplished.
Accept help from others
Trying to handle an entire move on your own can be extremely stressful. Accept help from anyone who asks, and reach out for help when you need more. Make sure you have all of your bases covered: have a moving company or some friends who will help you pack and move (especially larger items), someone who can encourage you to stay positive and organized, and someone you can go to if you need anything last-minute (even if it's lunch while you're busy moving!).
Stay organized
If you stay organized from the very beginning, you'll find yourself experiencing much less stress. Label everything, plan ahead, organize what needs to be packed and when, and create lists. Spending some time upfront will help alleviate stress along the way.
Rest!
From the moment that moving becomes a reality, it's easy to spend all of your time packing, organizing, and cleaning. But make sure you're still taking time to rest and get decent sleep so you can attack your entire move with energy. It may help to keep one room clear of boxes and clutter so you have a spot to rest without being reminded of or overwhelmed with the work left to do.
At Space Shop, we're here to make sure your move is a breeze and that you're set up with everything you need. Browse our blog for more helpful tips and resources, visit our shop for moving supplies, and find your closest location to rent or reserve a storage unit.
More From Space Shop Self Storage