How Self-Storage Can Simplify Your Long Distance Move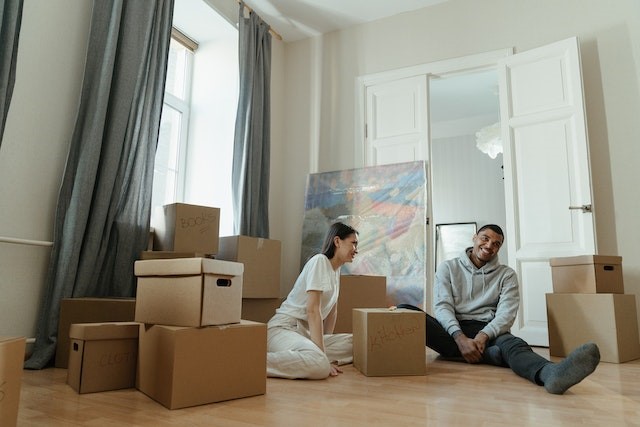 Because of a number of challenges and obstacles that may arise, long-distance moving calls for meticulous preparation. You're undoubtedly thrilled to be embarking on such an adventure, but the prospect of relocating so far away may make you feel a little overwhelmed. After all, you'll have enough on your mind trying to sell your home, pack up your stuff, find a new place to live, transfer your belongings, and become acquainted with your new city without adding the stress of trying to pack and unpack in a single weekend. However, what if we told you that renting self-storage can simplify your long-distance move? Here's how to make your long-distance move easier with the help of self-storage.
Can you simplify your long-distance move with the help of self-storage?
No matter how thrilling the prospect of moving to a new place is, having to go through the moving process can add a lot of stress and ruin your excitement. After all, going through a long-distance move is not easy, even with the most helpful team by your side. It's a long way to go from hiring movers to unpackaging your overnight bag in your lovely new home.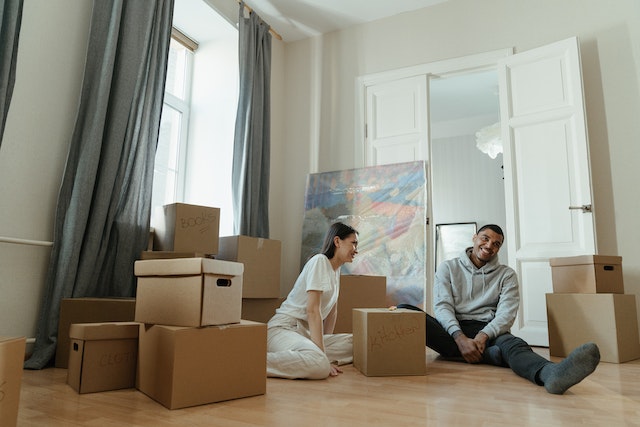 But there is one thing you can do that can make your experience much more straightforward—rent self-storage. A storage unit can provide the extra room you need to get your home and life in order, saving you time, stress, and, trust us, even your sanity. So here are five ways self-storage can simplify your long-distance relocation.
#1 Makes staging your home easier
In case you're moving in a hurry or you simply still didn't have luck with selling your home, renting a storage unit can help you stage your home easier. And it's common knowledge that staged homes sell faster and at a higher price. Therefore, make sure to declutter and pack up all unnecessary items.
But once you've packed up everything in preparation to sell, what do you do with it all? This is where renting storage comes into play. Even if you don't plan on moving them right away, you should get all of your extra stuff packed up and out of the way. It will make your home look neater and more appealing to potential buyers.
#2 It gives you flexibility
Renting a storage unit can even make settling into your new town that much easier. This is especially true if you're one of those people who like to explore the city for a few months before deciding on a neighborhood to call home. But what to do with all of your stuff while you're still settling on a location?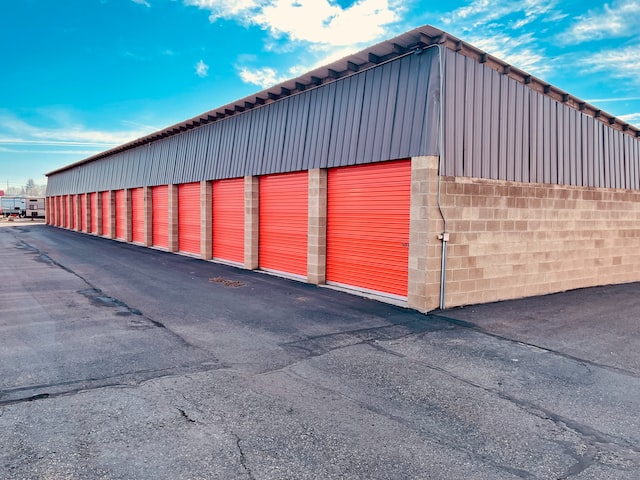 The answer is simple—rent a storage unit and keep your stuff secure while you hunt for a new place to live. This is a great option because you can leave your stuff there for as long as you need. There's no reason to feel rushed into making a housing decision, as renting a storage unit allows you to take your time when house hunting.
#3 Self-storage can simplify your long distance move if you're downsizing
Your long-distance move can become that much more complicated if you are downsizing, too. However, it's not the end of the world because this is yet another case where self-storage can simplify your long-distance move.
Anything from your piano and a second car to your vintage fabric collection will be safe in storage when moving to a smaller home. Perhaps you haven't yet decided whether or not these things will be going to a relative, a friend, or staying with you. Having a storage unit allows you to put off making these choices until later in the moving process.
#4 You can be in control of packing and unpacking
Moving long distances is stressful in and of itself. However, when you hire a professional moving company, you may have the added pressure of having only a few days to pack and unpack your entire home. It's not just a lot of work; it can also be stressful to have your home taken over by cardboard boxes.
Why not rent a storage unit then? It will allow you to take your time packing and unpacking so you can do it when it's the most convenient for you. On the other hand, expert movers from Heart Moving Manhattan argue that this might be an ideal option if you're moving into a home that needs to be painted or renovated in any other way. Your furniture and other belongings will be safe from damage in a storage unit.
#5 You're in charge of your time
The stress of moving can reach a critical mass if your already packed schedule is struggling to accommodate all of life's other obligations. However, when you rent a storage space, you may take things easy and be in control of your own schedule. You can take all the time you need to determine how to handle stuff that doesn't need to go with you, items you want to sell or donate, or even items you just don't want to decide on right now. They will wait for you just as you left them whenever you decide what to do with them.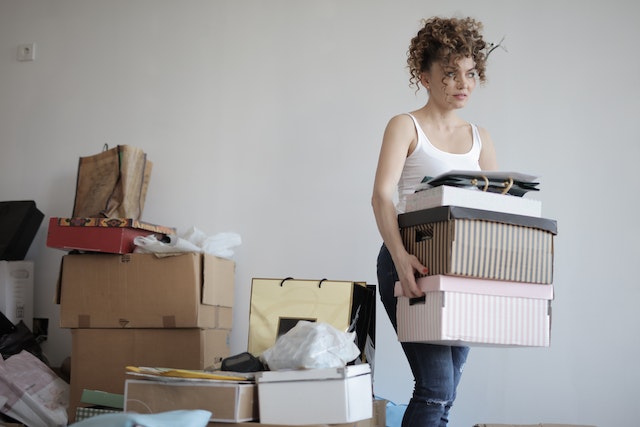 Simplify your long-distance move by renting self-storage!
There are plenty more ways in which self-storage can simplify your long-distance move. However, we hope the ones we've outlined in this article inspired you to reach out to your local storage facility and reserve your unit. We wish you the best of luck with your relocation!
More From Space Shop Self Storage