5 Questions to Ask Yourself Before Downsizing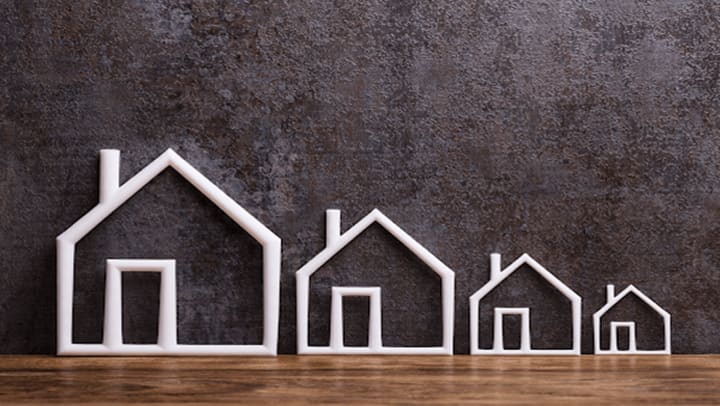 Living in a big home definitely has its perks, especially if you're one to host family get-togethers, or invite every family in the neighborhood over for dinner. After years spent living in your home, and hours upon hours of cleaning it, you may realize that the upkeep of a big house isn't all it's cracked up to be. Or maybe life change has just happened and you're ready for something smaller. If you're thinking about downsizing, consider asking yourself these questions to determine if it's the right time to "rightsize" your home.
How important is outdoor space?
Downsizing your home usually means downsizing your yard space. Really think about how important your outdoor space is to you before making any decisions. If you're someone who really likes to garden, or if you have a couple of dogs who need space to run around, then downsizing might be difficult. But if you're someone who doesn't see a real need for abundant outdoor space, then downsizing shouldn't be an issue. Another thing to consider is searching for a smaller home with a decent-sized yard, which may become difficult depending on your area.
Will a smaller space fit my family's needs?
As the kids get older and start moving out of the house, you might not have a need for all of the extra bedrooms they leave behind. However, if you're planning on having a few kids over the course of the next five years, downsizing might not be what's best for what your family needs.
Am I ready to leave my bubble?
If you've lived in your home for a while, you probably have an emotional connection to the neighborhood you've called yours for so long. Whether you live close to family, or your current neighborhood is full of people you've grown to call your friends, it can be difficult to leave the bubble of safety and familiarity that you've created throughout the years.
Will a smaller home mean a smaller lifestyle?
If you're used to living in a big house, you're probably accustomed to all of the great things that come with having the extra space, like having recreation rooms for your favorite activities or being the host of any and every get-together. Like everything in life, downsizing comes with its pros and cons. Most importantly, though, you need to determine if you're prepared to give up certain aspects of your current lifestyle to adapt to a new, different one.
Do I have somewhere to put all of my stuff?
When you live in a large house, you usually have the space to put your stuff – but with less square footage, you might need somewhere to store everything until you figure out what you can fit in your new space. Who knows, you might even learn to live without the stuff you thought you needed and decide to donate them. It's okay not to make that decision now though. If you're looking for somewhere to store all of your belongings in the meantime, check out our storage locations.
Once you've taken some time to consider if downsizing is right for you, we'd love to help you get started making the big move. Whether you need moving boxes or a place to store some items during the transition, we've got you covered! Contact us here with any questions, or come see us!
More From Space Shop Self Storage