4 Tips for Properly Packing Moving Boxes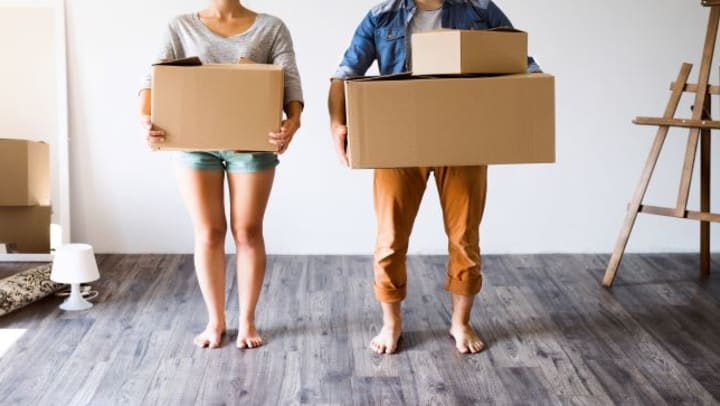 Anyone who has ever gone through a big move knows the pain of packing up moving boxes. It always seems like no matter how hard you try, you can never quite get everything to fit. And even if you do somehow magically manage to perfectly pack a box, the process of moving it from point A to point B can be a real headache. To help make your move go as smoothly as possible, we've put together some helpful tips for properly packing moving boxes.
Use Actual Moving Boxes
Not all boxes are made for moving purposes. While it can be tempting to round up all of your old, used cardboard boxes and put them to use, new, high-quality moving boxes will better protect your valuables from breaking and will save you a headache in the long run.
Keep Similar Items Together
The prep you do while packing plays a huge part in how smoothly the unpacking process will go. Instead of throwing things into random boxes, be intentional with your placement and organization. Try to keep similar items together so you can easily locate everything as you get settled into your new place.
Pack Heavy to Light
This might go without saying, but just as a reminder for you as you pack your boxes, be sure to put your heavier items on the bottom, and then top them off with lightweight or fragile items. The last thing you want is to forget that you put a glass trinket in a box and then throw a heavy paperweight on top of it.
Label Each Box
Taking a few extra seconds to label each box once it's packed will save you hours in the unpacking process. How you decide to label the box is completely up to you. Some people use colored tape to color-code each box by room, others use a marker to label the contents inside of the box. Whichever method you decide, be sure to stay consistent and let your movers know how you have them organized.
Remember, there's no wrong way to pack for a big move. What works for someone else, may not work for you. Find your method and roll with it, and if you need some extra moving boxes, we've got you covered. Stop by one of our locations and pick up your boxes, grab a complimentary cookie (or two) and say hi!
More From Space Shop Self Storage