4 Small Bedroom Storage Ideas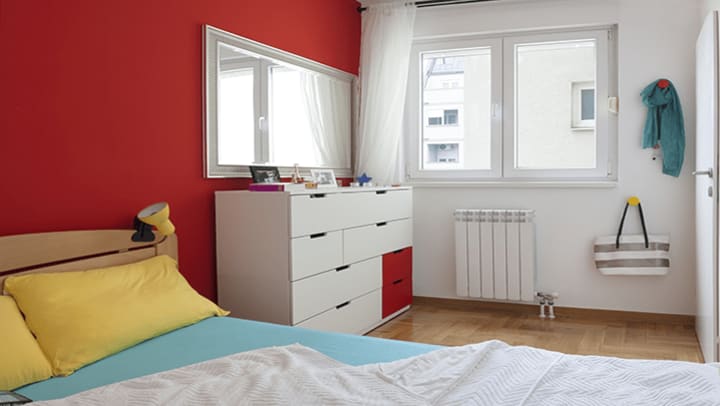 Your bedroom is supposed to be your safe space–somewhere you can go at the end of a long day to unwind and relax. But if you have a small bedroom lacking in storage place, relaxing in a cluttered, congested area can be hard. To help you regain control of your space, try out one of these 4 small bedroom storage ideas.
Maximize the space under your bed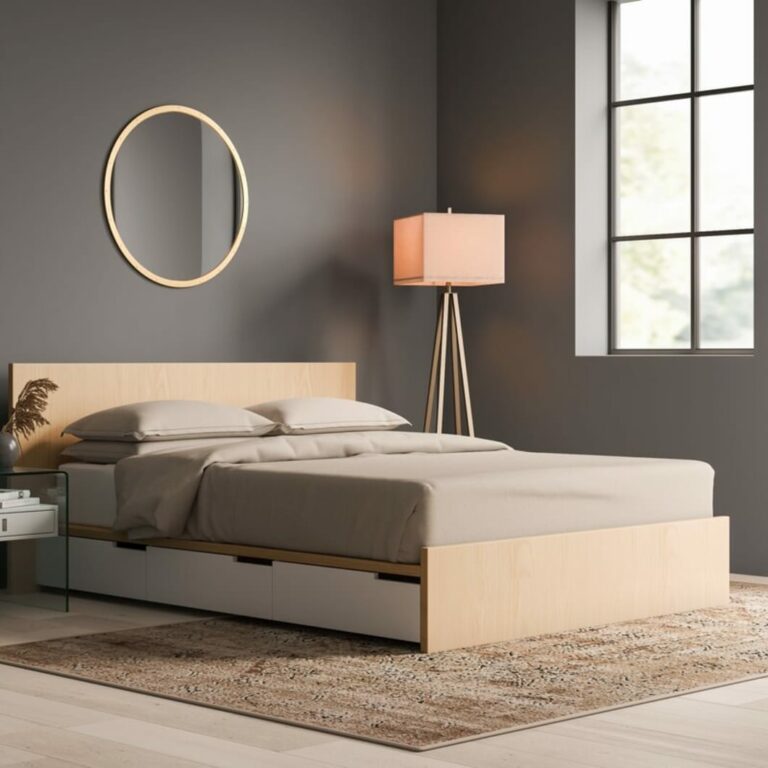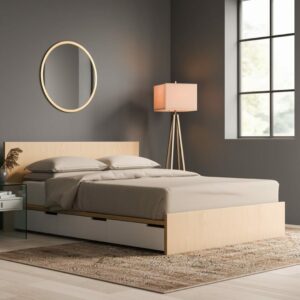 A bed frame with under the bed storage.
One of the most underutilized storage spaces in our rooms is under the bed. We're not talking about shoving every item we own under there hoping no one spots the clutter; we're talking about organized, in-frame shelving. When it comes to adding storage to your sleep space, you have a few options. You can either invest in a new storage bed, DIY your own under-the-bed solution, or buy a few storage containers that are small enough to slide in and out from underneath your bed.
Invest in a clothing rack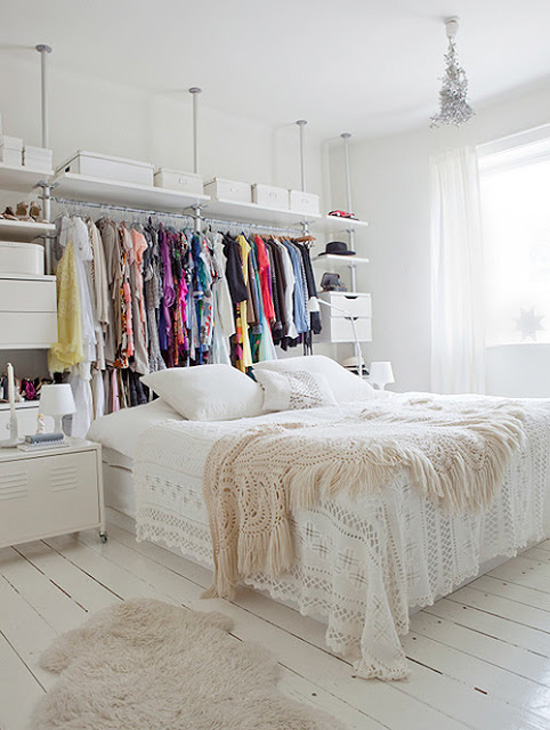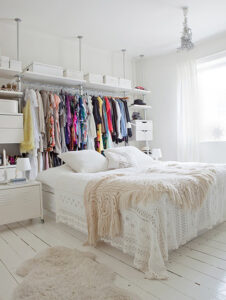 A clothing rack installed at the head of a bed.
If you're seriously short on square footage in the bedroom, it's likely that your closet space is almost non-existent. No need to worry; not only do clothing racks make the perfect storage solution, but they can give your bedroom a little extra character. You can either purchase a normal, metal clothing rack here and dress it up as you like, or you can opt for a little more creative concept by using your clothing rack as a headboard.
Add a few floating shelves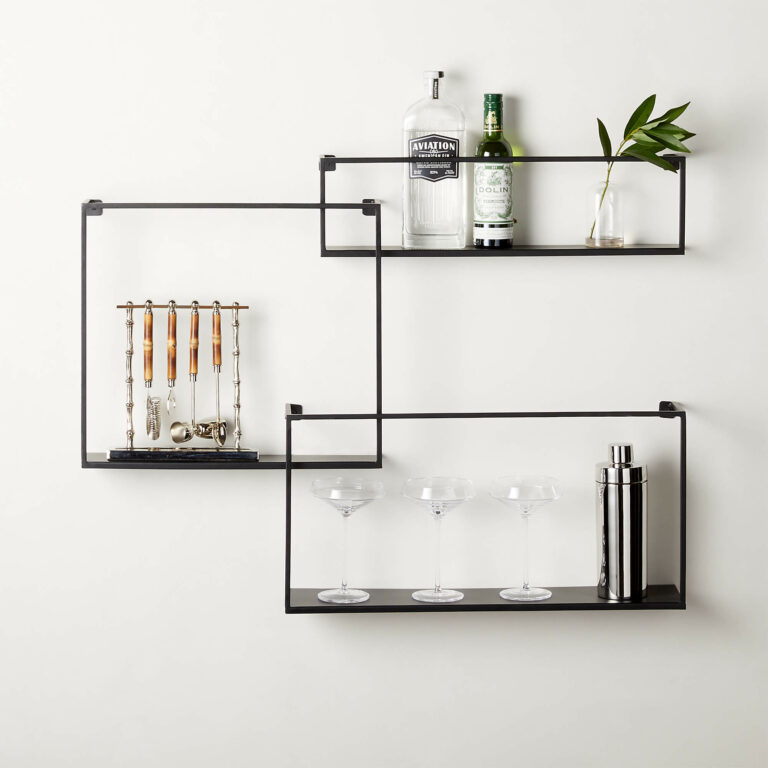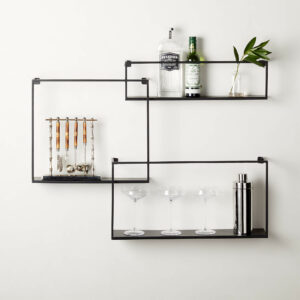 Black floating shelves.
Floating shelves are the latest wave in the interior design world. Not only do they add a decorative touch to any room, but they also help add more storage to your room without taking up floor space. When it comes to saving space in a small room, the more floor space you can leave uncovered, the better.
Install a fold-down desk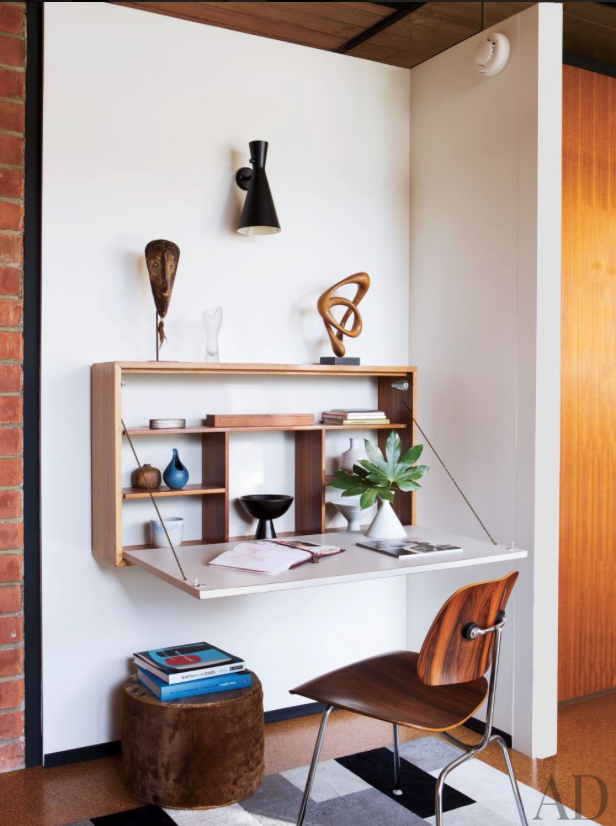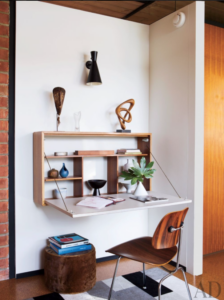 A decorated fold-down desk.
Whether you work from home, or just like a little nook to call your own, a fold-down desk is the perfect way to keep your office supplies stored and hidden while you're not using your desk. If you're a die-hard DIYer, you can find instructions for this project here. If you're not one for cleaning up a DIY mess, you can always buy one here.
If you've tried these small bedroom storage ideas and are still finding yourself longing for more space, consider storing some of your stuff with us at Space Shop Self Storage! All of our locations offer flexible, reliable, and extremely clean storage solutions that are sure to meet all of your space-saving needs. Get in contact with us here.
More From Space Shop Self Storage