4 Awesome DIY Cardboard Box Craft Ideas for Kids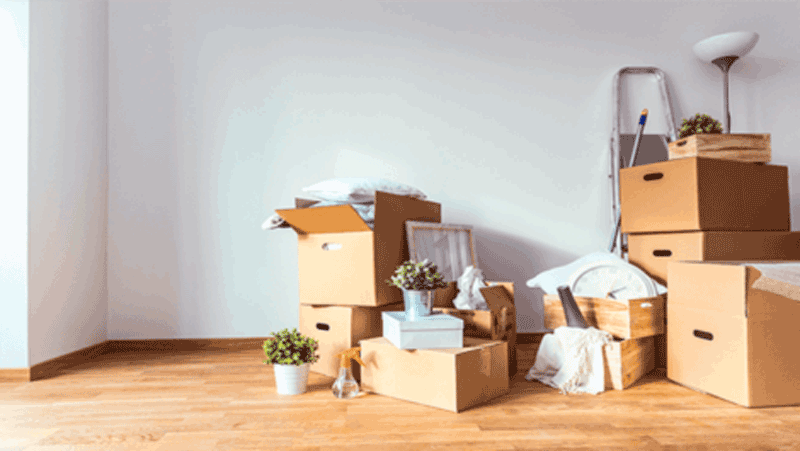 Whether you're moving in or out of a house, you're going to be left with lots of cardboard boxes lying around. Instead of letting all of the boxes pile up inside your garage, check out some of these DIYs that your kids are sure to love!
Box Car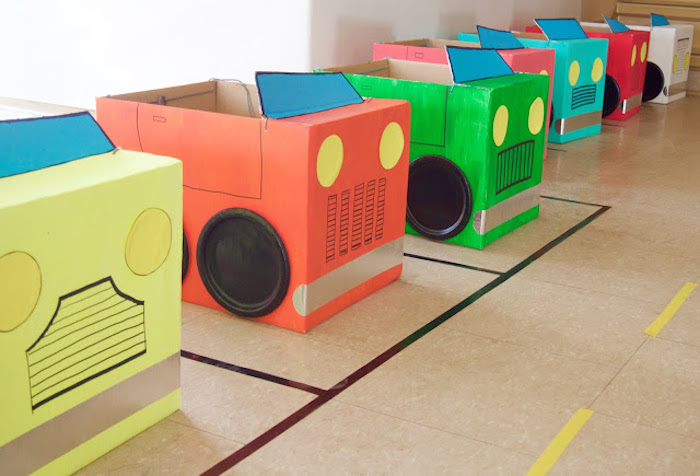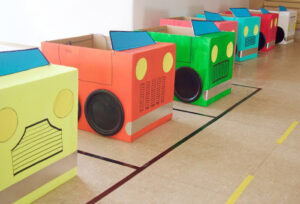 Does your kid have a need for speed? Make a cardboard box car. They're sure to be spending the next couple of hours imagining they're speeding around a race track. Who knows – maybe they're destined to win a future Daytona 500.
Materials:
1 Cardboard Box

4 Paper Plates

2 Plastic Red Cups

Glue

Box Cutter

Packing Tape

Paint (optional)
Elevator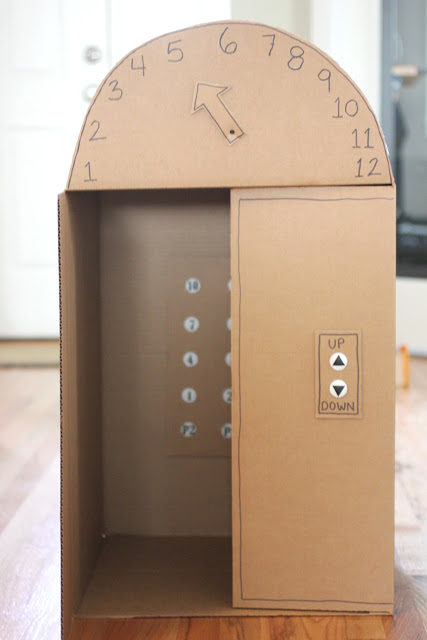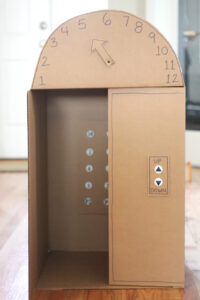 Going up! It's no secret that kids love to press buttons or anything they can get their hands on for that matter. This super simple DIY will keep your kids busy all day long. Let their imagination fly – maybe they're already practicing riding up the elevator to get to their top floor office as the CEO of a major corporation (you can dream, right?).
Check out the tutorial here.
Materials:
1 Cardboard Box

Googly Eyes

Printed Page of Numbers

Glue

1 Tack

Sharpie

Box Cutter
Oven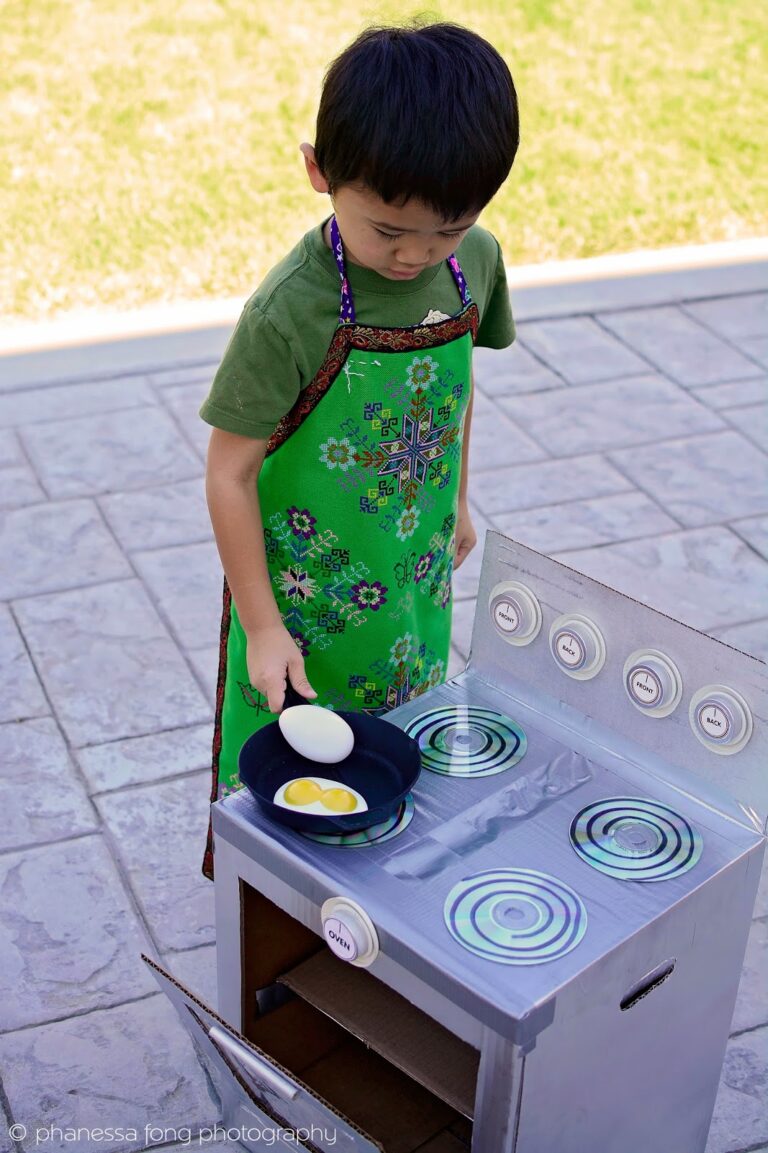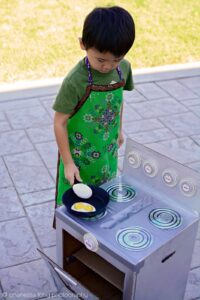 Those plastic toy kitchen sets can get kind of pricey. Making one yourself costs a fraction of the price. Better get them started on getting comfortable in the kitchen. Maybe you'll get lucky and have Gordon Ramsey's prodigy at your hands.
Check out the tutorial here.
Materials:
1 Cardboard box

Scrap Cardboard

Box Cutter

Glue

4 Blank/Old CDs

5 Bottle Caps

5 Condiment Lids

Printable Labels

Sharpie

Spray paint for the oven (color of your choice)

Plastic Sheet Protector

Duct Tape
Washing Machine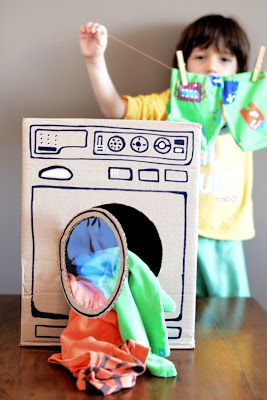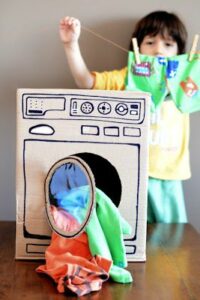 The sooner you get them used to putting their clothes in the washer, the better! This DIY is easy, quick, and doesn't require too many materials. You could even kill two birds with one stone, and put a laundry basket inside of the washer to make an easy way for your kids to remember to put their dirty clothes in the laundry!
Check out the tutorial here.
Materials:
1 Cardboard Box

Glue

Sharpie

Plastic Sheet Protector

Box Cutter
The last thing you want cluttering up your home is cardboard boxes, especially right after a big move! If you find yourself needing some extra storage, we'd love to help you with anything you need. Many of our locations even sell boxes, making Space Shop your one-stop shop for all your moving needs. Find your closest location here.
More From Space Shop Self Storage