3 Summer Storage Solutions for College Students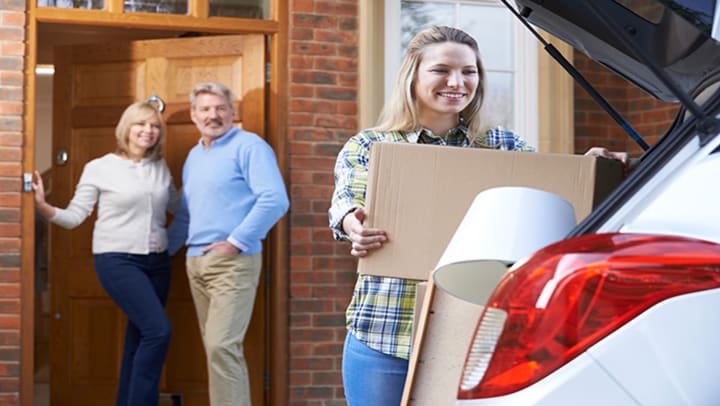 It's about that time for your college kids to return home for the summer. After a long semester spent studying (and maybe neglecting their dorm's hygiene), they're bound to bring home a pile of dirty laundry, a big appetite, and five carloads worth of stuff. While you sure do love that they're finally home, finding a place to put all of their stuff can be tricky. Check out these 3 storage solutions that'll help keep your home clutter-free for the next few months!
Campus Storage
Regardless of whether they go to a huge university or small private college, most college campuses will have some type of summer storage options available. Keep in mind that there will most likely be hundreds of students trying to snatch up a storage spot, so try to only store these bigger items that definitely don't need to make it home for the summer:
Refrigerator

Microwave

Bedding

Mattress pad

Shelving

Boxes of decor
Basement/Garage Storage
Lugging home all of that stuff isn't ideal, but if they can't seem to get a storage space on campus, you can always store their stuff in your basement or garage. The tricky part about storing in these areas of your home is that they're prone to moisture and mold damage. Before you stick them away in a corner, be sure that they are properly packed and sealed. The last thing you want is to have to spend even more money on a new mattress pad – those can get expensive.
Self Storage
The easiest way to solve all of your college storage woes is to use self-storage. This way, you can choose the unit size you need, keep everything safe with climate control, and keep everything close to campus instead of dragging it home for a few months. Plus, if your kid has a friend who needs a storage solution, they can split the cost of the unit. It's a win-win for everyone.
Looking for a storage unit near you that you can trust to take good care of all your belongings? The Space Shop can guarantee that all of your items will stay safe and sound. Plus, you even get your first month of storage for free! Find your nearest Space Shop location here, and stop by to say hi!
More From Space Shop Self Storage