11 Ingenious Storage Hacks for Every Room in Your Home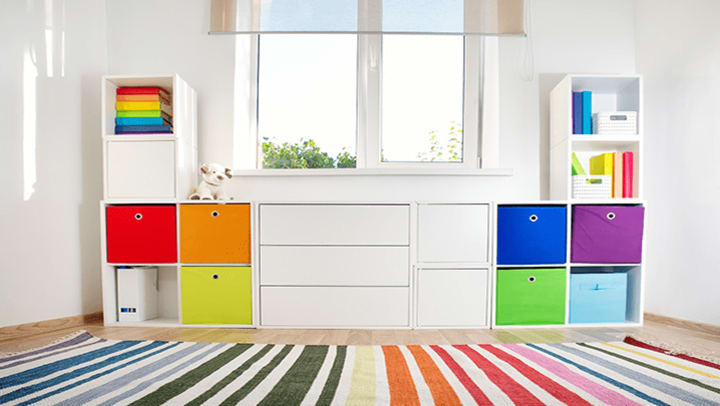 Organization can be tough, especially if you don't have a lot of room to work with in the first place. Instead of stacking your closets and coat rooms with cardboard boxes and overflowing bins, try out some of these innovative storage hacks that are sure to help make your home a little more functional.
Kitchen
Slide-out cabinet racks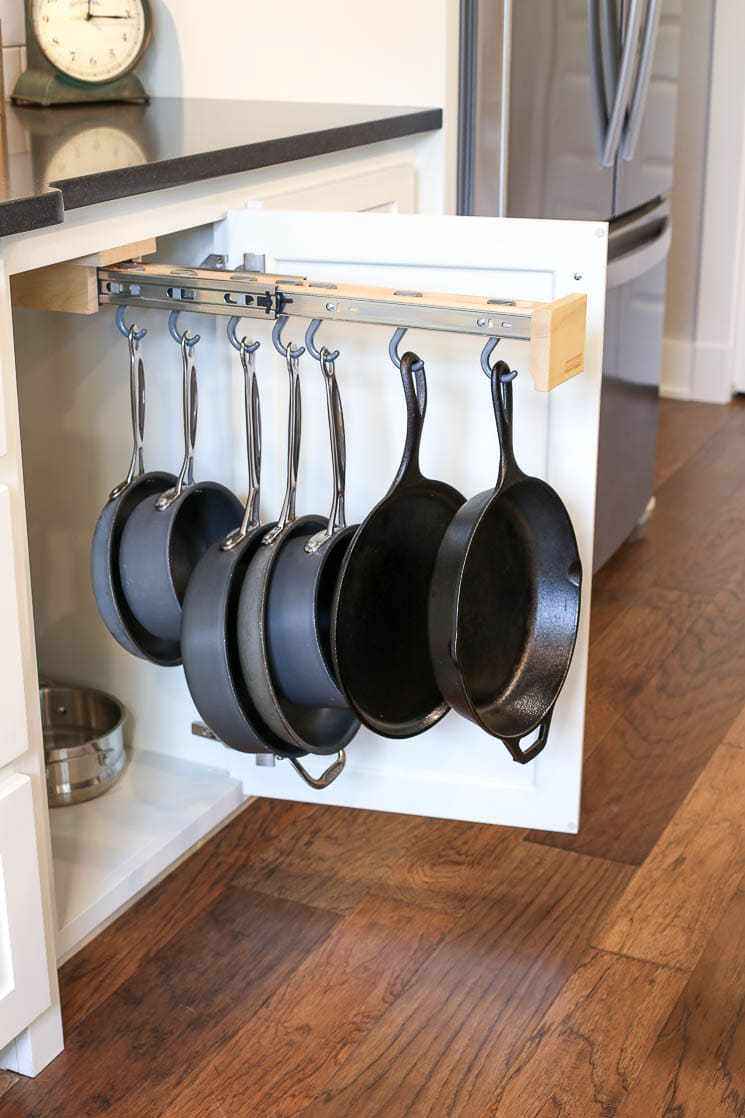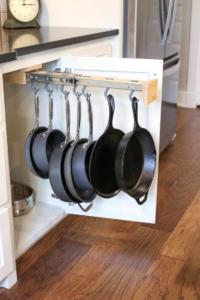 A hanging rack for pots and pans installed into a cabinet.
Nothing is worse than having to dig through a stack of pots and pans for 10 minutes just to find the right size pan. To save yourself from the clanging and banging of the pans, install slide-out racks in a cabinet.
Cabinet drying rack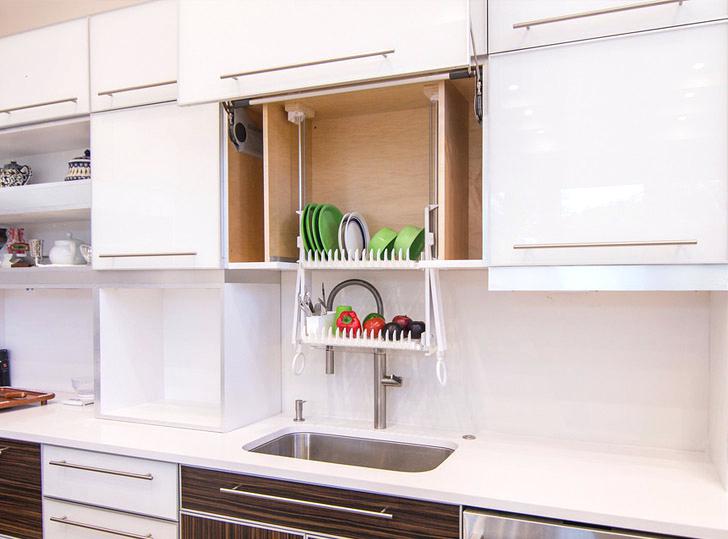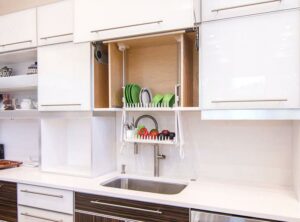 A drying rack installed into a kitchen cabinet.
Washing dishes is a task in itself, but waiting for them to dry before putting them away is the worst. Save yourself some time, and counter space, by installing a drying rack directly above your kitchen sink. As a bonus, it puts breakables out of reach of any little ones you have running around.
Pull-out produce drawer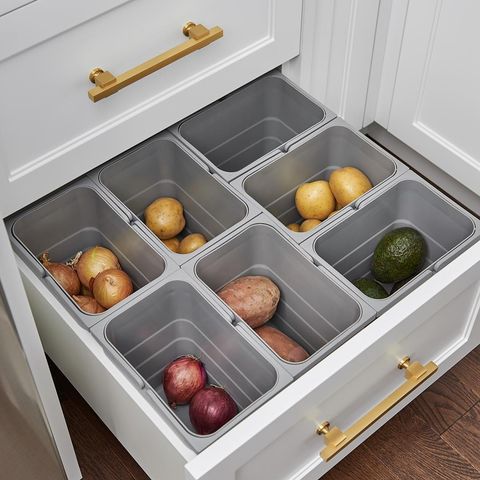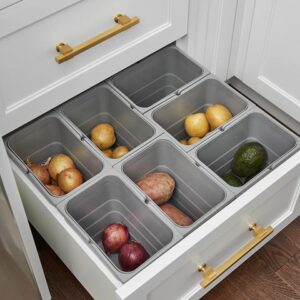 Pull-out produce drawers filled with onions and potatoes.
Everybody knows the struggle of finding the perfect place to put their loaves of bread and root veggies. Do you put them on the counter where mice and bugs could get them? Or shove them in the pantry next to the snacks? Neither, actually. Create basket drawers in a few vacant drawers for the perfect (and cutest) storage space.
Bedroom
Pull-out puppy platform bed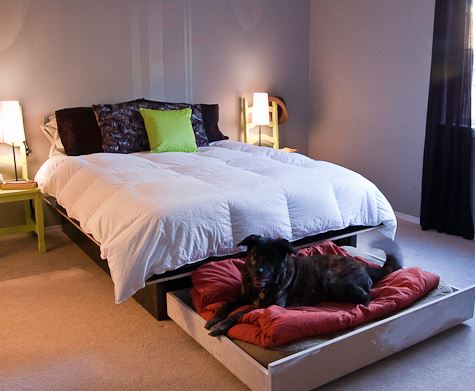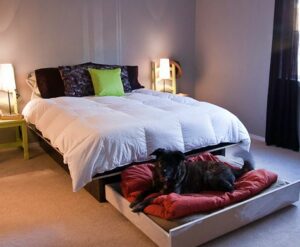 A bed with a pull-out platform dog bed.
A dog is a man's best friend, but when they take up 90% of the bed at night, we start to question if the person who made that saying ever actually slept with their furry friend. Save yourself some serious sleeping and floor space (if they have their own neglected bed) by making a pull-out platform bed.
Shoe ottoman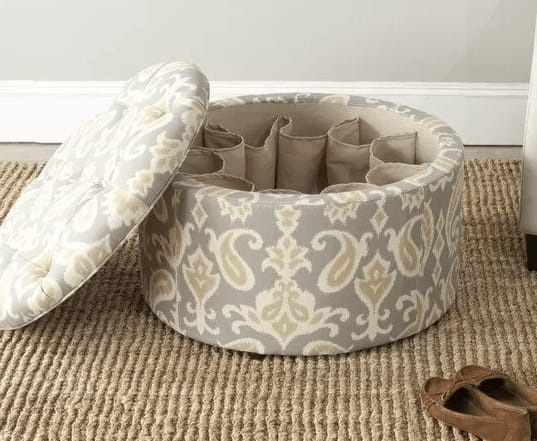 Too many shoes, not enough closet space? No problem – just keep them tucked away in this genius ottoman. The best part about this ottoman is that you'd never guess that there were shoes hiding inside of it. Plus, it'll help keep a little bit of the smell that comes with shoes away from your clothes.
Perimeter bookshelves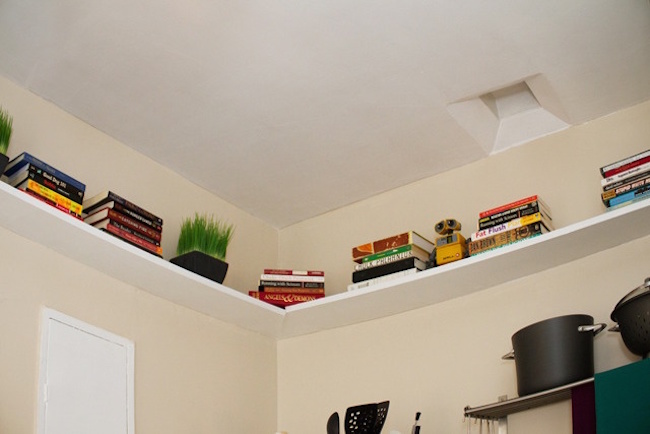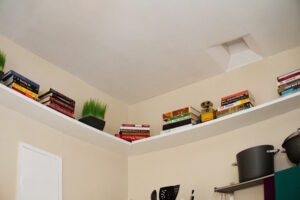 Perimeter bookshelves stacked with books and decorations.
Bookshelves are great, but they can take up a lot of floor space. Instead, install a bookshelf along the perimeter of your bedroom walls. Not only does it save you floor space, but it looks like something straight out of a magazine.
Living room
Houdini TV inside a table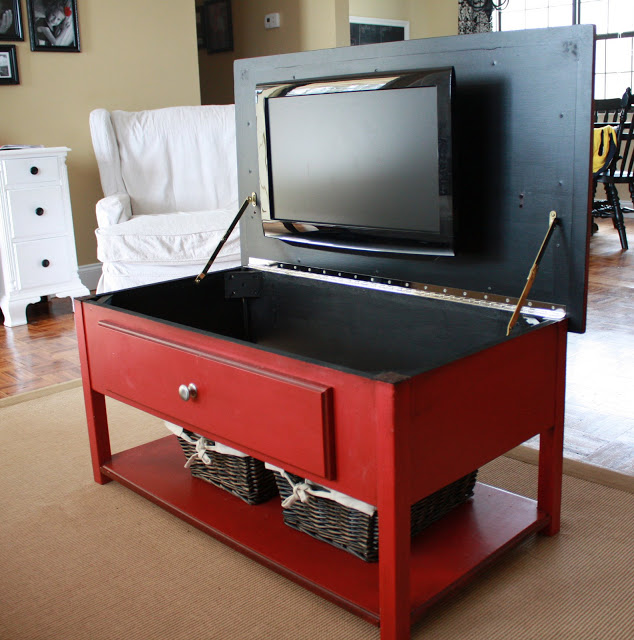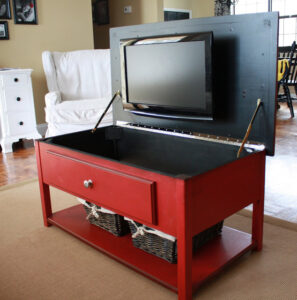 A Houdini TV installed on the inside of a table.
Now you see it, now you don't. A lot of celebrities, like Kanye West and Kim Kardashian, tuck away their TV in elaborate and expensive shelves that come out of their floors. If that's your style, then go for it! If not, this TV bench hack is perfect for you. Plus, it will help keep little hand away from TV cords.
Velcro remote controls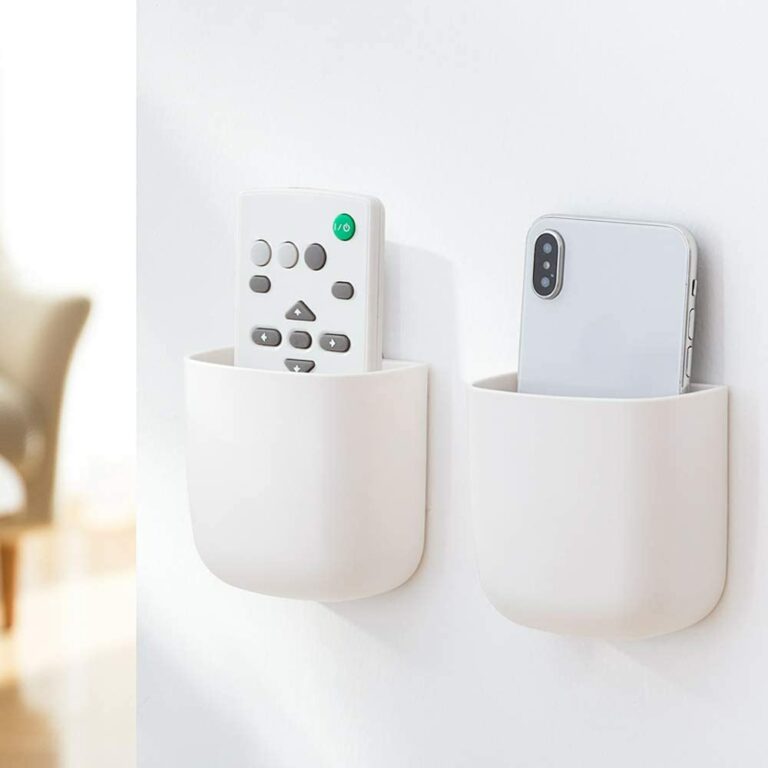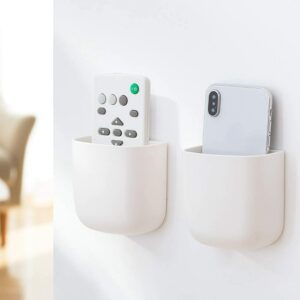 Velcro used to store TV remotes and game controllers.
If you're someone who enjoys their TV and video game time, then this hack is for you. Instead of tossing the remotes on the ground or leaving them on the couch, use velcro to store then on the inside wall of a cabinet.
Bathroom
In-wall toilet accessories cabinet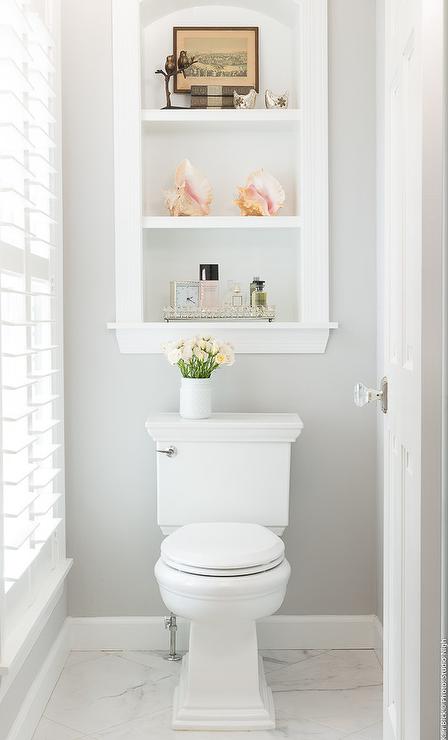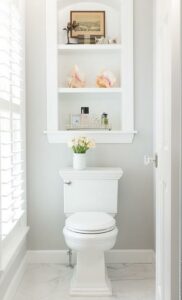 In-wall toilet storage cabinet
Your bathroom is one of the dirtiest places in your home, but did you know it's one of the most unorganized, too? It makes sense since we have everything from hairpins to toilet plungers lying around. To save yourself some space, and to finally find a home for that plunger, install an in-wall cabinet for your toilet necessities.
Skinny shelves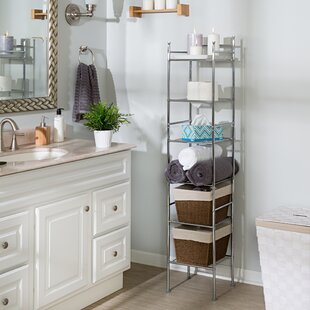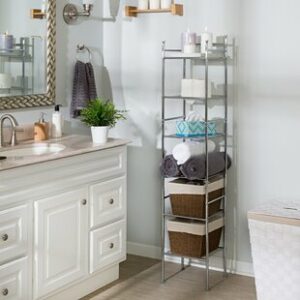 A skinny shelf used to store miscellaneous bathroom items.
Have a little extra wiggle room in between your toilet and wall space? You can buy one of these skinny shelves to give you some extra cabinet space for things like q-tips, blow dryers, and toilet paper. You'll thank us next time you realize there's no more toilet paper on the roll.
Sink shelves
A bathroom sink shelf.
Sinks are incredibly difficult to keep clean, especially when you don't have that much room to work with. To give your sink space a little extra "oomph," use a small shelf to tidy up any rogue razors or soaps that you may have lying around.
If you've tried all of these storage hack sand you still find yourself in need of some extra room, don't worry, we've got you covered! Whether you need to store your items long-term or for a few weeks, we've got a storage solution for you. Find your nearest Space Shop location here, and stop by to say hi!
More From Space Shop Self Storage