Why You Need Climate-Controlled Storage in the Southeast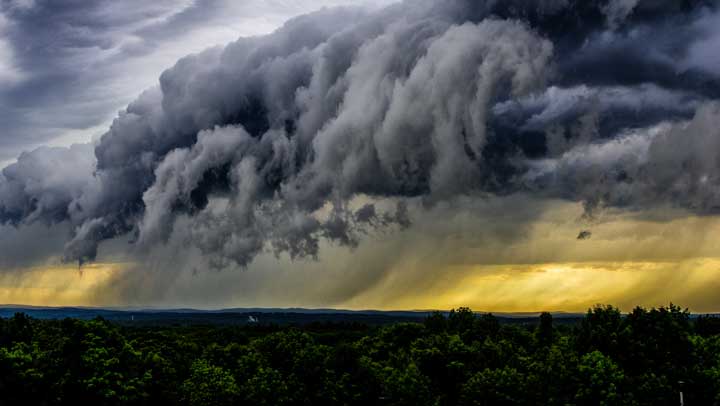 The Importance of Climate-Controlled Storage in the Southeast
Extreme temperatures and excessive humidity are part and parcel of living in the southeast, and two reasons why you need climate-controlled self storage like the units at Space Shop to protect things like electronic devices, documents, photographs, artwork, and wood furniture. If your storage unit experiences a 20˚F degree or greater fluctuation in a 24-hour period on a regular basis, your valuable items are at risk. Keeping your stored belongings in a stable environment ensures that they will emerge from storage in the conditions in which they went in.
Common Damage from Heat & Moisture
Typical types of damage from heat and humidity fluctuations include mold in textiles and items such as mattresses, warping of wooden furniture and frames, cracking of painted surfaces and artwork, and compromised performance of expensive and sensitive electronic equipment. The southeastern United States enjoys lots of sunshine and warm temperatures, which is great for golfing, but potentially disastrous for you fine art collection.
As every southerner or visitor knows, humidity is a major factor in southeastern weather. The relative humidity in the southern states can be in excess of 90%. Corrosion becomes an escalating problem for electronics at around 60% humidity. When connections expand and contract repeatedly, they degrade and wear out at an accelerated rate.
Things to Protect from the Elements
What items are particularly sensitive to soaring and dipping temperatures and environmental moisture? While storage pros may argue that all of your possessions would benefit from climate control, there are some items that warrant extra consideration, including:
Documents
Photographs
Clothing
Mattresses
Artwork
Electronic Devices
Wooden Furniture
There is nothing more disheartening than opening up a box of family photographs that have become stuck together or trying to fit warped drawers back into the credenza you inherited from grandma. Climate-controlled storage prevents such catastrophes.
People-Friendly Storage
An increasingly attractive reason to opt for climate-controlled storage in the southeast is comfort. While a stable environment is good for your belongings, it is also more pleasant for you. As many people utilize self storage to stow things they use regularly, such as bicycles, kayaks, tools, and hobby materials, it makes sense to have storage that doesn't stifle you when you visit.
Climate-controlled self storage is a smart solution to keep precious and valuable items in good condition all year long in the southeast. To learn more about self storage solutions for work and home, talk to the pros at Space Shop Self Storage.
More From Space Shop Self Storage