Where to Hide Presents this Holiday Season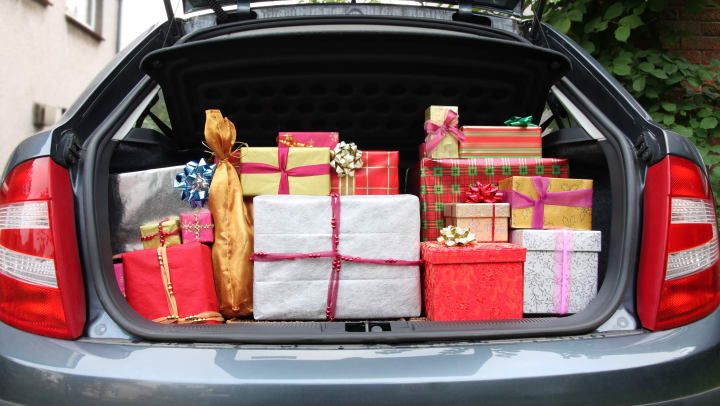 You've found the perfect gift, fought through the crowds to purchase it, and brought it home, only to have your child find it early in your not-so-secret hiding place: your closet. Not this year. Find a better hiding place for your holiday gifts and avoid present spoilers.
Attic/Basement
Attics and basements are classic places to hide things, and for good reason. They're dark, they're slightly creepy, and you probably don't spend much time there in the first place. This makes them a great place to store holiday gifts for a short while. Just be careful not to keep temperature-sensitive items like electronics in an uninsulated attic or basement; they can be damaged by changes in temperature or humidity.
Kitchen Cupboards
Your kitchen cupboards are a great place to keep smaller gifts and stocking stuffers. Hide items on tall shelves behind boxes of pasta or cans of soup. If you want to really be sneaky, store a gift in a large soup pot and put the lid on top. Just make sure you hide presents in pots and pans you're not planning to use for a few weeks!
Your Trunk
If you don't want your kids catching you hauling in presents from your shopping trip, just keep the bags in your trunk. This won't work so well with an SUV or a hatchback, but your trunk can be a great place to keep gifts out of the way and far from curious children. You can even turn a corner of your garage into a gift wrapping station. That way, there's no chance anyone in your home will get a look at your unwrapped gifts.
Your Friend's House
If you're confident your kids will find their gifts no matter where you hide them in the house, try swapping with a friend. You keep their family's gifts at your house, and you hide your family's presents at theirs. This arrangement is also a great excuse to get together and wrap all your presents at once – perhaps with a festive holiday cocktail!
Suitcases
As long as you're not planning to travel for the holidays, your extra suitcases are the perfect place to hide presents. Suitcases are also great for storing larger items and toys. Just make sure you put them back exactly the way they were – you don't want to draw any suspicion!
Storage Unit
The best hiding place of all? Your Space Shop storage unit, of course. There's really no better place to keep holiday gifts away from prying eyes, and with Space Shop's many convenient locations, you won't even have to go out of your way. Simply stop by your storage unit when you're done with your holiday shopping, and your gifts will stay a secret until Christmas morning.
More From Space Shop Self Storage