Where to Donate Gently Used Items in Atlanta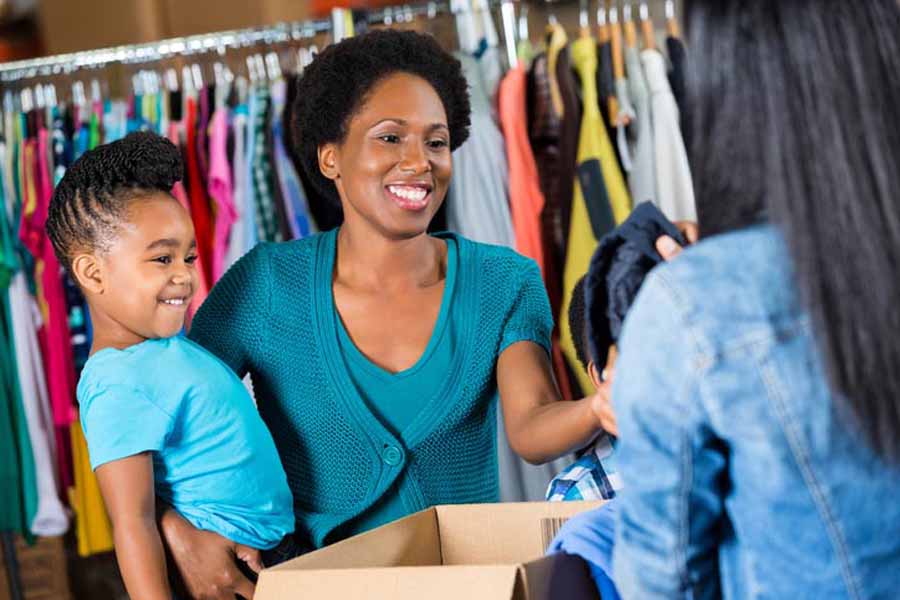 With the holiday season quickly approaching, you can make a difference in the lives of many Atlanta families and individuals. Donating gently used items allows parents to give their children presents during the holidays and also helps them stay warm during inclement weather. At Space Shop Self Storage, we're proud to support our local community and encourage you to help by donating gently used items in Atlanta.
In the fight to end homelessness, the Atlanta Mission provides emergency shelter, rehabilitation and recovery services, vocational training, and transitional housing for the homeless population in Atlanta. They serve more than 1,000 homeless men, women, and children daily. Your gently used items, from clothing to clocks to your old car can be donated to help local families in need. Additional items that can be donated to help the homeless population in Atlanta include:
Strollers for infants and toddlers
Underwear and bras
White and black button down shirts (for those seeking employment)
Purses
Sheets and comforters
Art supplies
Work boots
Bath towels and washcloths
Atlanta Mission
Administrative Offices
2353 Bolton Rd. NW
Atlanta, GA 30318
404-350-1301
Dress for Success strives to empower women to achieve economic independence by providing a network of support, professional attire, and development tools to help women thrive in live and in work. Dress for Success accepts gently used, nearly new professional attire at their facility on Mondays and Fridays from 9:30 AM – 2:30 PM. They accept seasonal, interview-appropriate clothing that is in style, ready to wear, and on hangers. If you have professional suits, closed-toed shoes, professional handbags, new bras, hosiery, and professional jewelry, you can help make a difference in the lives of women looking to achieve financial independence.
Dress for Success Atlanta
763 Trabert Avenue NW, Suite B
Atlanta, GA 30318
Donation Hours: Mondays and Friday 9:30am-2:30pm
Over the last 40 years, Covenant House Georgia has grown from a single apartment unit into an international authority on the issues surrounding homeless youth. They are committed to serving the youth of the community through a range of programs. Your donation of gently used items can make a difference in the lives of Atlanta's youth. Covenant House Georgia opens their doors to all youth. Covenant House Georgia seeks donations including:
Men's/women's NEW underwear (all sizes)
T-shirts (new or used)
NEW socks
Deodorant
Travel-sized shampoo and conditioner
Body wash
Toothpaste and toothbrush
NEW Bath towels and washcloths
Ziploc bags (all sizes)
NEW Headphones
NEW Pillowcases
Couches
Dressers
Dining Room Table Set
Bedframe and Headboard
Interested in donating gently used items to Covenant House Georgia? Before making a donation, they ask that you make an appointment with Bria Johnson, who can be reached at bjohnson@covenanthouse.org or 470-440-4484. Donations are accepted Monday through Friday from 9:30 AM – 4:30 PM.
 Make a Difference in Atlanta
With the upcoming winter and holiday seasons approaching, now is a great time to donate gently used items to Atlanta families in need. Your donation could help someone get a new job in order to provide for their family. It could keep children warm at night. It could allow them to sleep on a bed with sheets and a comforter. Visit your Atlanta self storage unit, dig through your closets and find those gently used items you're willing to part with to create a greater good for Atlanta families this holiday season.
More From Space Shop Self Storage