The Top 9 Most Popular Home Design Trends for 2022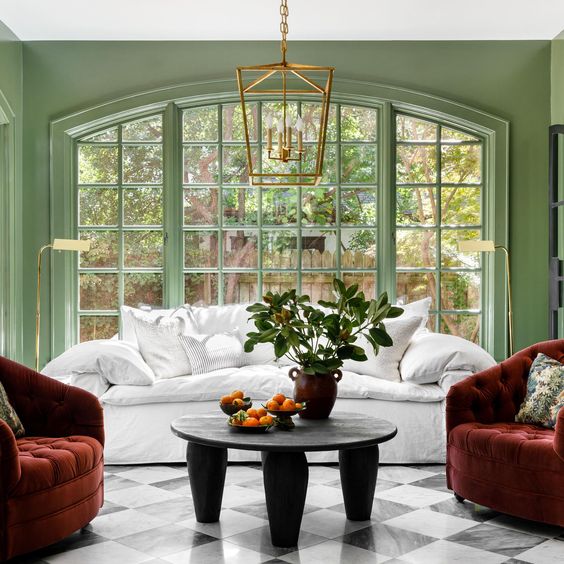 Now that you've rung in the new year and are ready to tackle 2022 head-on, it's the perfect time to start thinking about making changes to your home's interior. Whether you've recently bought a house or feel like the one you've owned for years needs some sprucing up, check out these nine current home interior trends that are growing in popularity! If you're ready to go out with the old and in with the new, consider trying some of these top-rated trends known for increasing property value while creating welcoming and sophisticated living spaces.
#1. The Bolder and Brighter, The Better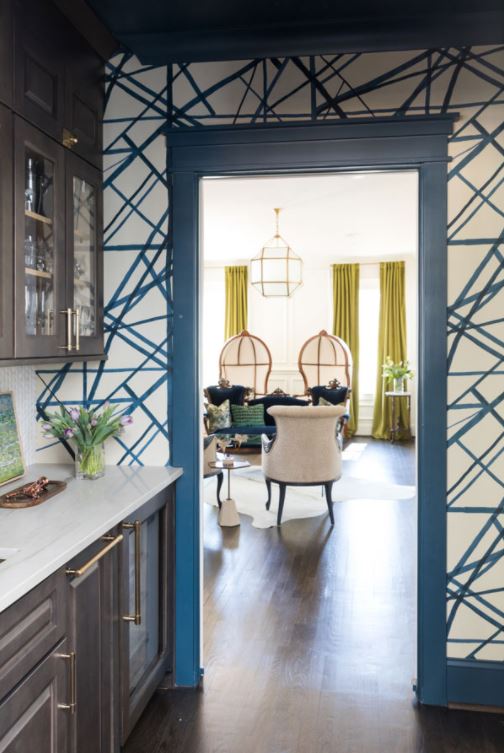 In previous years, solid colors and basic shades, including neutral gray, white, and even beige, were popular choices for walls of living rooms, bedrooms, and even bathrooms, but times are quickly changing. In 2022, more people are going for that bolder, brighter look for different rooms in the home. Bright colors capture attention and stand out, quickly boosting your mood and lifting the spirits of anyone who enters your property. So, which shades are your best bet? Well, you've got plenty of choices, such as hot pink, bright orange, magenta, and even assorted shades of yellow. But, if you're still unsure which bold and bright colors will suit different rooms best, use the psychology of color to help you with such a decision!
#2. An Antique Touch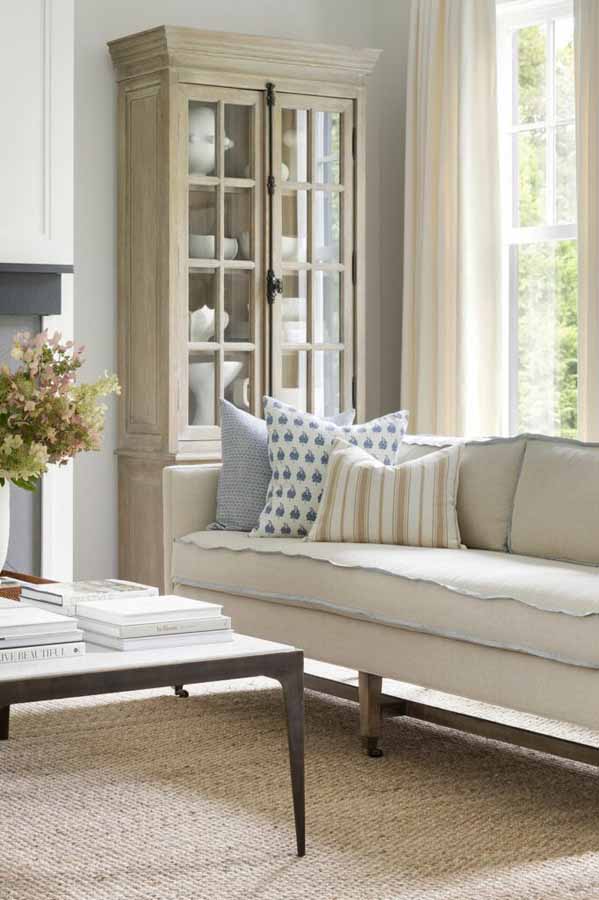 Is it true that vintage pieces are making a comeback? It sure seems that way. More people are placing a few antique fixtures here and there to add a special touch to their properties. Something about these old-fashioned pieces screams elegance and sophistication, and these items pair well with those brighter, bolder shades that more people are using in common areas of the home, such as the living room and kitchen. It's the perfect time to make a trip to a few local thrift stores to see what types of antique items you might find, such as intricate desk lamps, table clocks, chandeliers, and more. You might even have a few family heirlooms worth pulling out and finding a place for in different spots.
#3. A Hint of Wallpaper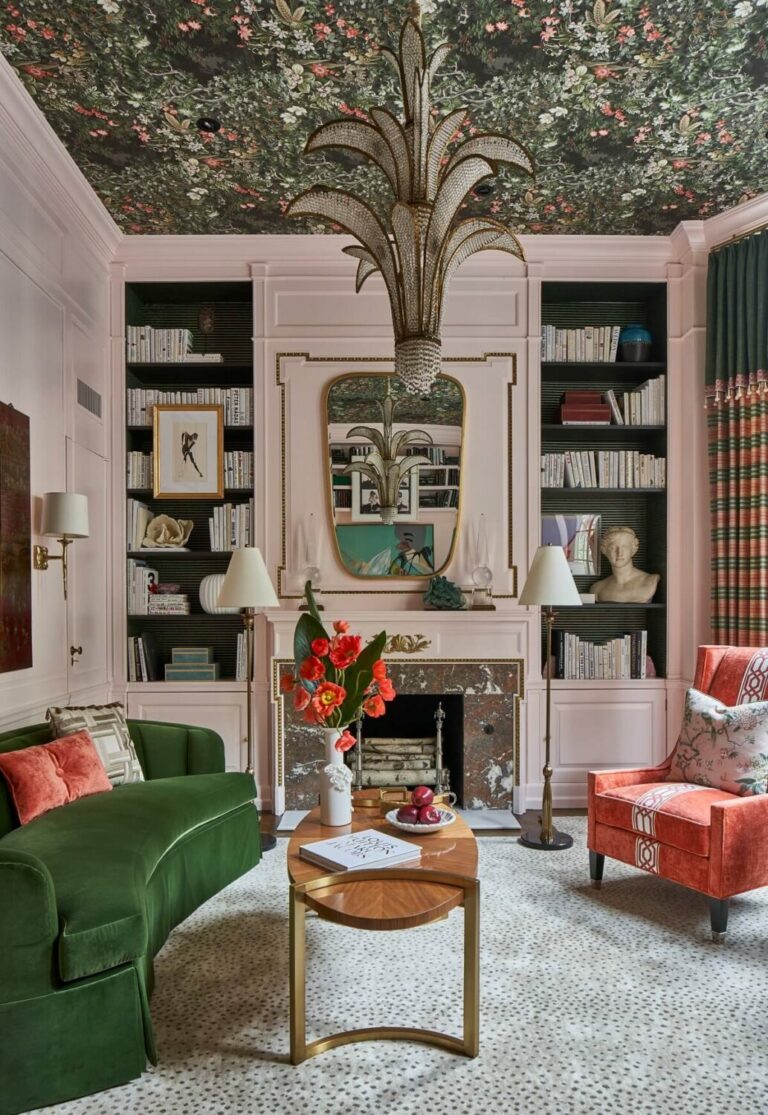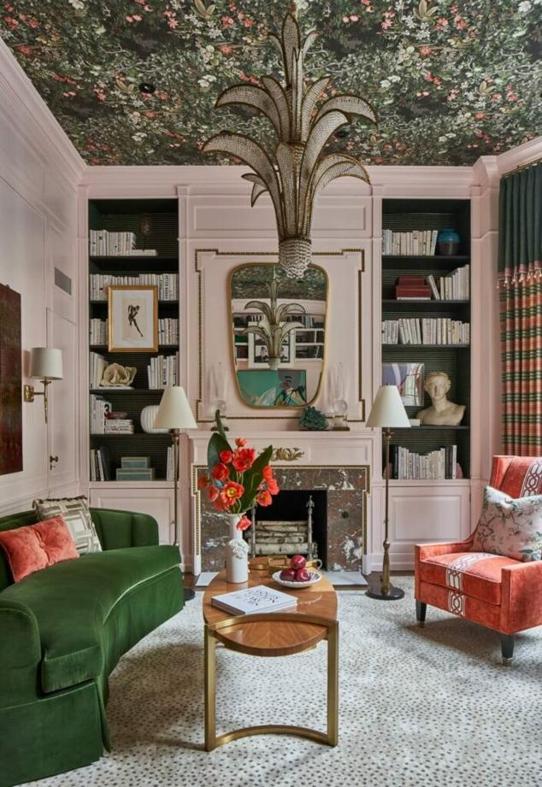 You're probably wondering why in the world wallpaper is making a comeback, but it's nothing like what your parents or grandparents had on the walls of their homes in the 80s and 90s! Although it's been slowly creeping its way back onto the trending list for quite some time, 2022 is the year of wallpaper, with many people using it to add special non-permanent touches to their properties. So, if you don't own your home and you're renting your place, wallpaper is an excellent way to customize your personal living space without the paint. And, even if you do have your own home, you can still enjoy adding unique designs and pops of colors to your bedroom, living room, dining room, and more with the thousands of beautiful wallpaper options available.
#4. Less Basic, More Patterns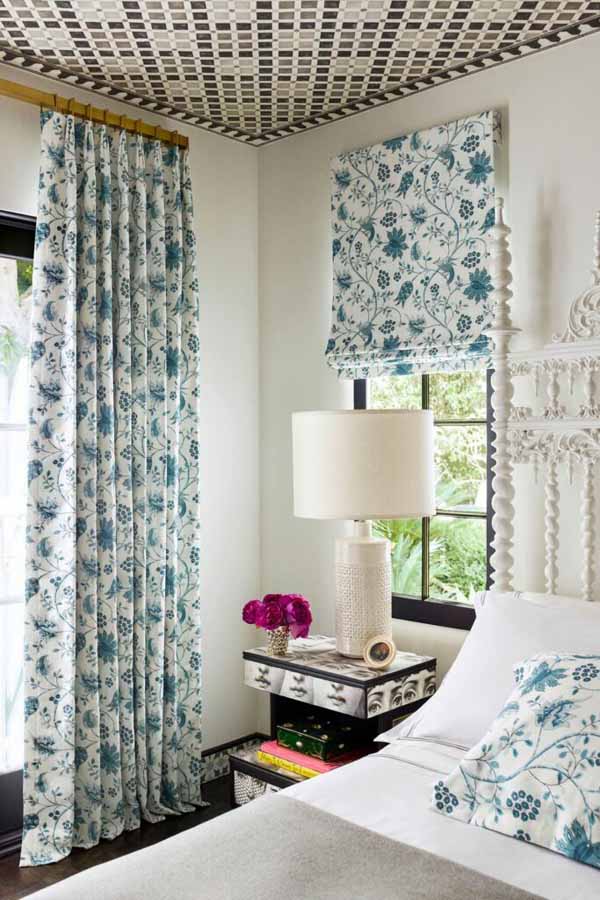 While most of us spent the last few years keeping it simple with a slightly dull and basic style, patterns are becoming a much bigger deal than they were before. And, not just those basic patterns, such as stripes and dots, but unique, intricate designs that would make someone say, "Wow, what is this and why does it look so good?" The stylish contemporary patterns include all kinds of geometrical shapes and designs that are perfect to use when adding a nice touch to each room. For example, you can use patterns on an accent wall to enhance the overall look and feel of a living room or any other room around you.
#5. Rich Chocolate Hues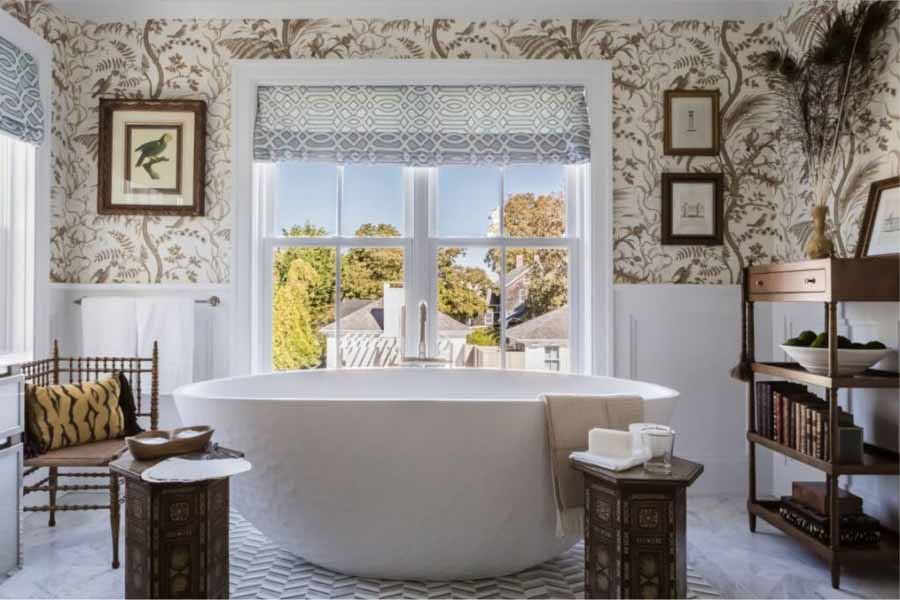 Just a few years ago, most people wouldn't even think about throwing a shade of brown on the walls of their home, but things have changed since then! Instead, more people use rich chocolate shades, like the kinds you'd see in a box of chocolates, in different parts of the home, especially in the living room, dining room, and bedroom. So, which chocolate shades are best to choose? Deep reddish-brown, hot brown mocha, chocolate sundae, and brown sugar are great options. If you're not so sure, give it a try on one section of the wall to witness the warmth it brings to the room before you go any further.
#6. Inspired by Nature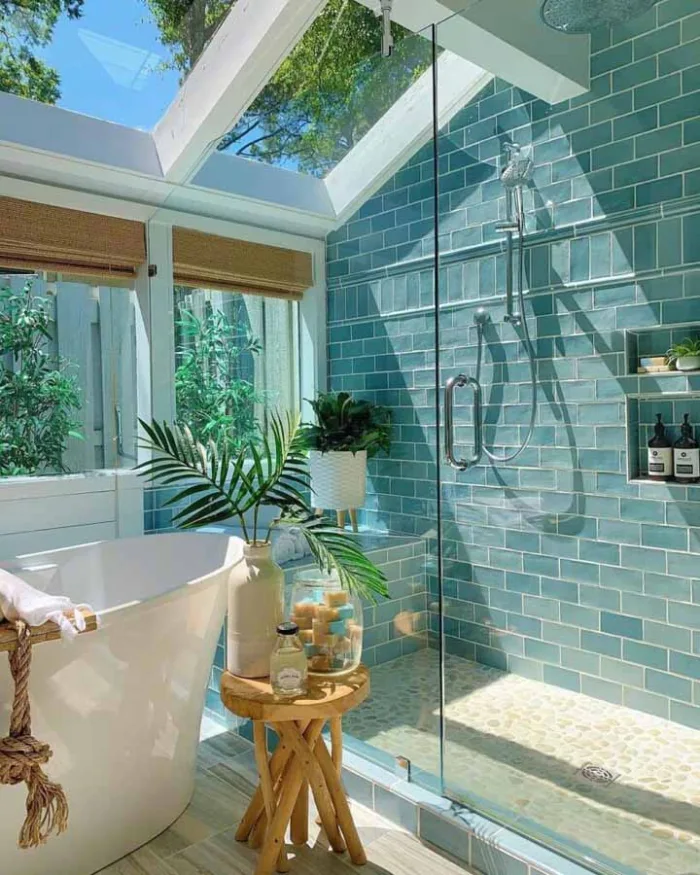 Nature lovers have something to look forward to this year because 2022 is the year of nature-inspired interior design. Not only is it an excellent time to start buying and hanging up those beautiful indoor plants for decorative purposes and improved air quality, but it's also good to use paint shades that will remind you of nature. Some of these nature-inspired shades include brown, green, yellow, and even orange variations that pair perfectly together!
#7. Matte Black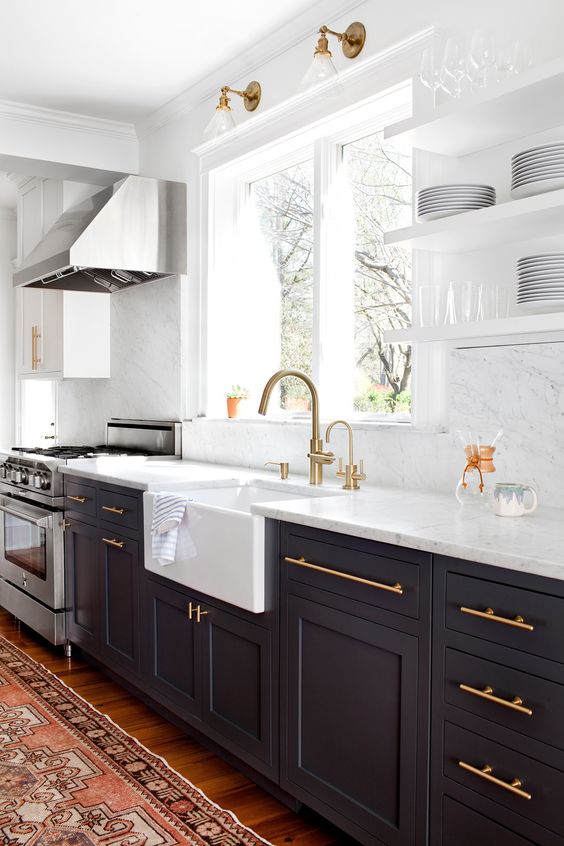 When most people think about the color black, they think of its darkness and assume that it'll create a bit of a gloomy look inside the home, but if you pair it with the right colors, it does the opposite. As a result, matte black accents have become increasingly common. Whether it's your kitchen cabinets, the hood above your oven, or even a beautiful couch situated in your living room, the matte black color adds that extra appeal and matches perfectly with thousands of different colors, meaning you can't go wrong with it!
#8. Goodbye Straight, Hello Curvy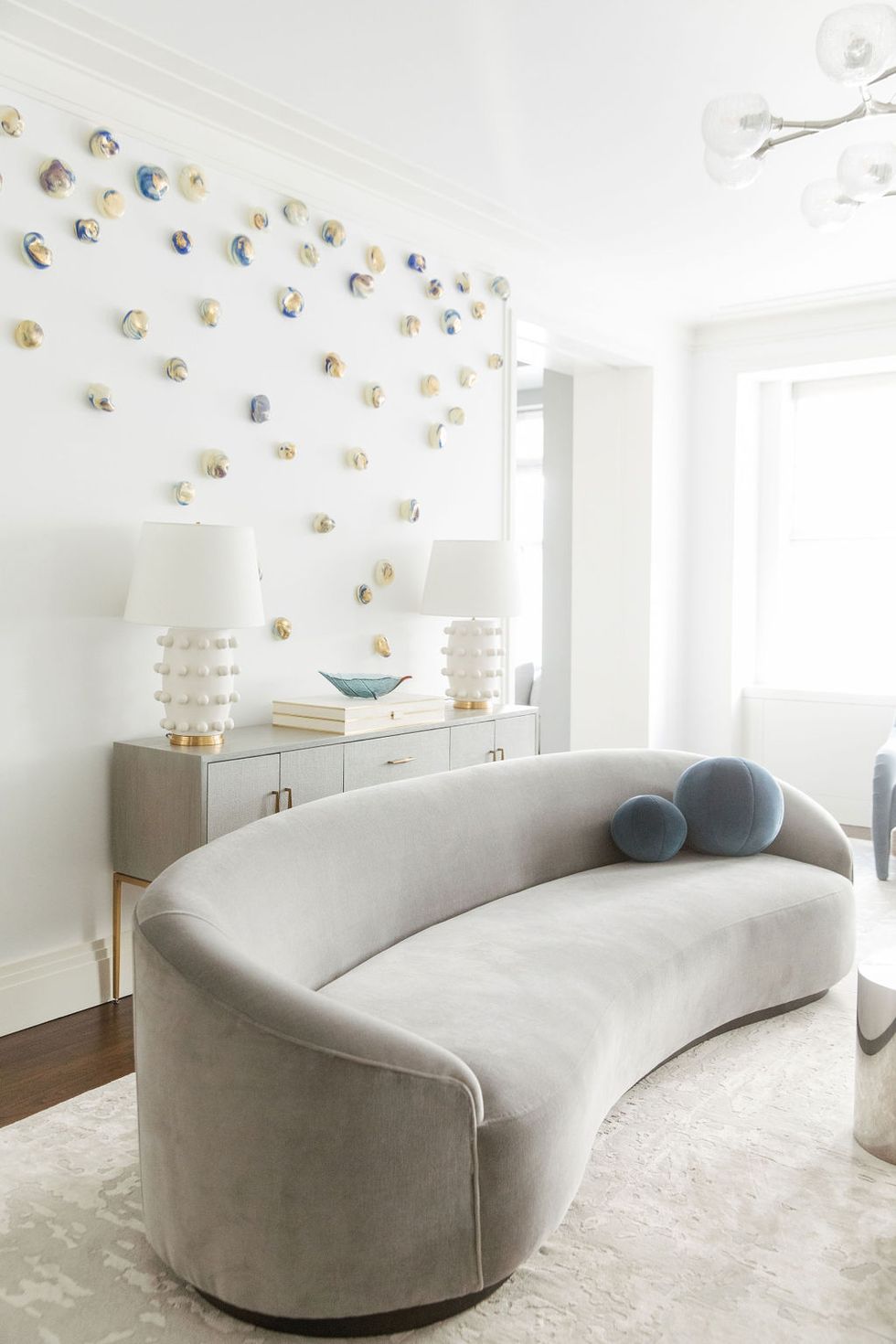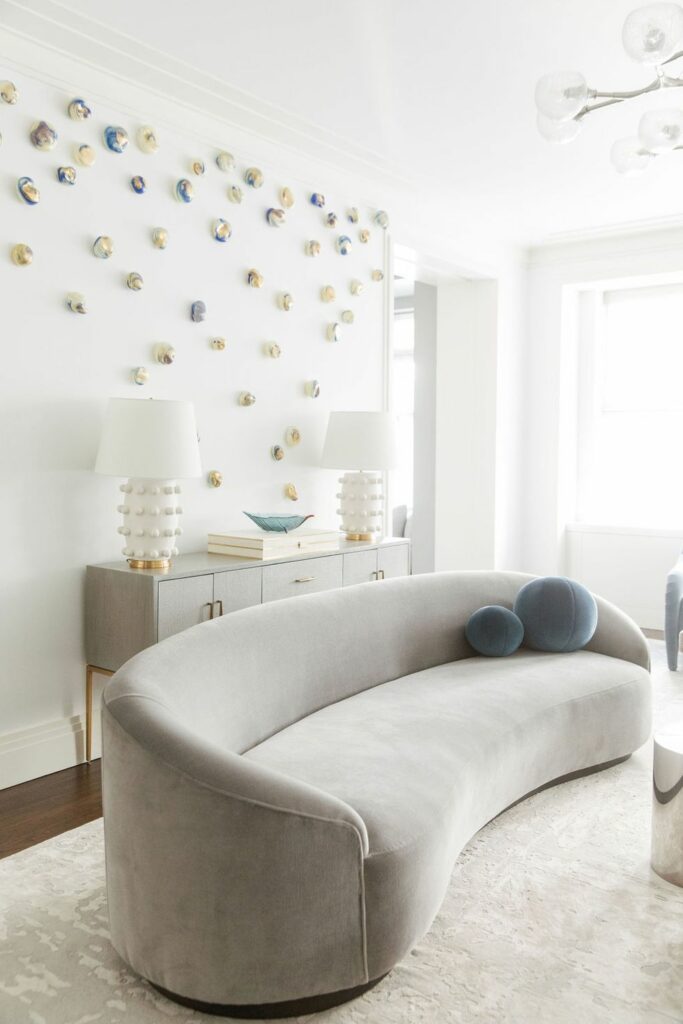 When was the last time you saw someone with curved furniture? It's probably been decades, but it won't be like that for long. Curved furniture is making its biggest comeback yet, meaning it might be the right time for you to toss out (or donate) that old couch and replace it with a curved one that saves on space, keeps you comfortable, and looks more aesthetically pleasing in the home. Although curved sofas are becoming a big thing, you can find lots of other trendy curved furniture, including tables, chairs, and loveseats.
#9. Very Peri for the Win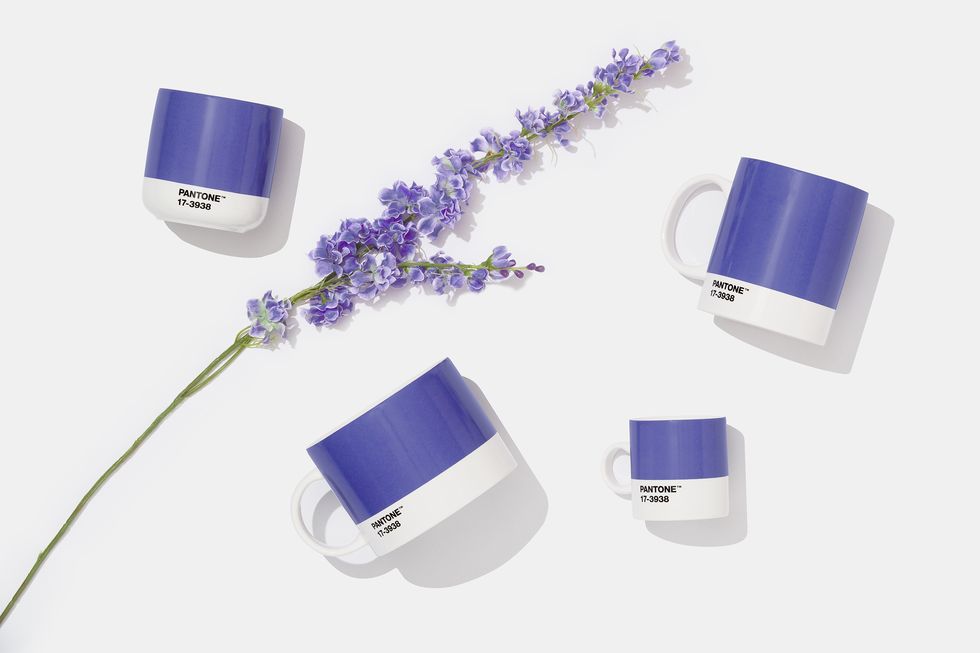 Pantone, the worldwide color expert, lists its Color of the Year each year. Last year, it was all about gray, but this year is brighter and better than ever, with a beautiful shade of Very Peri. The purple hue has hints of blue added to it that make it pop while making it easy to pair with other shades, including mint green, pink, black, and more. The color is believed to evoke feelings of creativity and excitement, leaving people feeling happy and motivated!
These are the top nine most popular home trends for 2022. From bold, bright shades to curved furniture, wallpaper, unique patterns, and more, there are many fun and exciting ways to transform your home while staying on-trend!
More From Space Shop Self Storage