The Space Shop Guide to Christmas Decoration Storage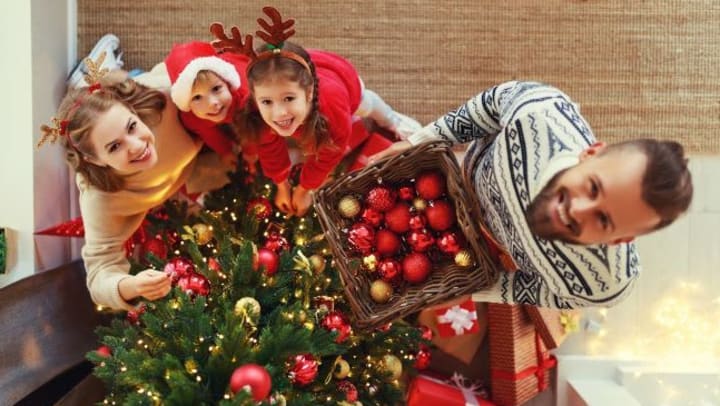 Christmas is a time filled with joy and cheer, but open up a box of poorly organized decorations, and your mood can turn from "holly jolly" to "bah humbug" in a matter of seconds. To help save both your sanity and holiday spirit this season, we're sharing our guide to Christmas decoration storage.
Christmas Lights
Nothing is worse than trying to untangle a roll of Christmas lights. Just when you think you've reached the last knot, another 5 appear. To prevent any knots, tangles, and frustration from sneaking up on you, separate your string lights by:
Wrapping them around a piece of cardboard

Using twist ties to keep strands together

Repurposing a wrapping paper tube and wrapping the strand of lights around it
Pro tip: Make sure all lights work before storing them!
Christmas Ornaments
For many people, Christmas ornaments have been passed down from generation to generation holding not only sentimental value but monetary value as well. Keep them safe and sound for next year by:
Using the original packaging (unless it's flimsy)

Separating ornaments by material type (wooden, plastic, glass, etc.)

Using bubble wrap when necessary
Christmas Tree
If you're one of the millions of families who opt-in for a reusable Christmas tree instead of the real thing (no judgment here), you know the pains of trying to fit it back into its original box and finding somewhere convenient in your home to store if for another year. To help ease some of that packing pain, try:
Now that you've got everything boxed up and ready to store, the question is where to put them for the year. The answer? With us here at Space Shop Self Storage. No matter what type or how many decorations you need to be stored, we've got you covered. Just stop by one of our locations to start storing!
More From Space Shop Self Storage