Space Shop Self Storage Moving Checklist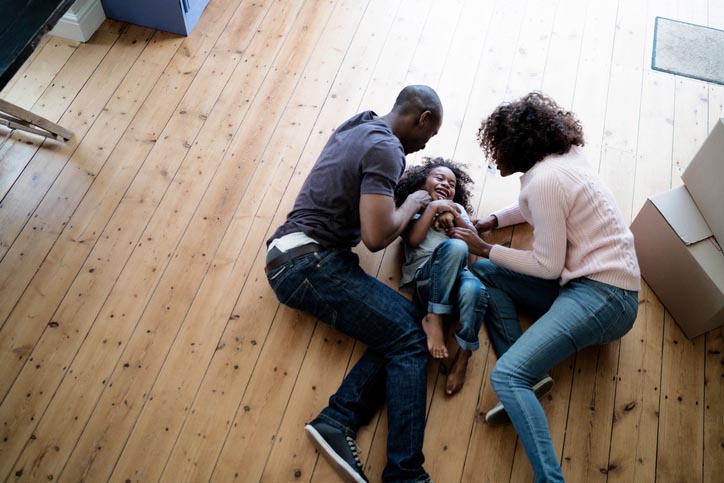 Whether it's across the country or just across town, moving can be a stressful experience. If done correctly, planning a move should be a cathartic life milestone. By thinking ahead and researching your options, you should be able to manage the stress and get on with your life. Follow this checklist to a successful move for the whole family.
Two Months Before the Move
The earlier you begin to plan your move, the better. First, you should decide how you want to move. Are you going to do it entirely yourself, or hire a moving company? If the latter is your style, make sure to get a minimum of three quotes from different companies to compare prices and offerings. Either route you take, you're going to have to pick up packing materials, such as boxes, bubble wrap, tape, and markers.
Prior to packing, it's a good time to reevaluate your belongings and purge what you don't need. Donate, recycle, or throw away unnecessary items. If any of it is valuable, sell it on Craigslist or have a garage sale. While you're going through your personal belongings, collect important records—medical, dental, or school—and make sure to keep those close by during the moving process. Ultimately, the less you have overall, the easier it is to move.
30 Days Out
The 30-day mark is key when planning to pack. Think about the size of the rooms in your new home. Is there room for that big couch or desk? As you are packing, make sure to label all boxes for ease of unloading. Don't forget that heavy items should be packed in each box first.
With only a month left, you can begin to change your address on your monthly subscriptions. Also, develop a plan for your children and pets. Who will watch them on moving day? Does someone need to pick up your child from school?
Two Weeks to Go
Only 14 days until your new life begins at your new home. Today, you get to change your address. Next, call or email your utilities to have them stopped or transferred. And, keep packing! What is done today will not have to be done on the day of your move.
Also, make sure you have notified important businesses of your upcoming change of address:
Auto Finance Company
Insurance Company
Bank/Credit Union
Credit Card Companies
Health Club
Home Care Service Providers (Lawn, Exterminator, Snow Removal, Etc.)
Notify Government Offices. Contact: City/County Tax Assessor, Department of Motor Vehicles, Social Security Administration, State/Federal Tax Bureau (IRS)
One Week Left
With one week left, it's time to review your moving plan. Did you confirm everything with the moving company? Another good idea is to pack an essentials box. Here you will load paper products, utensils, a small tool kit, garbage bags, and anything else you may need once you are in your new home. Then, pack a travel bag. Just like a vacation suitcase, pack enough clothes and toiletries to get you through the first couple of days.
The Big Day
Because you have planned so well, today is the easiest day! Make sure you have clear paths for efficient moving. Once all boxes and furniture are out, do a final walkthrough of your old place. Then, turn your attention to your new home. Make sure you clean and inspect it before moving all that you own into it.
Plan for a Successful Move
Don't let the stress of a major life change ruin your chance for a fresh start. Plan your move early and do little bits at a time and the process can become more enjoyable for the whole family.
And don't forget, anything you can't fit into your new home can go into your Space Shop Self Storage unit. Contact us today to review our storage options near you.
More From Space Shop Self Storage