Organization Tips for Hosting Holiday Guests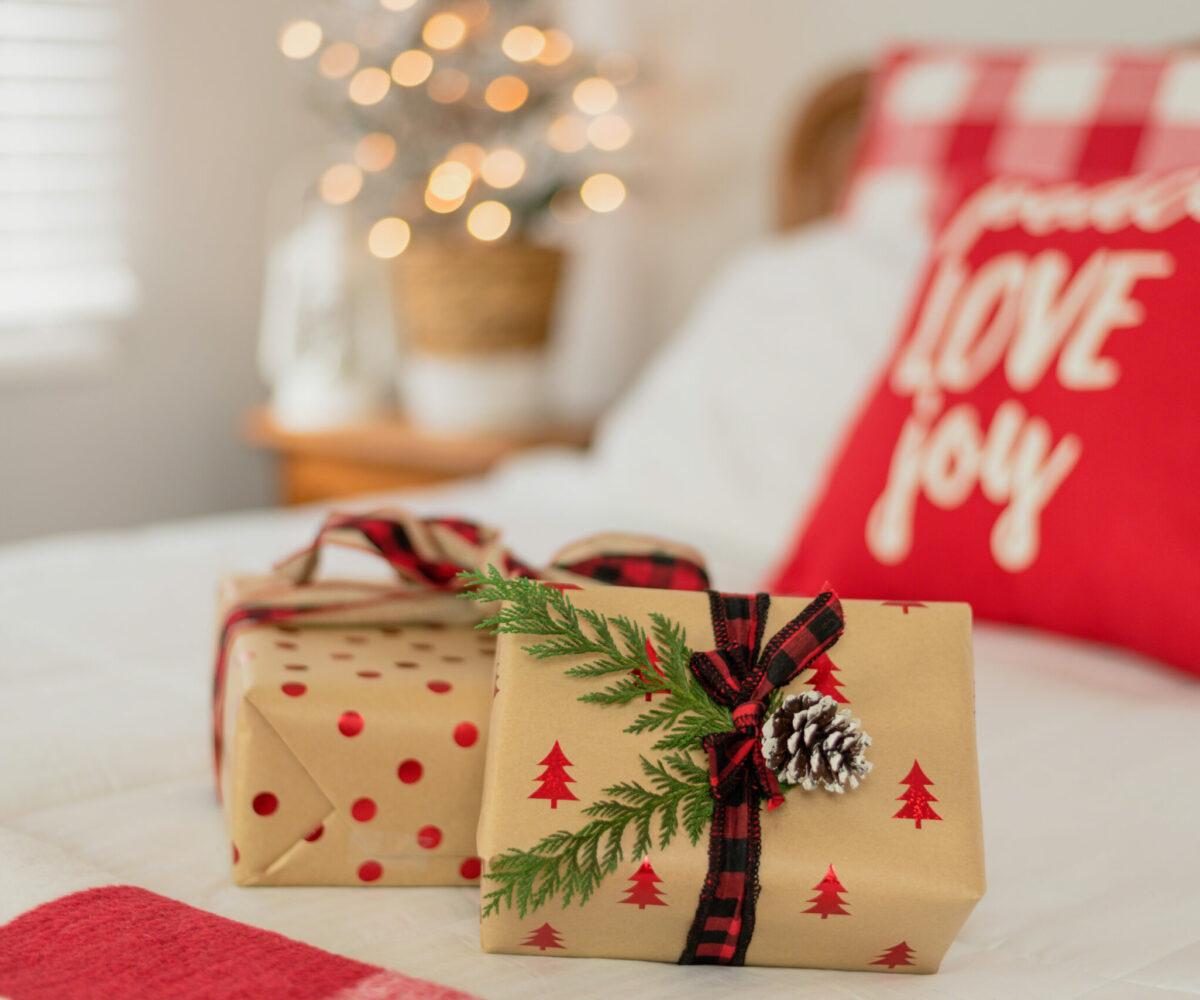 It's the holidays! That means you likely have a lot on your plate: decorating, shopping, meal planning… And what about hosting holiday guests?! If you're planning on having any guests spend at least one night in your home, it's time to get organized – but it doesn't have to be difficult!
The best way to prepare your home for hosting holiday guests is to organize and set up their living spaces while you go about your typical cleaning and decorating.
Here's a list of things to make sure you can check off before hosting holiday guests:
Stock the bathroom
Make sure your guest's bathroom is clean, tidy, and well stocked. That means there's plenty of toilet paper, towels, soap, and maybe even some extra shampoo and lotions. If you're the type that collects travel items from hotels, this is your time to shine! Prepare them in a basket to keep them organized and beautiful.
Focus on the entryway
This will be your guest's first impression of your home. Even if they've been there a thousand times before, you want to make sure they feel welcomed and that they can expect a clean, decluttered stay. Clear your entryway of clutter and add some fun holiday cheer, such as lights and decorations.
Consider lighting
Does your guest like to read at night? Do they like total darkness while sleeping or do they prefer a little bit of light? Are the lights in your guest room easy to turn on and off from the bed? These are all things to consider as you prepare your guest room to make their stay as comfortable as possible.
Stock up on light snacks and drinks
With all the holiday festivities going on, it can be tough for you to notice when your guest is hungry, and you never want them to feel like a burden when staying in your home. Stock up on some light snacks and, if possible, show them what types of food they can help themselves to – maybe breakfast and lunch if you have dinners planned each night.
Give them plenty of space
Make sure your guests have plenty of space for their things in the guest room. It's not uncommon to use a guest room's closet as extra storage, but if possible, clear out some room for them to utilize it as well. Do the same with any drawers you may have in the room as well. You can also store extra items underneath the bed instead of in the closet or drawers in order to give your guests even more space. If the guest bathroom is rather small, consider some extra storage options such as shelves or an over-the-door hanger to help keep the clutter away.
Clear out anything you'll need while they're staying
It's not uncommon for a guest room to double as a craft room, office, play room, or even storage room – and that's totally fine! Just make sure you have everything you'll need while your guest is staying so you don't have to jeopardize their privacy.
Check in to see what you're missing!
It's not a bad idea to ask your guest after (or even during) their stay what you could do to improve the guest room and their experience. Create an open dialogue about what you may have missed and don't be afraid of their feedback – it'll only help you get better!
As you get your guest room ready to host holiday guests, you may realize you need some more space in your home. That's where we come in. Grab a storage unit of any size, closet-size or large, to make room for your guests. You can find a list of our locations here.
Want some more tips like these? Browse our blog here.
More From Space Shop Self Storage