How to Transform Your Backyard Into a Party Paradise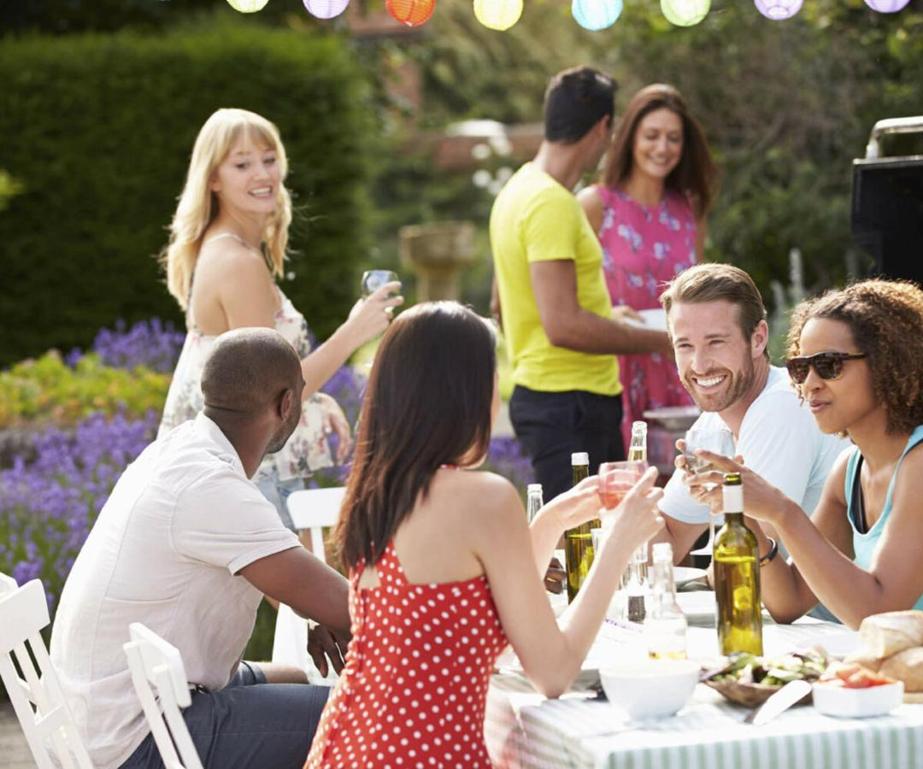 Summer is soon approaching and it's the perfect season to host a fun-filled yard party for your friends and family. Backyard parties are the ideal option for those who don't have a lot of space for guests inside their home, and government covid-19 restrictions recommend meeting those from different households in an outdoor space to ensure better ventilation.
Needless to say, now is the perfect time to transform your backyard into the perfect party spot and enjoy endless summer fun with your loved ones while staying safe.
Backyard design ideas to transform your space

If this is your first time playing party host, you're probably wondering how to host an outdoor party that will make your guests never want to leave. However, all great parties begin with creating a space that exudes upbeat energy to get everyone in the mood for socializing, dancing and enjoying themselves into the night.
You've probably redecorated your house at some point, but what about your yard? Perhaps you just want to spruce up your backyard for the party, or you've budgeted for some more permanent alterations to your outdoor space which will turn it into an all-year-round party-perfect paradise.
No matter what your plans for your space, read ahead for the ultimate backyard designs which are sure to get your garden party-ready!
Short-term backyard designs
So, your party is coming up shortly, and you're in need of some quick, easy and budget-friendly ways to transform your basic backyard into a beautiful sanctuary for your guests to enjoy.
Color is key! Select a color theme to fit the summer season and then fill your back yard with decorations. Simply cover your tables with cloths and attach matching bunting and balloons to your fences to instantly create a party atmosphere. Decorations such as bunting are perfect for those on a budget as you can easily make them at home.
Make the most of nature and make the flora in your backyard into part of the party decorations. There's no need to splash out on expensive decor – flowers from your yard can be used as centerpieces for tables, or you can get creative with dried flora and hang it around your space as an elegant alternative to traditional bunting – perfect for tea parties!
Lighting is the ultimate way to enhance any space, so pick up a set of outdoor-safe fairy lights and simply drape over surrounding trees and fences to create the perfect party atmosphere which will see your guests enjoying themselves well into the nighttime.
Long-term backyard designs
If you're an outdoor party-hosting pro, then you might be planning to invest in some more permanent changes to turn your backyard into a truly spectacular party space.
Fire pits are always a favorite at outdoor parties – not only do they keep your guests warm all year-round, they're also perfect for toasting marshmallows and creating a camping-like experience! Smaller, portable fire pits require no difficult installation process, making them perfect if you have a party coming soon and you want to impress your guests.
While table cloths and centerpieces can make any garden furniture look party-perfect, you might want to invest in some more high-quality chairs and tables to really create a sophisticated yard party experience. Cushioned furniture is ideal for adding a bit of comfort to your yard and ensuring your guests will feel relaxed.
If you want to completely remodel your space, consider installing decking in your backyard as a modern and stylish alternative to a patio. It proves an even surface to set up tables, and if you really want to go the extra mile, create a covering to shelter your guests in the colder months.
And there you have it – a beautiful backyard fit for any party occasion! Hosting an outdoor party can seem daunting, but once you've perfected your backyard into a premium party space, you're sure to see happy guests with smiles all around. Make the most of your yard today and transform it into a place of fun and excitement for you and your loved ones to enjoy!
More From Space Shop Self Storage