How to Store Artwork in a Storage Unit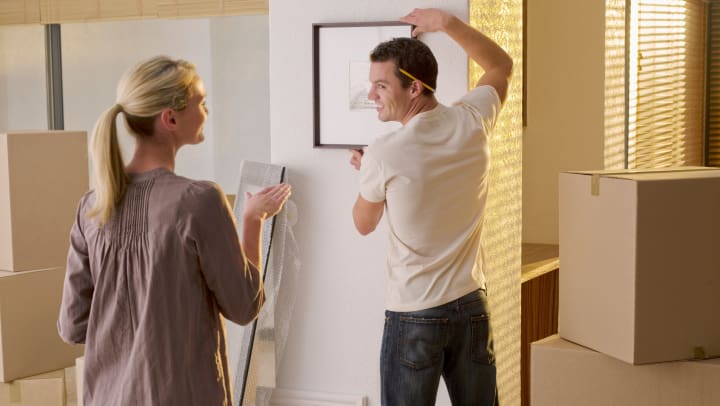 Art is subjective. What some view as a masterpiece, others may consider a colorful mess. However, we can all agree that damaged art is a sad sight to see. Whether you're a casual collector or an art connoisseur, here are a few ways to prevent damage during storage and ensure your artwork retains its value.
How to Prepare Your Art for Storage
In order to keep your artwork in pristine condition during storage, you need to prep it well beforehand. Begin by gently cleaning your paintings with a microfiber cloth to remove any dust or dirt. After it's clean, use a piece of cotton cloth or plastic wrap to entirely cover your artwork, front and back. Once covered, secure the art with cardboard on both sides for extra safety. If you intend to store the art for extended periods of time, be sure to take it out for airing occasionally. This will keep humidity at bay and prevent the growth of mold.
Transporting Your Art
Does it ever feel like close calls when you're driving only happen when you have something valuable in the back seat? When it comes to transporting your artwork, always prepare for the worst. Be sure to pack the art inside your vehicle in such a way that, if you have to brake suddenly or take a sharp corner, your artwork will remain secure in the back. In order to avoid objects from falling on top of the art, keep it on its side rather than lying flat. To provide optimum safety during the move, secure your artwork to the inside of your moving truck or car to prevent it from slipping around. Do your research beforehand — most professional moving trucks will have bars or racks that paintings or canvases can slide right into.
Where to Store Your Artwork
Artwork of all kinds – paintings, woodwork, sculpture, tapestries, and more – requires climate-controlled storage units to prevent damage during storage. Temperature and humidity are the most crucial factors to consider when it comes to storing artwork. Fluctuating temperatures can cause cracks and warping of your most prized possessions, and humidity is one of the most common causes of damage. The ideal environment to properly store art is around 50% humidity and 70 degrees Fahrenheit. Remember, if you're comfortable with the temperature in your storage unit, your stored items will be as well.
When it comes to your art, play it safe — work with professionals. Store with Space Shop Self Storage to ensure your artwork stays looking its best.
More From Space Shop Self Storage