How to Properly Assemble a Cardboard Storage Box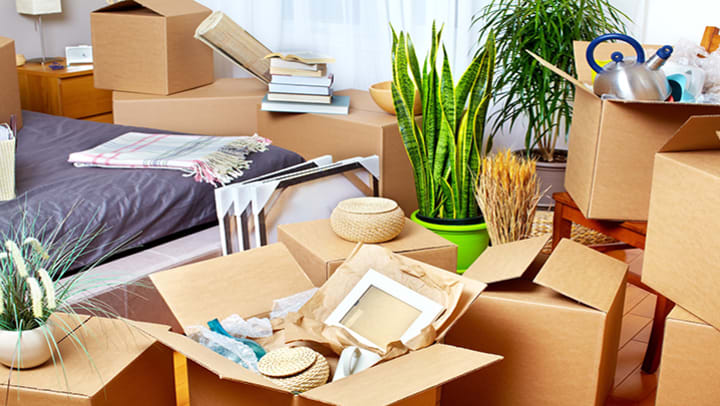 One of the most stressful parts of moving is the packing and unpacking process. If we could wave a magic wand and transfer everything over from one house to another, we totally would. But, unfortunately, teleportation hasn't been invented yet, and for now, we're stuck with a good old cardboard box.
Even though cardboard boxes have been a moving (and storage) staple for years, the assembling process still remains a mystery to many people. The last thing you want when you're moving is for the bottom of your box to fall through – especially if it's holding a family heirloom.
If you're one of the thousands of people who aren't quite sure how to assemble a cardboard box, don't worry – you've come to the right place. Just follow these simple steps and you'll have a sturdy, trustworthy box in no time.
How to Assemble a Cardboard Storage Box
Supplies:
Steps:
Visit your nearest Space Shop Self Storage location to pick up your boxes and packing tape.

Sit the flattened box upright.

Fold the top four flaps all the way down so that they're touching the outside of the box.

Position the box into a rectangular, 3D shape.

Flip the box over so that the four folded flaps are on the bottom.

Fold the two small flaps on the top of the box in, and then fold the two larger flaps on top.

Grab the packing tape and tape over the middle to secure the flaps.

Add an additional layer of tape on each side of the middle crease for extra security – you can never be too safe.

Flip the box over, pack your items, and repeat steps 6-9 on the opposite side.
Have any questions about assembling your cardboard box, storage solutions, or moving tips and tricks? Reach out to us here! We'd love to help.
More From Space Shop Self Storage