How can I organize my house quickly?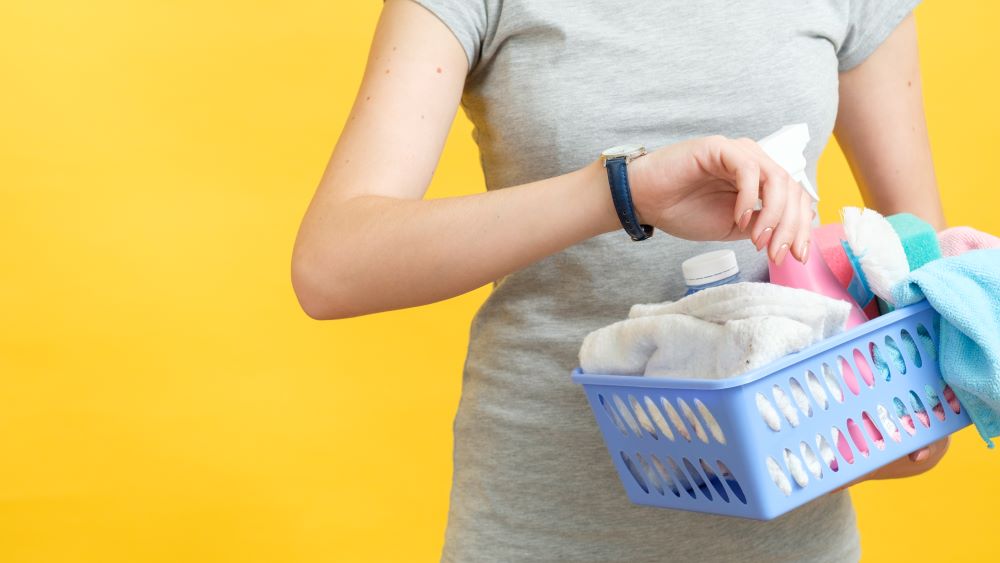 We've all been there — we have guests coming over in less than a few hours but the house still needs to be tidied up. If you've ever asked yourself, "how can I organize my house quickly?" we're here to help!
Step 1. Get rid of clutter. 
Do a quick sweep of each of your rooms and grab any and all clutter. Don't worry about organizing or cleaning yet – just focus on clearing clutter for now. If you have a lot of rooms in your home, just focus on the rooms you know your guests will be in.
Pro tip: as you're cleaning the downstairs, gather all of your clutter that needs to go upstairs and place them at the bottom of your steps. When you're done with the downstairs, head upstairs. This will help keep you from making too many trips up and down the stairs.
Step 2. Rank rooms from dirtiest to cleanest.
Also take into consideration the rooms that your guests will spend the most time in. When you begin cleaning, you'll want to first focus on these as well as the dirtiest rooms. It's tempting to focus on the cleanest or smallest room first in order to see immediate results, but you'll need your energy and time for the messier rooms.
Step 3. Establish goals and time limits for each room.
Establish a goal and time limit for each room based on the total amount of time you have to clean your entire home. When the time is up, move on to the next.
Step 4. Stock up on supplies, get motivated, and start cleaning.
Get ready to clean by grabbing a trash bag, cleaning supplies, and paper towels. Toss trash or unused items and wipe down surfaces.
Especially if you don't have a ton of time for every room, pay attention to things like faucets. A shiny, clean faucet can give the illusion of a spotless house, even if it's not perfect.
Step 5. Reevaluate each room
Once you've gone through each room and achieved your goals and/or met your time limit, walk back through each room again. Take note of anything that needs to change still, then make a new plan with the time you have left.
Step 6. Relax!
It's important to make sure you give yourself some time to get yourself ready and relax before people come over. Your guests would rather see you in a healthy state of mind but with a slightly messy home than see you stressed out with a perfectly spotless home. Prioritize yourself and your guests — they'll just be grateful for your hospitality.
You can find more cleaning and organizing tips like this on our blog.
More From Space Shop Self Storage