How Big is a 5×10 Storage Unit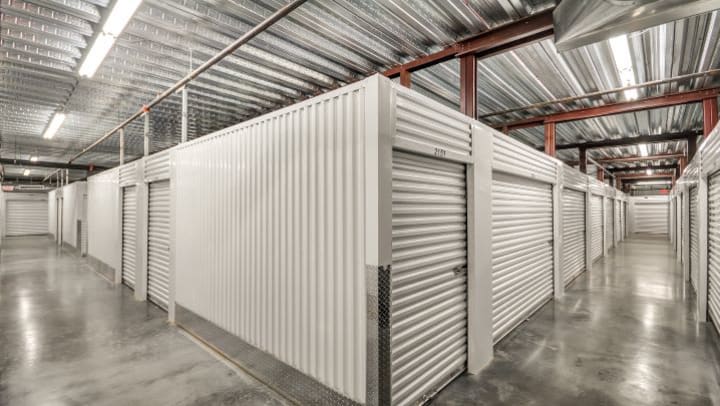 Choosing the right storage unit can be tough, and unless you've measured out every item you're planning on storing, it can be difficult to gauge exactly what size unit you need. For those who maybe don't have a ton of stuff, but are looking for adequate space, deciding between a 5×5 and 5×10 unit can be tricky. To help make sure you're getting the right amount of storage space for your needs, we've put together a simple guide that'll help you figure out if a 5×10 storage unit is right for you.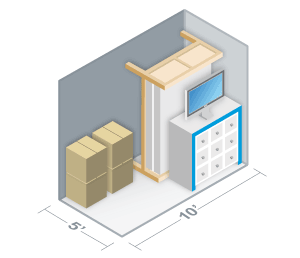 5×10 storage unit diagram.
How Much Space is in a 5' x 10' Unit?
A 5×10 storage unit is 50 square feet worth of space. So if you have a giant sectional couch that's long enough to fit a family of 5, plus a couple of full-grown dogs, this unit size probably isn't right for you.
What Items Can I Fit in a 5' x 10' Storage Unit?
At Space Shop, our 5×10 storage units are equivalent to a walk-in closet and can hold small amounts of furniture and other small items such as:
Sofas

Chairs

Chest of drawers

Boxspring and mattress

Business supplies and records

Packing boxes

Decor
If a 5×10 storage unit sounds like the perfect fit for you, reach out to us here, or stop by your nearest location to chat with one of our awesome managers. If you need something a bit smaller (or larger) we can help with that, too.
If you're still not sure if a 5×10 unit is right for you, check out our guide on what to consider when choosing your storage unit size here.
More From Space Shop Self Storage