Calling All Pet Owners! – How To Organize Your Pet Supplies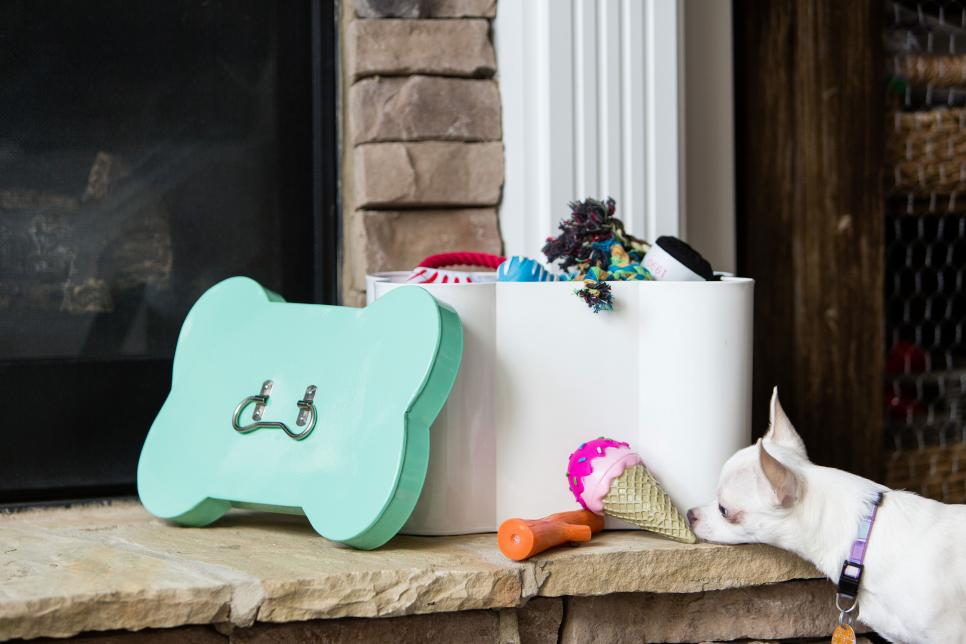 Your Simple Guide To Home Organization
When it comes to your home, nothing is more important than finding organization in all of the little things. From the kid's toys to those spare blankets and extra sets of plates, cups, and napkins, storing your belongings in clean, tidy, and systematic locations within the home is the key to a satisfactory home-living experience. Remember, the days can go by fast with all of the activities and obligations on our agendas, so staying organized is the best way to take the day in stride. Here at Space Shop Self Storage, we love nothing more than helping people keep their homes neat, tidy, and organized.
For pet owners, the pet toys, the pet food, the pet medications, and of course, all of those little accessories like leashes, collars, litter boxes, and more, also require just as much attention as the spare blankets and extra sets of cutlery! In this article, we are going to provide you with a few simple tips to organize your pets supplies at home.
Dry Food Storage For Kibble
For many pet owners – and in particular, dog owners – finding an organized, clean, and safe way to store their food can be a challenge. After all, many of our dogs rely on kibble for their daily food, which means that those big bags of kibble might be taking up some space in your kitchen cupboard, pantry, garage, or basement. And again, any dog owner knows that an open, 30lb bag of kibble sitting around can be prone to bugs!
To store your dog's kibble cleanly, neatly, and safely, all you have to do is invest in a good dry food storage container. These containers are easy to find, and they're as simple as choosing the right size. For instance, if your dog goes through about 30lbs of kibble in a month, purchase a container large enough to hold 30lbs of food. Additionally, you'll want to look into air-tight containers too. This will help to keep your pet's food fresh and free from mildew, mold, and bugs.
And the best part about dry food storage for kibble is that you can simply tuck the container away in your cupboard and not have to worry about everyone seeing your pet food! Lastly, let's not forget that dry food storage isn't just for dog kibble – you can use it for cat food, kitty litter, plus so much more. Have a separate container for every pet in the house!
Leash Storage
Storing leashes might seem like a pain – but there are a few easy solutions that we have to help you stay organized. When you're ready to take your pet for a walk, finding the leash usually means digging through a mountain of coats in your coat closet and finding it stuffed inside your pocket! Instead of searching for the leash every time your furry friend wants to take a stroll, invest in a simple behind-the-door hook system. You can install it on the back of your garage entry door, basement door, backdoor, mudroom door – or even the wall closest to your front or back door. Hang up your pet's leash, collar, jacket, or any other piece of gear you like to dress them in for their daily walk!
Hooks are always such a great tool because they can often be hidden away quite simply. You can even install them on the back of your cupboard doors in your kitchen and really get those leashes and collars out of sight and out of mind!
Toy Basket
Whether you have a dog or a cat, it's safe to say that you probably have a few pet toys that appear around the house at random times of the day! After all, our pets can be rambunctious little furry creatures, and having a place to store their toys when playtime is over is always a good idea.
A toy basket works because it provides you with a dedicated container for placing your pet's toys after they've finished playing. Toy baskets can be slid under benches, placed in cubbies, on bookshelves, or in closets. This makes them easily accessible when your pet is looking for some attention, but also easy to hide away when it's time to put the house back together again.
Mason Jars
Every pet loves treats! And as a pet owner, you likely want to be able to give your pet a variety of treats to choose from. Peanut butter treats one day, salmon-flavored treats the next day, and chicken-flavored treats a few days later – pets love variety! Keeping all of those treat baggies handy, neat, and organized can be a challenge – especially if you've got a few different pets to think about.
One of the best ways to store treats in a way that keeps them fresh, neat, and organized is to use mason jars. You can even store your mason jars on the shelf and use them as a décor piece! Place different pet treats in each jar to make them easily accessible and tidy.
Portable Shower Caddy
As pet owners, we know just how often our furry friends need a little cleaning, right? With that in mind, one of the best ways to keep your pet's cleaning supplies organized, neat, and tidy is to use a portable shower caddy with a handle. Whether you're giving them a bath outside in the kiddy pool or if you plan on dunking little Fido right in your bathtub, you're going to need a way to bring their brush, comb, scissors, and bath wash/shampoo to your cleaning location.
A portable shower caddy gives you a place to store your pet's cleaning supplies in between baths. Easily tuck it away under your bathroom sink, in the linen closet, or anywhere else you see fit!
And with that, it's time for you to get to work! If you have any more questions about pet organization at home, reach out to us today and speak with a member of our team!
More From Space Shop Self Storage