9 Moving and Storage Tips for a Seamless Move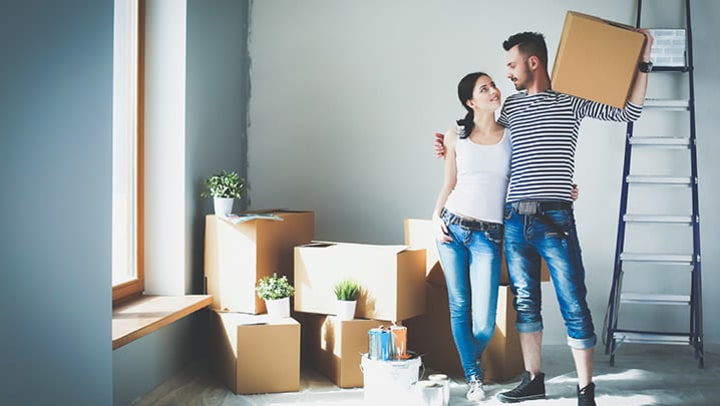 If you're getting ready for a big move, we know how stressful it can be. It's tough to make sure you've thought of everything, all the while knowing that your stuff will be well taken care of through your move. But have no fear! We've done this for a while, so we've picked up on a few of the best moving and storage tips. We're here to help you think of everything and to help protect your items during your move.
Here are our top 9 moving and storage tips:
Wrap cables. Cables and cords are tough to keep organized and tangle-free, so keeping them wrapped and put inside a tube (a paper towel roll will do the trick) or tied together with zip ties will keep them from getting tangled during your move.

Never mix rooms. When you're packing, make sure you never pack things from different rooms in the same box. Keep your items separate and you'll have a much easier time unpacking later.

Keep your clothes on their hangers. Simply put a garbage bag over a few hangers together and tie the bottom of the bag tight. Make sure the hangers stick out of the bag for easy moving and unpacking.

Pack the essentials separately. Let's be honest, not many people feel like fully unpacking the first night after moving in, so make sure everyone in the family has their own overnight bag packed with everything they'll need for the first night in the house as well as pajamas and a change of clothes for the next day. This will help make your first night in your new home less stressful and will allow you all to enjoy some rest before unpacking.

Pack moving supplies in a clear bin. Gather up your paper towels, cleaning supplies, garbage bags, plasticware such as eating utensils, tape, scissors, etc. and store them in a clear bin where you can easily find everything. Make sure this is one of the last things on your moving truck or that it's moved separately in your car for easy access.

The heavier the items, the smaller the box. It's as simple as that! Store fewer heavy items together and make sure it's in an easy-to-lift-sized box to prevent dropping and breaking.

Disassemble furniture. Furniture is always heavier and tougher to maneuver when it's fully built. Whenever you can, disassemble your pieces, but make sure you keep all of the pieces together — including screws and hardware. Put these items in a small bag and tape it to the furniture in order to keep everything together. Choosing to store any of your furniture? Click here for some tips.

Consider NOT storing items in plastic. Plastic has a tendency to lock in moisture, which can create mold and mildew later, especially if you're storing these items.

Choose a moving company and storage company you can trust. If you choose to store any of your items, our units are safe, climate controlled, and clean, and you can always trust our friendly staff members. Plus, we know of the most trustworthy, friendly, and economical moving companies in the area, so be sure to contact us for our recommendations.
Congratulations on the big move! We're excited for you and your family and we're looking forward to helping you with anything you may need – we even sell boxes! Find your closest location here.
More From Space Shop Self Storage