7 Reasons to Choose The Space Shop for Your Self Storage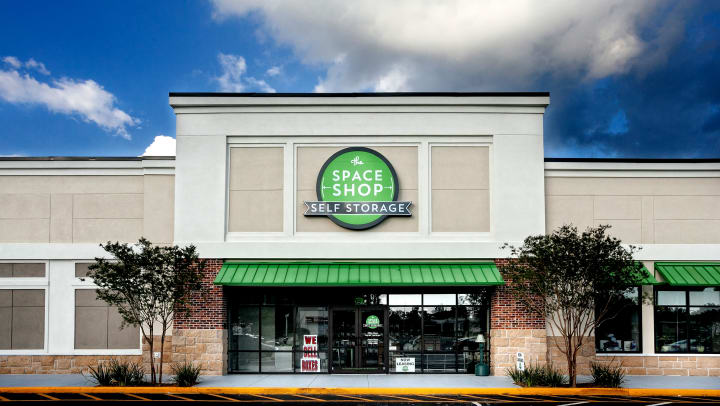 If you're looking for self storage, you may feel overwhelmed with all the options around you. How do you know which is right for you?
We've made it easy for you. Here are 7 reasons to choose The Space Shop for your self storage:
1. We're local.
Our units are locally owned and operated. With locations throughout Metro Atlanta and the Southeast, you can expect to find one of our locations in a location that's convenient to you. As a bonus, we can even offer tips on dining, entertainment, shopping, and living if you're new to the area.
2. Our storage centers are top-notch.
All of our centers are either newly renovated or brand new and built from the ground up. You can expect brand new, top-of-the-line amenities and features throughout, such as high-tech security systems and clean, modern storage units.
3. We offer office amenities.
We love helping entrepreneurs and small business owners succeed, and we understand that storage solutions can often be the answer. Store your files and other office items you don't need at the moment, and enjoy our complimentary office amenities such as:
Free WiFi
Delivery acceptance
FedEx drop boxes
Document shredding services
Conference rooms
Coffee and cookies
4. Flexible plans.
We understand that everyone's storage needs are unique, so every plan should be unique as well. Store by the month, by the year, or as long as you need, and choose from a large variety of storage unit sizes.
5. We take cleanliness seriously.
Some may call us customer-obsessed because of the effort we put into the upkeep of our units. We're okay with that. We care about our units as if they were our own homes, and we promise we'll keep them clean, tidy, and fresh with our professional maintenance and facility cleaning teams at each location.
6. We provide moving supplies.
Moving and packing can be difficult and even inconvenient. We aim to take the inconvenience out of the process by offering you a one-stop-shop for all your moving and packing needs. We have boxes of all sizes, tape, labels, bubble wrap, and more.
7. We care about you.
We like to add a little personal touch to every interaction we have. Our staff members are trained to assist you with any need you may have, but they're also incredibly intentional and friendly people. They'll offer you homemade cookies and coffee upon your visit, they'll answer all of your questions, and they'll even help you make connections with other services in the area should you need a realtor, a moving truck, a pest inspection, or just a recommendation for the best pizza place around. Just come in and talk to us to experience the difference!
We pride ourselves on our self storage units and our hospitality, and we look forward to showing you all that we have to offer.
Come check out a location near you to see why the Space Shop is the best when it comes to self storage.
More From Space Shop Self Storage