7 Questions to Ask Your Storage Facility Manager Before Renting a Unit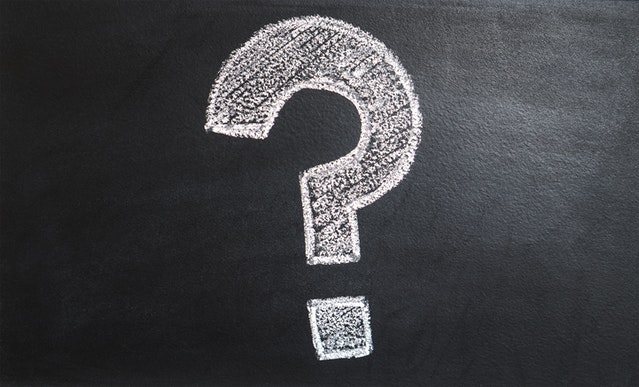 Your house is nearly full, overflowing with goods you don't need but aren't yet ready to get rid of. You might have extra holiday decorations or boxes of clothes that your children have outgrown, but you predict that another child will arrive soon to wear them. You don't want to give anything away, but you can't keep anything in the house, so what should you do? The best choice looks to be to rent a storage facility. However, to know if you're choosing the right place for your needs, you have to pay attention. The best way to go is to contact the storage facility manager and ask questions to learn more about the facility from which you intend to rent space. This article will let you know what questions to ask your storage facility manager.
Questions to ask your storage facility manager
There are numerous reasons to rent a storage facility, including relocating, downsizing, event storage, and company storage, to name a few. Regardless of your reasons, you should do a couple of things once you've determined you're ready to rent a storage unit.
First, you should contact the storage facility manager and schedule a tour. Then, you should talk to them and ask some essential questions.
1. Can I rent on a month-to-month basis, and are there any admin fees?
When it comes to renting storage, everyone has different needs and demands. Perhaps you need it for a couple of months until your home is renovated, or you plan to store your seasonal items long-term.
For that reason, it's essential to ask whether you're tied into a contract or you can pack and move your things after giving timely notice. Before making any long-term commitments, it is critical to understand the agreement's flexibility.
Ask about admin fees, deposits, or any other costs involved. Many facilities charge small fees or require a refundable security deposit upon move-out. You can accurately evaluate the prices of local options if you inquire about the actual amount that will be charged.
2. How do you ensure your facility is safe?
The experienced team from Best Movers in Florida advised that one of the most important things to inquire about when renting a storage unit is its security. After all, you want your belongings to be kept in the safest way possible and wait for your the way you left them.
When talking to your storage facility manager, look for the signs they're taking security seriously. Cameras and bright lights aren't enough to keep your belongings safe; they also need to be watched by staff. If a manager lists security features, you can't be sure that the staff is doing everything they can to protect you or your things.
3. What qualifies your staff members to assist me with the storing process
Another important factor when choosing the storage facility is staff and their qualification. When you ask about the staff's qualifications, you can talk about their experience, personality, and achievements.
You want to be able to communicate with the staff and get the help you need, especially if it's your first time renting storage. An experienced and knowledgeable staff member can assist you with many different things. For example, they can help you determine how much space you require and estimate the storage unit size you need.
4. What makes your facility different from the competition?
Keep in mind that you have the upper hand no matter where you live because there are many different ways to get what you want. So make sure to ask this question and carefully listen to the type of answer you'll get.
The storage facility manager should say something that they truly believe in if you ask them this question. Smart facility managers know that you will choose based on more than just where you are and how much it costs. Many things will set them apart, and they'll be ready and keen to show you.
Ensure to inquire about extra features you're looking for in your storage provider. For example, you might want to be able to pay online, and many storage facilities offer that. You can create an online account and manage everything from your computer.
5. Ask your storage facility manager if your belongings will be insured
The last thing you want is to worry about your belongings after storing them away from your home. For instance, if there is bad weather, you want to ensure your things are safe in a storage unit.
However, if something happens that you don't expect, you want to make sure you are covered in case your things get damaged or destroyed. Most storage facilities don't offer free insurance, but they should have insurance options that cost extra. Many facilities go a step further and require people to buy extra insurance to rent the unit.
6. How will you ensure my belongings are kept in the best condition possible?
Many storage facilities work hard to keep your things safe and sound, from pest prevention and regular quality checks. State-of-the-art storage facilities even offer climate-controlled storage units. It might come as a surprise how diligent some companies can be.
7. Is there a way to get a discount on my rent?
It's never a bad idea to ask for a discount on your rent without mentioning a specific reason. Why? When you ask a question this way, you give the staff member the chance to list all of the discounts they offer. If you ask for a specific discount they don't provide, they might not mention the ones they do.
Depending on the different programs, you might hear a lot of specials or a lot of current deals. If the staff member asks about your situation and works hard to find something that works for you, you've got a good place.
Keep in mind that there are a lot of deals in self-storage, like "1st month is $1." It's important to know what will happen to your rent after a deal like that ends. For instance, you might enter a contract, but you want to pay monthly.
Final thoughts
The only way to ensure you're leaving your belongings in a safe place is to prepare a list of questions to ask your storage facility manager. Don't settle on simply having a tour of the facilities, but contact Space Shop, and their experienced team will be happy to answer all of your queries and quickly find a storage unit that perfectly fits your needs.
More From Space Shop Self Storage