6 Tips for Long-Term Storage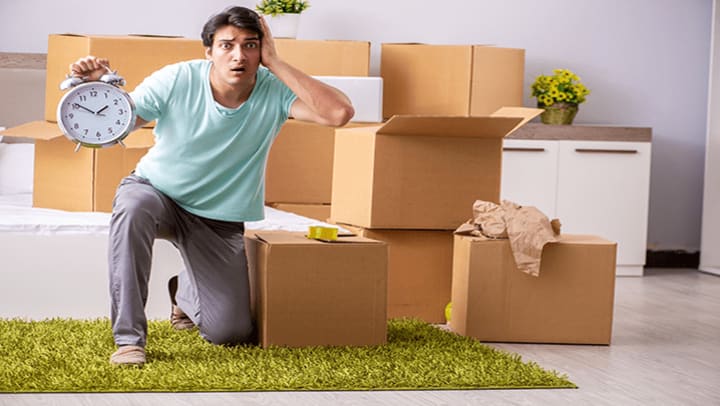 There are lots of different reasons why you may need to store items for a lengthy period of time. Maybe you're going on a year-long venture across the pond, or you need to convert your office into a nursery. Regardless of what your reason is, deciding on long-term storage is a lot different than short-term storage.
Check out these tips for long-term storage.
Use New Boxes
In any storage unit, or even if you were to store boxes in your attic or basement for a long period of time, your boxes are going to have some usual wear and tear. By using new, sturdy boxes, you'll have more durability and protection than if you to were to use older boxes that have minimal life left.
Label & List
If you're using long-term storage, chances are you have lots to store. When you're packing up all of your belongings, be sure to label the boxes and create a master list of everything you're storing. This way, when you finally return from your adventures, you'll know exactly where everything is, and what you packed. Be sure to keep one copy of the master list for yourself, and the other inside the storage unit.
Avoid Plastic Bags
It's super easy to grab a garbage bag or plastic grocery bag and shove miscellaneous items in there. Although it may seem that plastic bags will repel water, they'll actually do the opposite. Plastic can trap humidity and moisture and ultimate damage your items or cause mildew and mold to grow.
Seal Clothes and Fabrics
Vacuum-sealed bags are perfect for storing your clothing and other fabrics for a long period of time. Unlike airtight packages, vacuum-sealed bags can help keep mold from growing on your clothes. In the south, moisture can easily get inside plastic boxes or containers that don't have proper ventilation, so be sure to invest in sealed bags to keep your clothes fresh and clean while you're gone.
Properly Care for Fragile Items
Whether it's a painting or a beautiful glass chandelier, your fragile household items need some extra care when preparing for long-term storage. Be sure to take the time to wrap any glass items in a few layers of bubble wrap, and store them away from the rest of your stored items.
Develop a Storage Strategy
Deciding to store your valuables for a long period of time is a big decision and one that you shouldn't go into it willy-nilly. Instead, make a storage game plan. Decide what size storage unit is best for you, whether or not you'll need a climate-controlled unit, and how you'll pack the items once inside the unit. It may sound silly, but allowing proper space between your boxes prevents them from toppling over or leaning against each other and causing damage.
The last thing you want when you get home from your travels or when you're ready to turn that nursery back into an office is to find all of your stored stuff damaged. At Space Shop, we'll help you choose a unit that's right for you so that you can sleep soundly knowing your belongings are safe. Check out our locations to find your nearest Space Shop.
More From Space Shop Self Storage