6 Tips for Apartment Hunting in Atlanta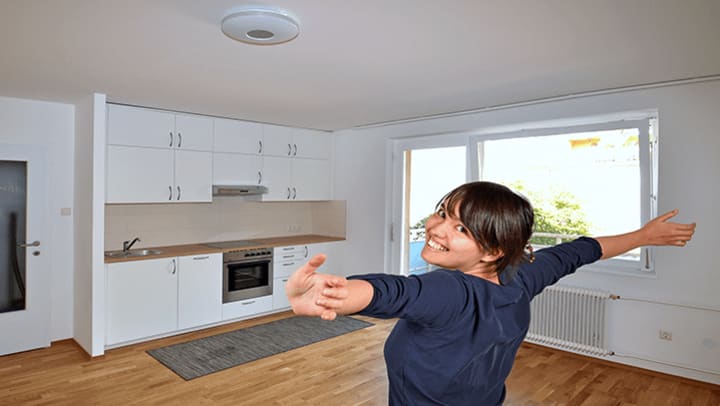 Apartment hunting in Atlanta can be tricky, especially if you're new to the city. There are always a million questions to ask before choosing an apartment – how long will I be there? What's included? And of course, what's the rent like?
With so many questions and factors racing through your head, finding the perfect new "home" can be difficult, especially in booming Atlanta. We've put together some helpful tips that are sure to help you get through the hard parts of apartment hunting, and get to the fun parts of having your new place!
Tip #1: Figure out your budget
Experts say that you should aim to spend no more than 30% of your gross monthly income on rent. That includes your utilities!  Figure out how much you're willing to spend (max) per month, and stick with that number. Like any city, there are going to be parts of Atlanta that will be expensive and areas where you can find cheaper rent. Be sure to talk to locals, too. They have a good idea of which areas you should check out.
Tip #2: Get to know the city
This is going to be your new home, so why not become familiar with it? Knowing the area that you're moving to, even if you don't have a set location yet, will make your life 10x easier when deciding. Become familiar with MARTA and where it stops if you'll be using it. This will give you a general map of the different areas you can live within. Living in Little 5 Points is going to be different from living in Buckhead or West Midtown – each location offers something different.
Tip #3: Determine if you want to be ITP or OTP
In the perimeter (ITP) and outside the perimeter (OTP) is how people in Atlanta distinguish "in town" from the "suburbs." It is separated by Interstate 285, which encircles the urban part of Atlanta. Both areas have their positives and negatives, and becoming familiar with both will help you decide where to live. Whichever you decide, always keep in mind what Atlanta traffic is like!
Tip #4: Identify your top 3 priorities
Your budget should always be priority number one, so the other two are up to you. Your priorities could be anything from in-house washer/dryer units to being pet-friendly. Regardless of what you choose, make sure that these things are really important to you. With each new priority, your list of options will shorten.
Tip #5: Start your hunt online
Once you have a general idea of what your budget looks like, where you want to live, and what your priorities are, check the internet. There are lots of different apartment hunting websites, some better than others, and searching online can give you an insight as to what you can and can not have within your budget. Also be sure to check online reviews of past and current residents to get a realistic view of what the places are like.
Tip #6: Visit all of your options
Never sign a lease without knowing exactly what you're signing for. Schedule out some time to see exactly what your apartment looks like. Online pictures can be deceiving, so it's best to see for yourself what you're getting for your money — especially if you're looking on Craigslist. Going to visit your prospects also lets you see what's around you and if it's the type of neighborhood you want to be living in.
Finding the right apartment takes lots of patience and planning, and you're sure to find out a lot about yourself and your interests in the process. In the end, it'll all be worth it, and you'll have a new home that fits all of your needs! Check out our other blog posts for tips and tricks on moving and organizing your new space. Plus, if you need some self storage in Atlanta during this transition period, we have plenty of locations in and around Atlanta to choose from. Check them out here.
More From Space Shop Self Storage