5 Packing Tips for Moving Cross Country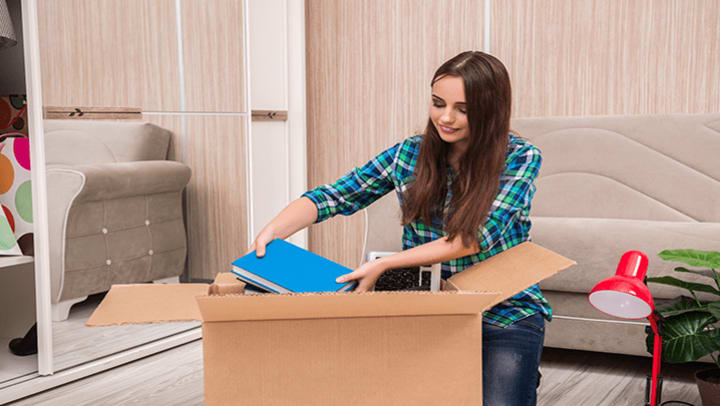 Packing for a move is never easy, but when you're moving cross country, packing gets a little bit harder. While it may not be the most fun thing, there are a few ways to make packing a little less painful. Here are our top 5 tips for moving cross country.
5 Packing Tips for a Pain-Free Cross Country Move
1. Ditch the things you don't need.
One of the first things you're going to notice when you begin packing is that you own way more stuff than you originally thought you did. If you were moving down the street or even the next town over, keeping all of the unnecessary knick-knacks would be fine. But for a big move across the country, you're going to want to pack light. If you're not quite sure what to keep and what to ditch, check out this list of 25 things you should get rid of before a move.
2. Use vacuum-sealed bags.
Whether you're packing everything into your own car or renting a moving truck, you're going to want as much space as you can get. Using vacuum-sealed bags can help reduce the amount of space things like clothes, bedding, and pillows take up by more than 50%. Think about all the extra room you'll have to work with!
3. Make a master packing checklist.
The last thing you want to do is realize you forgot something important when you're already thousands of miles into your road trip. Before you pack, make a master checklist of everything you need to bring with you. It'll not only help keep you mentally organized, but it'll keep your boxes organized and tidy, too.
4. Color code your boxes by room.
We all know how much the packing process stinks, but if done correctly, it can make the unpacking process a breeze. When packing, color code your boxes and totes by room. By doing this, you'll be able to put each box in the room that it belongs, and work to unpack at your own pace room by room.
5. Make an unpacking kit
The best tip we can give someone, regardless of how close or far away they're moving, is to make sure they make an unpacking kit. After spending weeks packing, days traveling, and hours unloading boxes into your new home, you're not going to want to deal with a cluttered mess. Prepping a box full of essentials for the first day or two will help make adjusting easier.
Whether your cross country move was inspired by your dream job, a college acceptance letter, or just by the excitement of a new place, it should be something you look forward to, not something that stresses you out. If you have any questions about moving, need some extra tips for a successful move, or are looking for some extra boxes, don't hesitate to reach out to us here.
More From Space Shop Self Storage