6 Hacks for Organizing your Car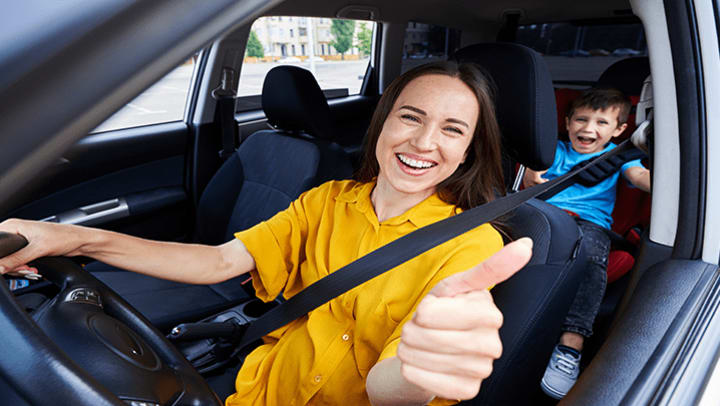 At one point or another, we've all used our car as a moving storage unit. Whether you have a minivan that always seems to be full of kids, or you're always on the road for work or school, organizing your car can seem nearly impossible. Check out these six hacks that are sure to keep your car clean and clutter free.
Car garbage can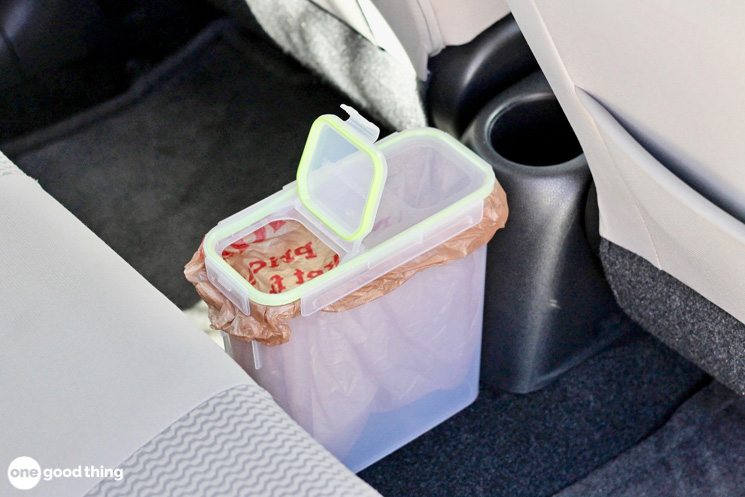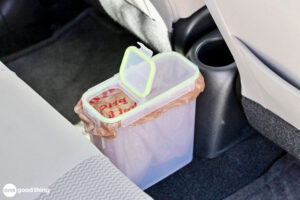 No matter how many times you clean out your backseat, it always seems to fill back up with garbage. Instead of letting your car turn into a mini landfill, make your own garbage can that can stay in the car. All you need is a cereal canister and a grocery bag and VOILA, your passengers finally have somewhere besides the floor to put their candy wrappers.
Repurpose a shoe organizer into a car storage station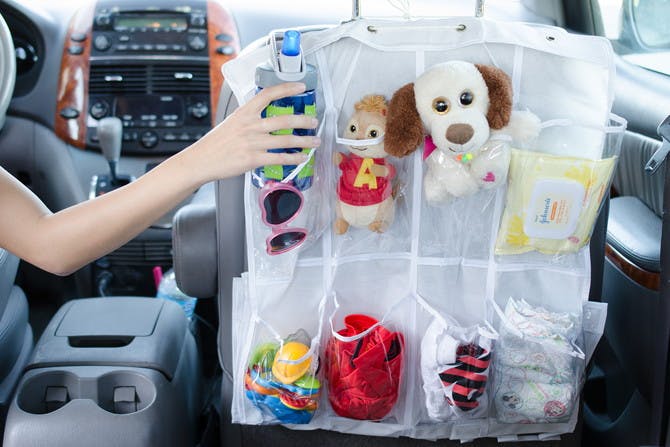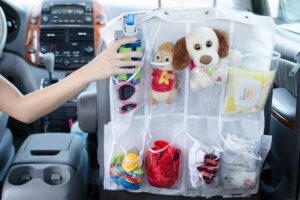 If your car is filled with toys from the kids, then this hack is perfect for you. Repurpose a hanging shoe organizer into a backseat storage station. You can put toys, extra clothes, or even snacks in each pocket for easy access. The best part? You won't ever have to listen to the kids scream because they want their toys out of the trunk again!
Line cup holders with cupcake wrappers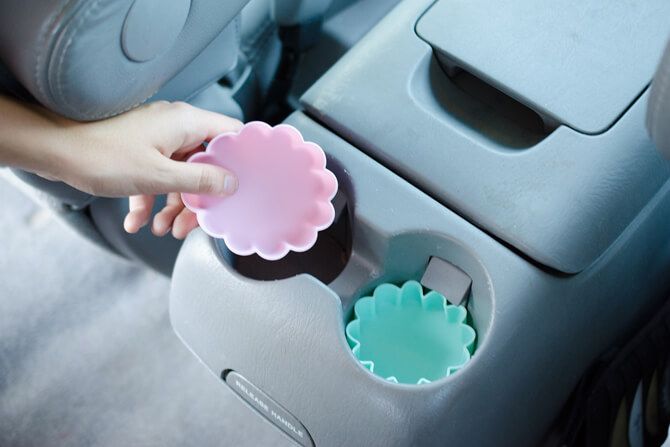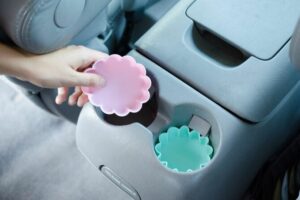 Your cup holders are one of the dirtiest (and most versatile) parts of your car. They hold coins, bottles, french fries, chapstick – you name it. But have you ever tried cleaning little crumbs out of there? Instead of struggling to wipe out these little crevices, use cupcake wrappers as inserts in your cup holders. Silicone wrappers work best, but disposable will work as well. When they get gross, all you have to do is take them out, throw them away, or throw them in the dishwasher.
Invest in trunk storage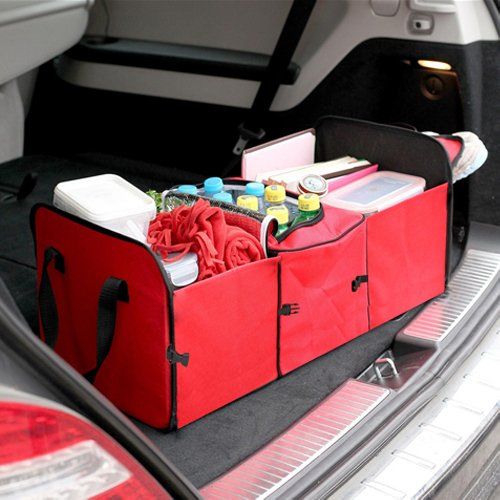 Trunks are usually a car's catch-all. You never know what you're going to find when you open it up. The most common things that end up in trunks are water bottles, books, blankets, and clothes. To try to limit the chaos back there, get a trunk organizer that has a cooler feature to keep your waters cold on a hot day (you'll thank us later). Instead of digging through a mess to find something you put back there months ago, everything will be tucked in the perfect spot for easy access.
Store auto oils and fluids in a shower caddy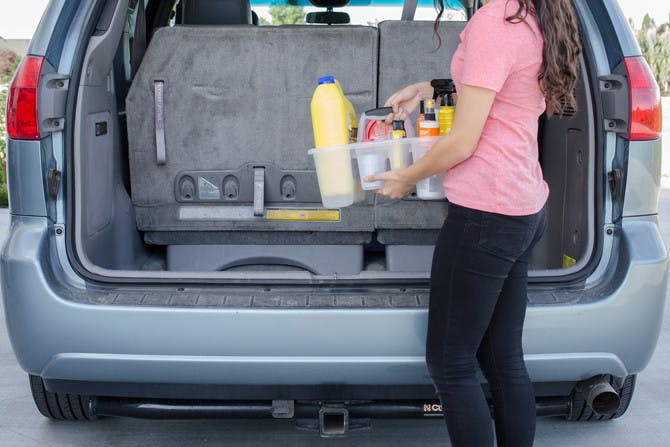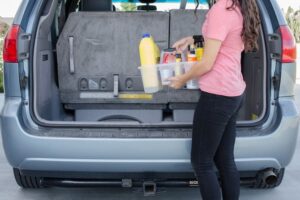 You never know when you're going to need oils and fluids while on the road. The bad thing about leaving fluid lying around your car is that if they leak, not only will it stink up your whole car, but they're really hard to get out of the interior, too. To prevent this from happening, use a shower caddy to put all of your liquids in. This way if you forget to put the cap on tight enough, you won't have to smell windshield wiper fluid the whole way home.
Use a plastic food container for change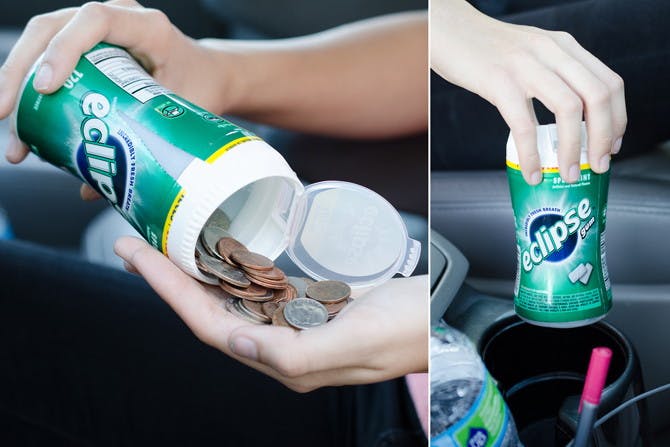 Admit it, we've all frantically dug through our car to find some change for the tolls. Loose change always seems to pop up when you don't need it but is never there when you're in a hurry. To keep track of all your piggy bank funds, use an empty gum container to keep it consolidated to one place. Be sure to keep it somewhere it won't roll under your seat, or worse, under your breaks.
If you've followed allowed all of these hacks and are still finding yourself with way too much stuff in your car, consider getting a storage unit! Your car isn't the place to be keeping your stuff, especially your valuables. We can help keep your items safe and sound so you can keep your car neat and tidy.
More From Space Shop Self Storage