5 Tips for Moving During the Holidays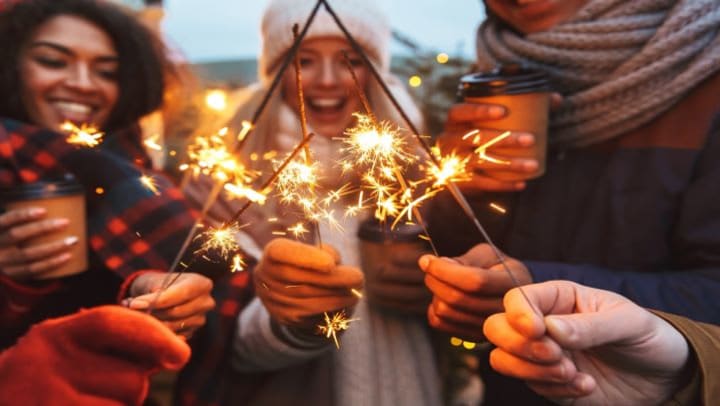 The holiday season is filled with yummy food, extended family, and a whole lot of love. But throw moving into the mix and what was once a holly jolly season, can quickly turn into the most stressful time of your life. The good news is that moving during the holidays doesn't have to be stressful. In fact, it can actually be a lot of fun… as long as you follow these 5 moving tips.
5 Tips for Moving During the Holidays
1. Buy a calendar, mark it up, and stick to it!
Between Friendsgiving, White Elephant Christmas parties, and New Year's Eve celebrations, you can't afford not to mark down every event happening on your calendar. Trying to plan a move around every get-together and celebration can be tough, but visually being able to see when you have free time can help you stay on track and relieve some of your stress.
Once you've marked down your holiday celebrations, you can designate your free days to packing. We always suggest going room by room, but everyone's packing style is different. If you do choose to go room by room, be sure to write the room on your calendar. For example, say you have Friendsgiving on Friday the 8th but have nothing going on Saturday the 9th. You can mark your calendar with the words "living room" (or whichever room you please) to signify that that day is dedicated to getting your living room packed and ready for the move.
2. Go Black Friday shopping… for moving supplies, of course.
Moving supplies can get expensive, especially if you're moving out of a large home. So while you're out and about getting the best deals on some new furniture and decor for your home, be sure to scoop up some boxes, tape, bubble wrap, and vacuum-sealed bags as well.
3. Have a packing party.
What's better than good friends, great food, and some of your favorite holiday-inspired drinks? Knocking out some of your moving to-do's while you're at it. Your friends will probably be down to lend a helping hand if you ask, but they might feel more inclined to do it if you make it into a party. Get three giant boxes and wrap them in holiday-themed wrapping paper (Thanksgiving, Christmas, Hanukkah – your choice) and label each with "Keep" "Trash" and "Donate". You can even couple your holiday-inspired boxes with some of our favorite, equally festive food and drinks.
4. Pack some, but not all, of your holiday decor.
Seasonal decor is usually the first thing packed up when you decide to make the big move. But when you get settled into your new place, you're going to want to put out some of those festive decorations. Instead of just packing everything away, be intentional about which decorations will stay in your storage boxes, and which you'll want to put out in your new place.
5. Get ahead of the moving game by using self storage.
If you're one of those people that knows their holiday season is going to be packed, it might be wise to get ahead of the moving game a few months in advance. By packing up everything you know you don't need (like decor, extra utensils, summer clothes, etc.) and storing it in one of our self storage units, you'll be able to focus on the holidays without stressing about how much you still need to get done before your move-in date.
At Space Shop Self Storage, customers are our number one priority. That means helping ensure you have a stress and hassle-free move. If you have any questions about your area, need some packing supplies, or just want some extra moving tips and tricks. We've got you covered.
More From Space Shop Self Storage