5 Things that Should be Stored in Climate-Controlled Units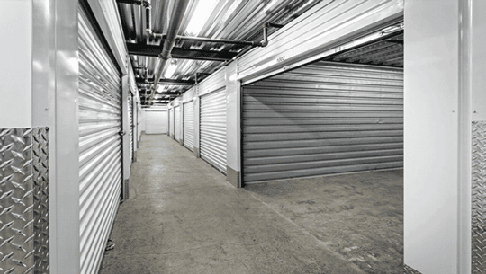 A self storage unit can come in handy when you're getting ready for a big move, making room to add a little one to the family, or if you really just need some extra space in your home. While you can usually just add some bubble wrap to low-maintenance items and boxes to safely store them, there are a few items in your house that need special attention and could benefit from climate-controlled units.
5 Things to Store in a Climate-Controlled Storage Unit
1. Leather Furniture
Leather is one of the most sensitive materials to shifts in temperature, which can be tricky if you live in an area that can be cold one day but warm the next. Even if you're not in an area that's prone to temperature changes throughout the year, it's better to be safe than sorry and opt in for a climate-controlled unit for your pricey leather pieces.
2. Wooden Furniture
When you get a climate-controlled unit, you're not just getting temperature control, you're getting humidity control, too. Moisture is a huge no-no when it comes to your wooden furniture. When moisture gets into wood, it causes it to crack, warp, or even rot. If you're clearing out that spare bedroom for a new office, your best bet is to put your wooden bed frame and dressers in a unit where it'll be safe.
3. Artwork
Whether it's a timeless Picasso piece or your favorite Pinterest DIY craft, artwork is fragile and should be stored with the best possible care. To ensure that your artwork remains in top shape, it should be stored around 70-75°F with roughly 50% humidity. Your final pieces aren't the only things that need a little TLC. Your craft supplies, like sewing machines and fabric, should also be stored to keep them from being exposed to moisture and cold spells.
4. Instruments
Instruments can be a pricey purchase, and even though they can be quite large, they're actually really delicate and need to be handled with care. As with leather, temperature and humidity can affect your instrument's shape and condition. Wood and string instruments will expand or contract in fluctuating temperatures, and your brass and woodwind instruments can grow some nasty bacteria. Whether you just need to store it for a few months over the summer while school and is out of session, or if you're storing long term to save the tuba for your grandson, climate control is a must.
5. Household Appliances
Washer, dryers, dishwashers, and refrigerators are susceptible to some nasty damages if exposed to extreme heat or cold. The electronic and mechanical part in your household appliances can crack or rust if not stored properly. Even if you thoroughly clean and dry your appliances, you should still store them in a climate controlled unit to ensure you don't open them up to find mold or mildew inside.
Climate-controlled units can be extremely helpful in protecting some of your favorite (and most expensive) items. While these specific items should be given a little extra storage love, other items will do just fine in regular storage!
At Space Shop, we offer a wide range of units, both climate-controlled and not, that will keep your items safe and sound. Find your nearest Space Shop location here, and stop by to say hi!
More From Space Shop Self Storage