5 Self Storage Myths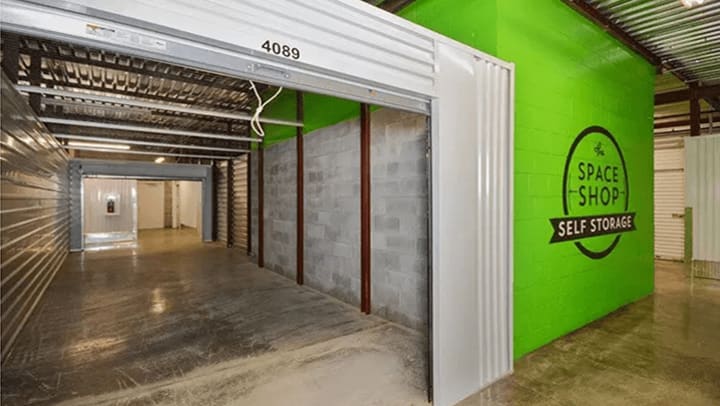 Trusting a storage unit to take good care of all of your sentimental belongings can be tough, especially when there are so many self storage myths floating around out there. To help put your mind at ease and ensure you that we put your belongings first here at Space Shop, we're busting these common self storage myths.
5 Self Storage Myths
1. Self storage units are way too expensive.
This is far from the truth! At Space Shop, we believe that keeping your life clutter-free shouldn't cost you an arm and a leg. We care about getting you the unit that's right for not only your storage needs but your wallet, too. And just because we love our customers so much, we'll even give you your first month of storage for free!
2. There isn't much security provided at these units; my stuff won't be safe.
We take security seriously around here. In fact, our facilities are equipped with state-of-the-art security systems including CCTV cameras that monitor our facilities 24 hours a day, electronic gate or building access that requires a personalized security code for individual entry, and even a live-in property manager at some locations. Whether you're storing an expensive family heirloom or some old winter clothes, you can trust that it's in safe hands.
3. Self storage units are dingy and totally outdated.
This may be the case at some other facilities, but at Space Shop, our storage centers are either newly renovated or brand new from the ground up! You won't find any dust, mold, or other types of ickiness anywhere at our locations. We have top-notch property managers that will ensure that you have a storage experience that you can't find anywhere else.
4. All self storage facilities require me to store with them for a specific amount of time.
We know that everyone has a different reason for storing. Whether it be a big move, a renovation, or making room for a new addition to the family, your storage needs are going to evolve, and we're here for you for each big change along the way. With Space Shop, you can store by the month, year, or for as long as you require. And as your needs evolve, we give you the flexibility to downsize or upsize your unit without any extra fees.
5. There just aren't that many services provided to me at self storage facilities.
Providing our customers with the best experience possible is our number one priority, and that means giving you the most bang for your buck. Our services and amenities that are available at many of our locations include:
Business center

Complimentary WiFi

Conference room

Document shredding

Package acceptance

FedEx drop box

Mailboxes for rent

Professional maintenance and facility cleaning team

Coffee bar with cookies, because who doesn't love cookies?
When it comes down to it, you want to make sure you're storing your belongings at a facility you trust. At Space Shop, we'll make sure that we're always transparent with you so that you have the best experience possible. Have any other self storage questions you need answered? Feel free to reach out to us here!
More From Space Shop Self Storage