4 Tips to Help You Declutter Your Home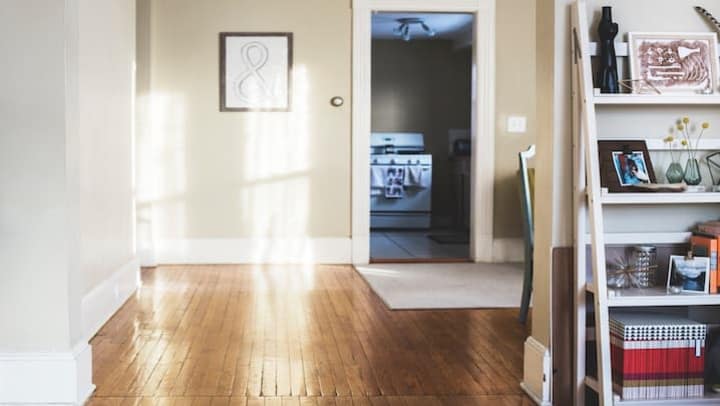 Homes are meant to be lived in. And sometimes, living results in clutter. Whether you have kids or roommates, a spouse or a pet, if you're in a large home or a small apartment, whatever your home is like, you likely could use some decluttering. Does the thought of that make you cringe? It doesn't have to! We've put together some simple tips to help you declutter your home in less time and with less headache.
1. Start by organizing.
This may sound redundant, but decluttering and organizing are actually two distinctly different things. You can organize a mess because it's typically a pile of things that already have a designated spot in your home (maybe you've gotten lazy and haven't been putting them away).
However, clutter is typically full of things you don't actually need (like those old magazines you're never going to read or the pile of papers that could live in the trash can instead of a file cabinet). Go room by room organizing those things that already have a place. Anything left is clutter, making it much easier to identify the things you can get rid of or find space for (keep on reading!).
2. Get rid of things.
You didn't think you could declutter without getting rid of a few items here and there, did you? Go through your closet and make piles, bags, or bins of the clothing items you haven't worn in over a year. Go through your kitchen and identify those items you don't use regularly and that you'd be able to function without. If you have a garage or attic, you'll probably find even more items you don't need!
We get that some items are keepsakes even if you aren't getting any use out of them now; we're not saying to get rid of those items. However, if your favorite shirt from five years ago has been collecting dust in the back of your closet, it's time to let go. Once you have these items together, consider donating them or have a garage sale or yard sale.
3. Expand your storage space.
How have you been storing your items that create clutter? In boxes, in drawers, in closets? If you're constantly struggling with clutter in your home but can't get rid of these items, it may be time to simply invest in more storage.
Invest in a large bench with a compartment underneath it that can double as a beautiful piece of furniture as well as some storage space. A hutch can add some personality to your home along with extra space for those items you need to keep hidden away. File cabinets, a desk, baskets, cubbies, a dresser… There are plenty of options to help keep your home decluttered.
4. Get into a routine.
If you're a parent, get your kids in on this. Create a chore list and designate specific rooms or specific things to each person, explaining that it's their responsibility to keep that area or those things decluttered and organized in order to keep your entire home in order. Set aside some time each week to do one clean sweep of the entire home (or if your home is especially large, split it up between levels or rooms each week).
Take note of what types of things are creating clutter and revisit steps 1-3 to help attack the source of the problem and keep yourself from having to clean the same thing each week. Checklists and accountability charts can come in handy to keep yourself (and the rest of the people in your home) accountable for keeping your home organized.
As you're decluttering your home, you may come across items that you want to keep, but don't have space for right now. If that's the case, consider self storage. We'd love to help you out with this part! Check out our plans and locations here.
More From Space Shop Self Storage