4 Places to Sell Clothes in Atlanta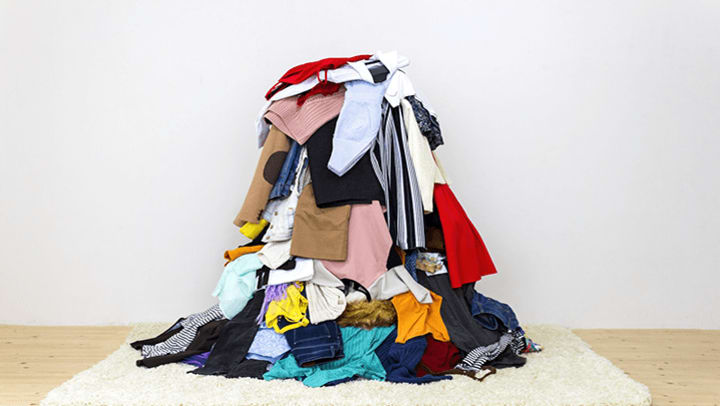 Whether you're looking to refresh your wardrobe, or just finished your Marie Kondo-inspired spring cleaning, there are lots of different places in Atlanta that will gladly take your unwanted clothes. Donating your clothes is always an honorable gesture, but if you're looking to make a quick buck, there are a few places that'll pay you to give them your clothes. Before you head over to Goodwill, check out these 4 places to sell clothes in Atlanta.
Plato's closet is known for reselling every 16-year-old's favorite brands. Think Aeropostale, American Eagle, Charlotte Russe, and Forever 21. The only problem with Plato's Closet is that they're very selective, and any clothes that you sell need to have been in retail stores within the last year or so.
If you're looking to sell your gently-used clothing from brands like Madewell, J.Crew, and Banana Republic, Buffalo Exchange is the place for you. They're one of the more trendy second-hand clothing shops in Atlanta, and offer 30% cash back or 50% in-store credit. If you need a wardrobe update, choose the in-store credit. You won't regret it.
This boutique carries more vintage fashions ranging from Gap to Prada. Fashion-forward contemporary labels are only accepted seasonally, but vintage is always accepted. You can always sell your clothes for cash, but store credit here is worth double the cash offer.
Unlike the other stores, Rag-o-Rama is a buy, sell, and trade vintage store. They carry labels such as Polo, Gap, Urban Outfitters, and Levi's. Make sure the clothes you bring here are very gently-used. Only around 10% of clothes brought in are actually purchased. But they do pay 30% of the retail value in cash, and 50% in store credit!
It can be tempting to buy a whole new wardrobe once you get inside of these resale shops, and if you do, we don't blame you! But you're going to need somewhere to store the clothes you already have in your closet. If you're looking for self storage in Atlanta, check out our 14th Street facility, or check out our other Atlanta locations here.
More From Space Shop Self Storage