4 Dog-Friendly Summer Activities in Atlanta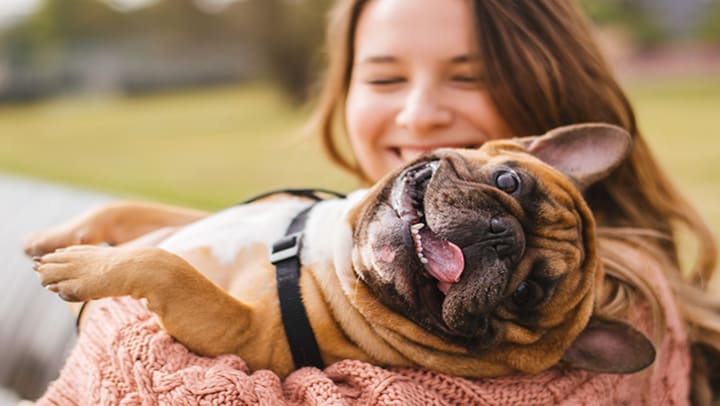 Community is important, and at Space Shop Self Storage, we care about making sure our customers (and their furry friends) are comfortable with where they live – both in and outside of their home.
The best way for you and your four-legged friend to get acquainted with where you live? To explore the area! From off-leash dog parks to bars and cafes that are fur baby friendly, there's never a shortage of activities for you and your four-legged companion to do together, especially in the summer. Before you make any big summer plans, be sure to check out these 4 dog-friendly summer activities in Atlanta that you both can enjoy.
1. Take the doggy paddle to a whole new level at Piedmont Park
Every year Piedmont Park puts on the Splish Splash Doggie Bash where more than 500 people (plus their loyal companions) gather for the ultimate pool party. Not only do you get lots of awesome photo opportunities, but you can also expect some awesome giveaways, live music, and access to concessions and a bar. The best part? The event raises money for the Piedmont Park Conservancy.
2. Grab a bite to eat
If you're walking around Atlanta in the summer, chances are you can't go more than a few blocks without seeing a pack of pups lounging on an outdoor patio while their humans grab a bite to eat. Atlanta has plenty of dog-friendly restaurants that are sure to meet every foodie's appetite:
3. Get your shop on
The best part about Atlanta is all of the different areas that you can shop in. Between Ponce City Market and Krog Street Market, there's no way you or your pup will empty-handed. Both of these locations are filled with unique boutiques, booze, and biscuits (both the human and doggy kind). Be sure to stop by Ace and Jack for some adorable doggy gear!
4. Go for a stroll on the BeltLine and end up at Piedmont Bark
Nothing beats a nice walk along the BeltLine after Sunday morning brunch. The East BeltLine Trail cuts through several neighborhoods, including the Piedmont Park area. Both the BeltLine and Piedmont Park are great places to make some awesome summer memories with your pup. Just grab a frisbee, some water, and you're set for the next couple of hours! Not to mention, Piedmont Park has a leash-free dog park called Piedmont Bark right inside of it.
If you just moved to Atlanta, welcome to the neighborhood! At Space Shop Self Storage, customers are our number one priority. Some might even call us customer obsessed, but we think that's a good thing. We go the extra mile whenever possible. From offering tips on local hot spots to working with you to find a storage solution that fits all your needs, we're here to help you get settled into your new home. If you're planning on making the big move to ATL soon, be sure to check out our list of storage locations and other blog posts for helpful moving hacks.
More From Space Shop Self Storage